Mondulkiri is one of the most well-known tourist sites in Cambodia. With its countless natural resources and breathtaking view, Mondulkiri is the perfect escape from the city. Here are the 15 places that you should not miss out on the next time you visit Mondulkiri: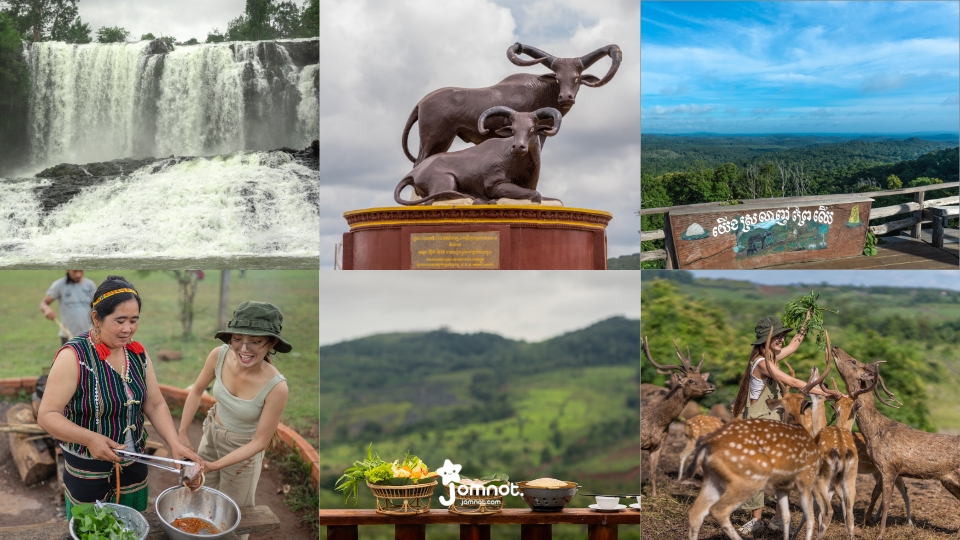 1. Putang Village
Are you keen to learn more about the lifestyle of the Indigenous people of Mondulkiri? Putang Village is the place that has kept most of the traditions, culture, and the ways of living of the Pnong (ព្នង) community. Moreover, if you're a big foodie, the locals will serve you their infamous comfort food that will leave you craving for more.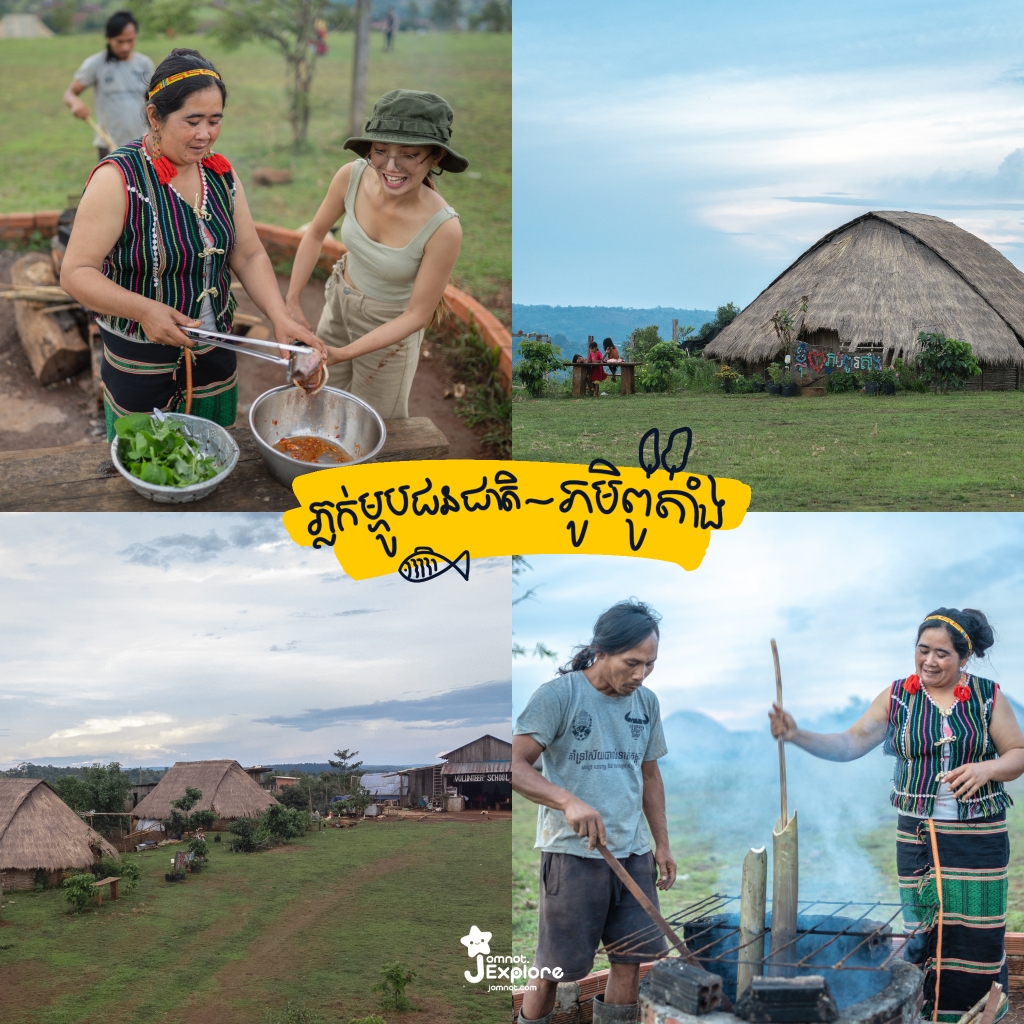 Contact for more information: 012828046/0969950507
Google map: https://maps.app.goo.gl/A5rbe45RjDwc1Rut9

2. Mayura Wildlife Foundation
If you are an animal lover, this place is for you. Get closer to the endangered species that have been rescued from potential threats and hunters. Mayura zoo is home to many wild animals such as deer, gazelle, peacocks, and wild boar.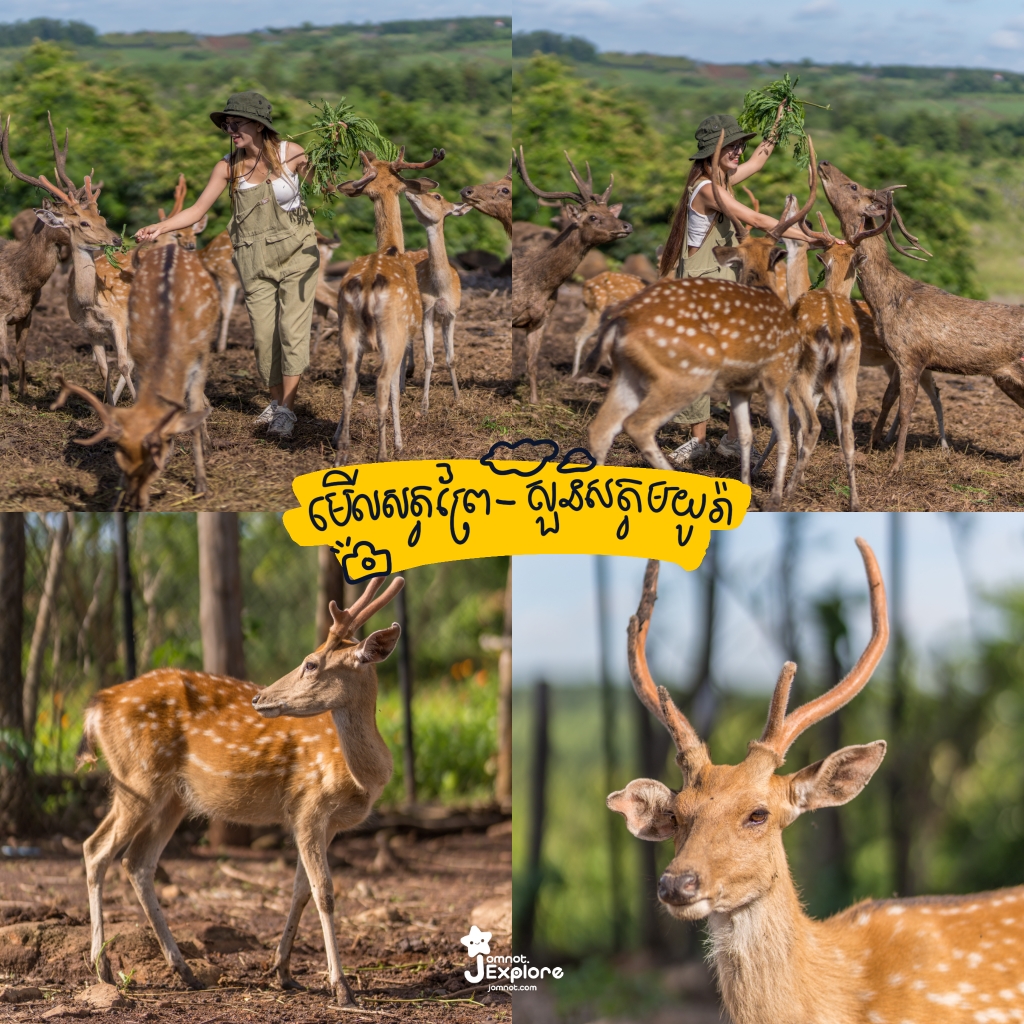 Google Map: https://goo.gl/maps/JG43VQEC2a5d5m5t5

3. Sea Forest Resort
Sea Forest Resort is one of the most beautiful landscapes you could ever imagine. Sometimes referred to as Bai Chow Mountain, the view is filled with greenery and forests all over which makes it the perfect place to forget about things for a while.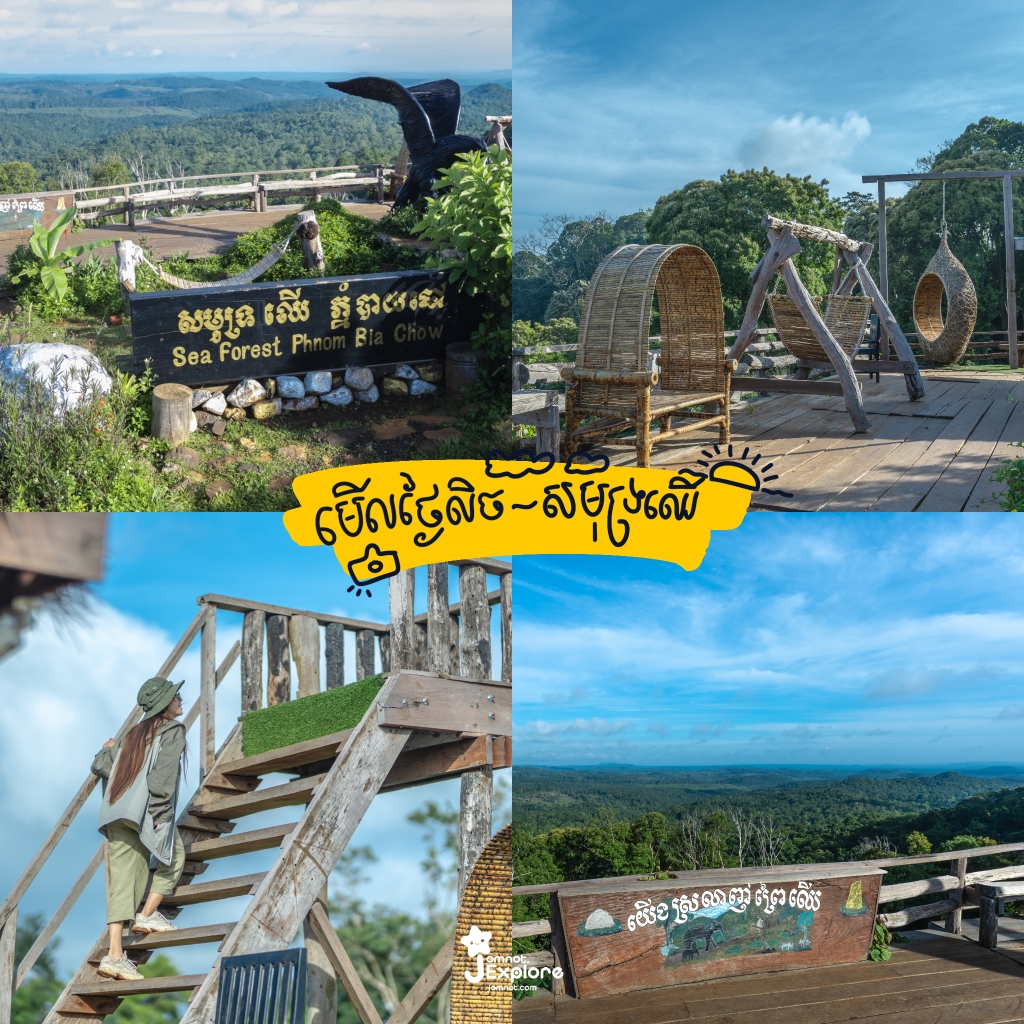 Google Map: https://goo.gl/maps/JiCaGEqKHxfK7c7GA

4. Prei Coffee
Coffee addicts say aye! Imagine a cup of nice hot coffee while enjoying the view of beautiful mountains with the breeze of cool air to fill your lung and your soul. Prei Coffee did just that, it is a new café located at the base of the mountain.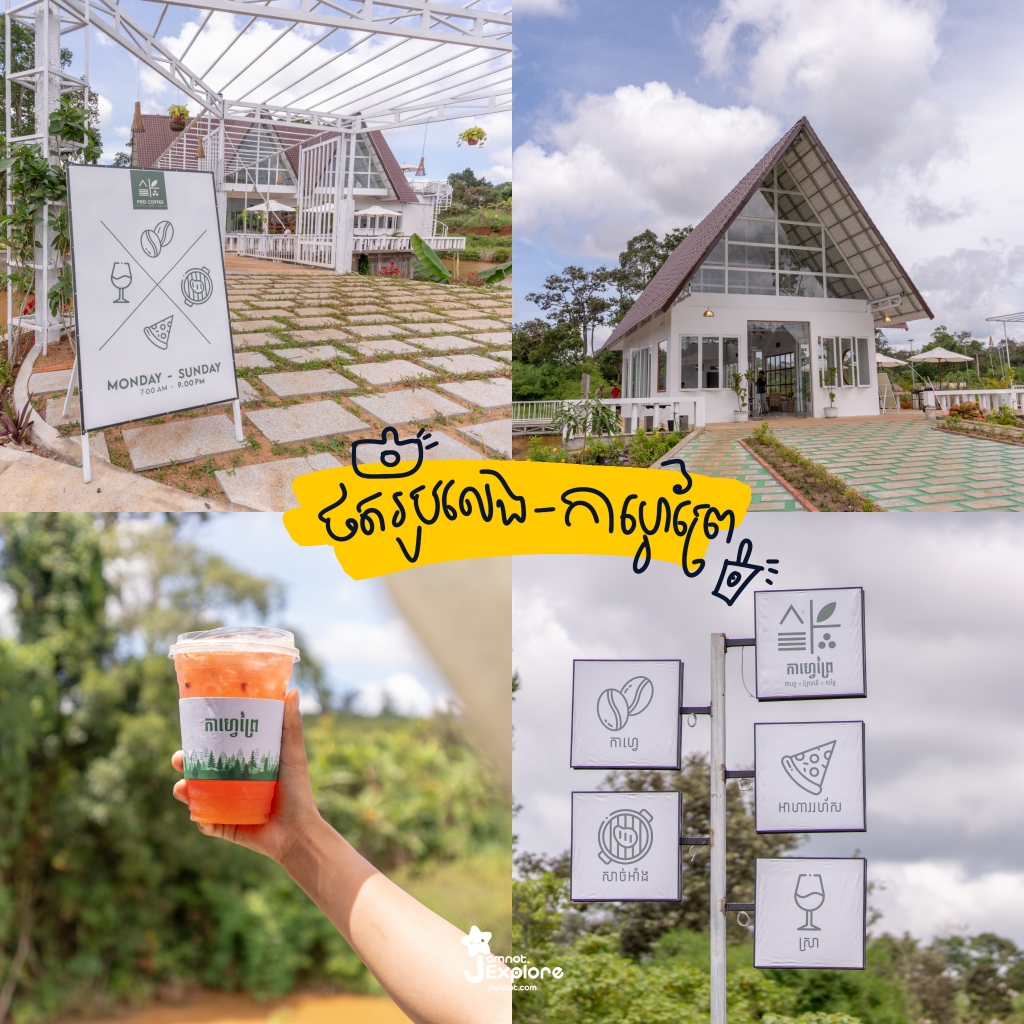 Contact for more information: 012 611 333
Operation hour: 7am-9pm
Facebook page: កាហ្វេព្រៃ - Prei Coffee

5. Pidoma Restaurant
Mu kratha is a well-known dish that originated in Thailand. Sometimes all you need is to enjoy barbequing while being on top of the mountain. What makes the dish even more special is the spicy sauce that will guarantee to swept you off your feet.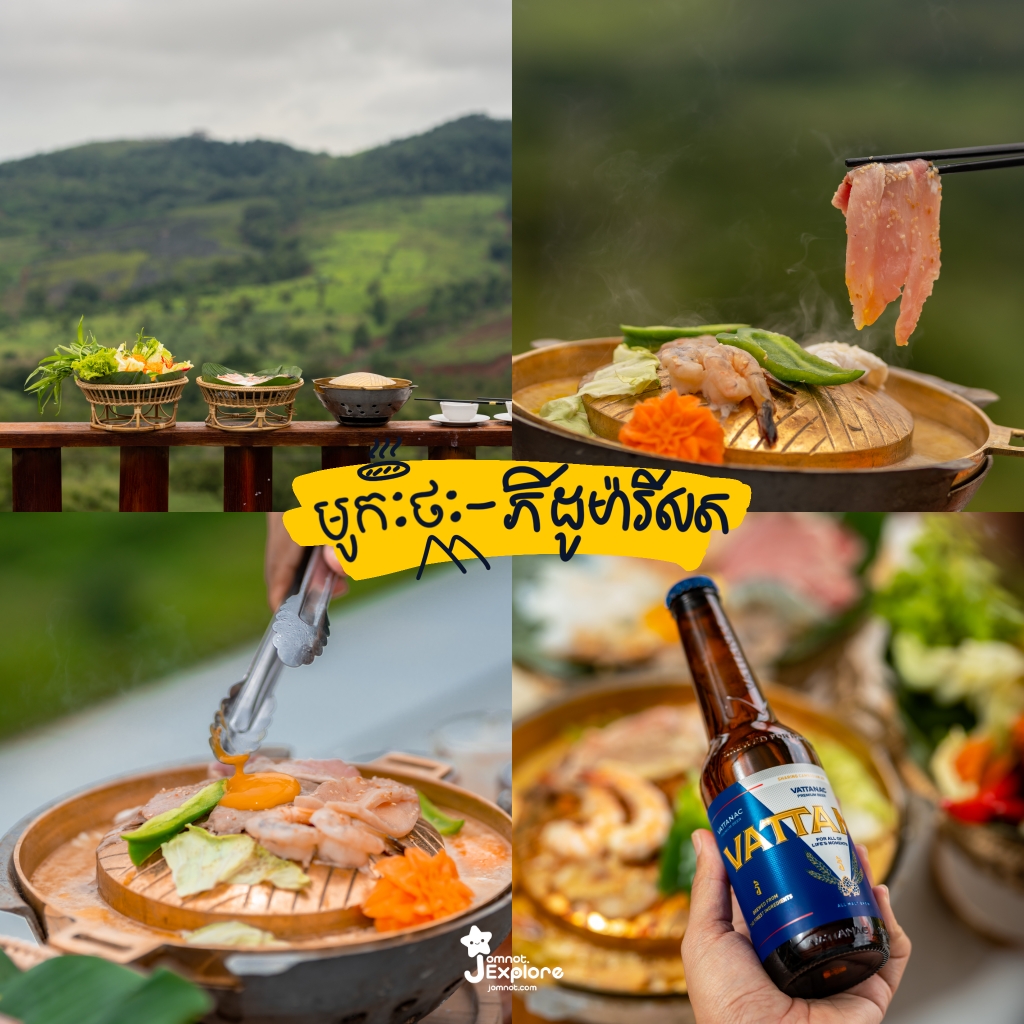 For more information: Pidoma Resort

6. Pidoma Resort
If you need a nice place to stay during your vacation to Mondulkiri, Pidoma Resort has accommodated you with everything you need. Ranging from a double bed to a private villa, this is the perfect stay for families or couples.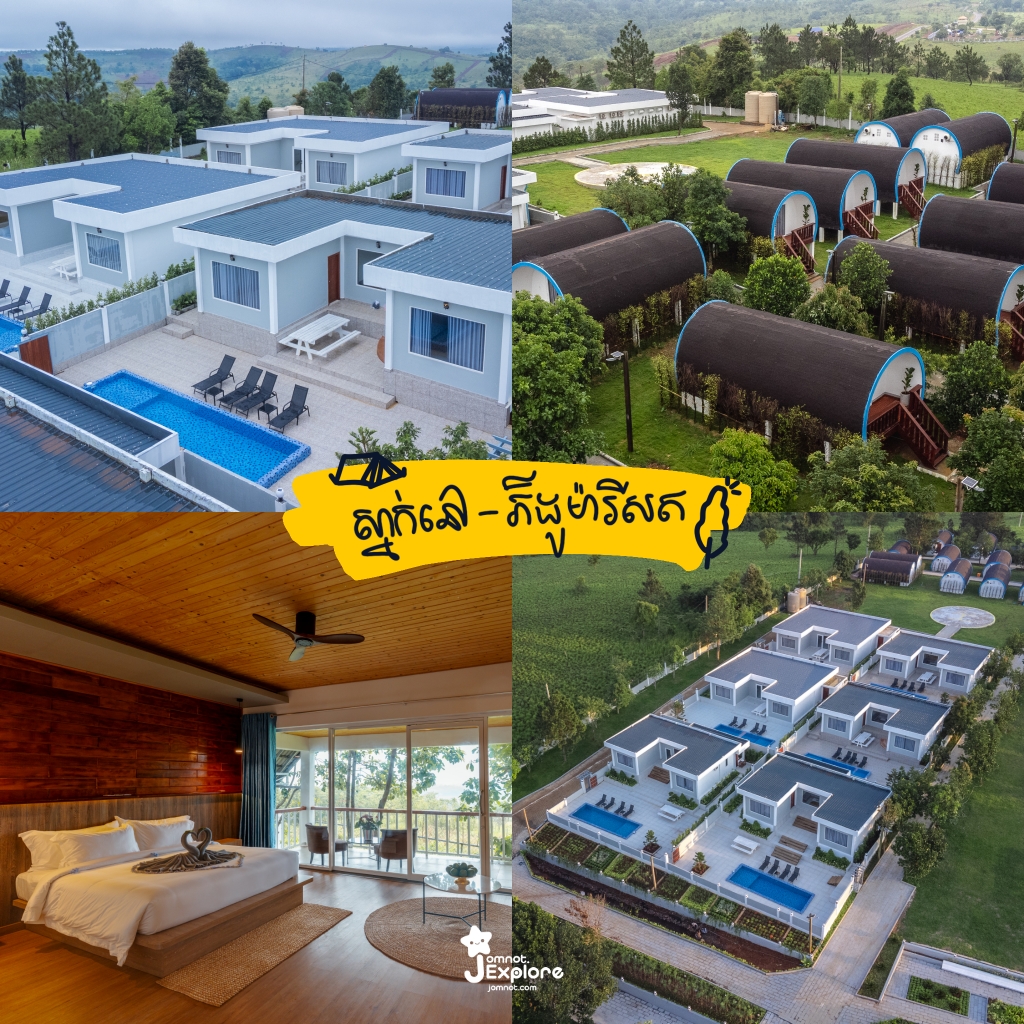 For more information: Pidoma Resort

7. Andong Sne
If you are looking for an Instagrammable place for your feed, this is it. When you reach the top you can see the iconic S road and the magnificent views of your surroundings. It is located about 25 km from Sen Monorom town and only 5km from Cambodia-Vietnam border.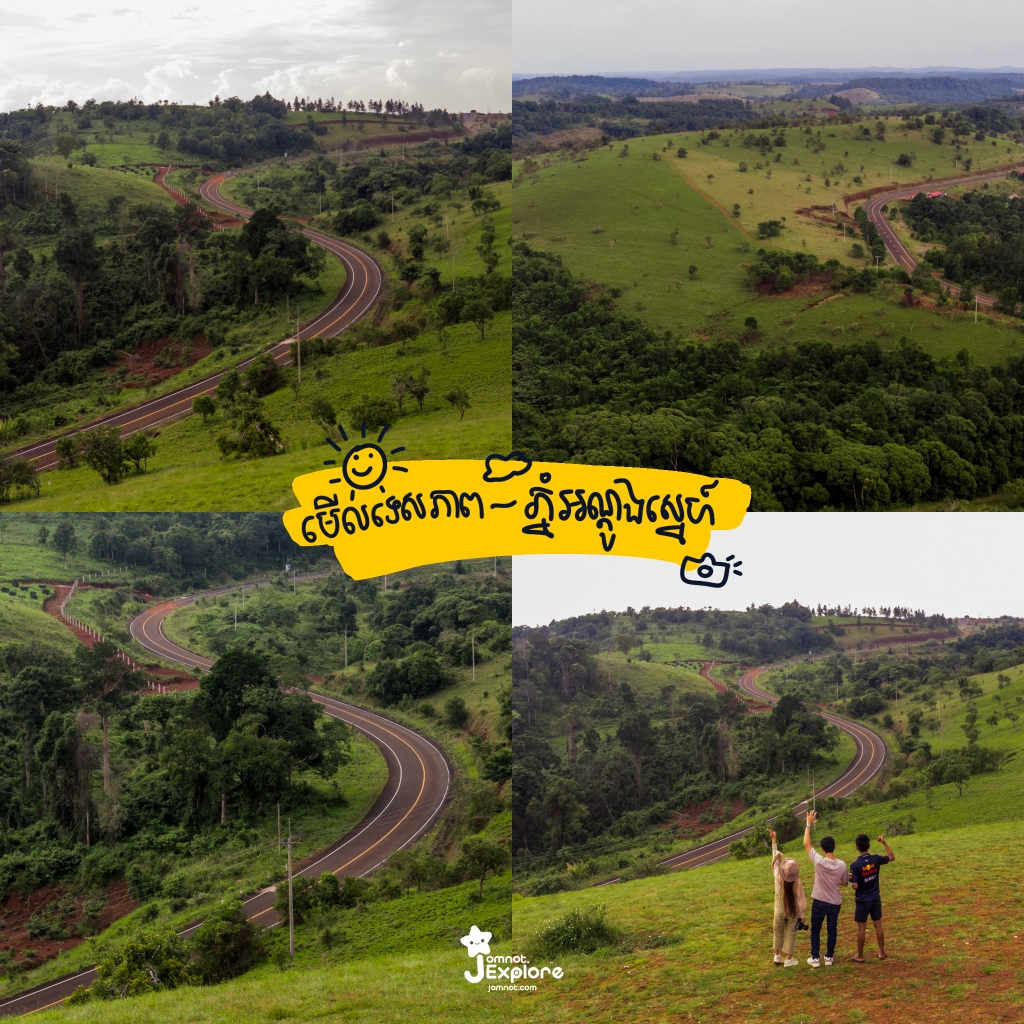 8. Bousra Waterfall
Located about 43 km from Kouprey Roundabout, Bousra Waterfall is one of the most breathtaking places in Mondulkiri. This is one of the most iconic places for tourists to picnics, bathe in the waterfall, and also zipline.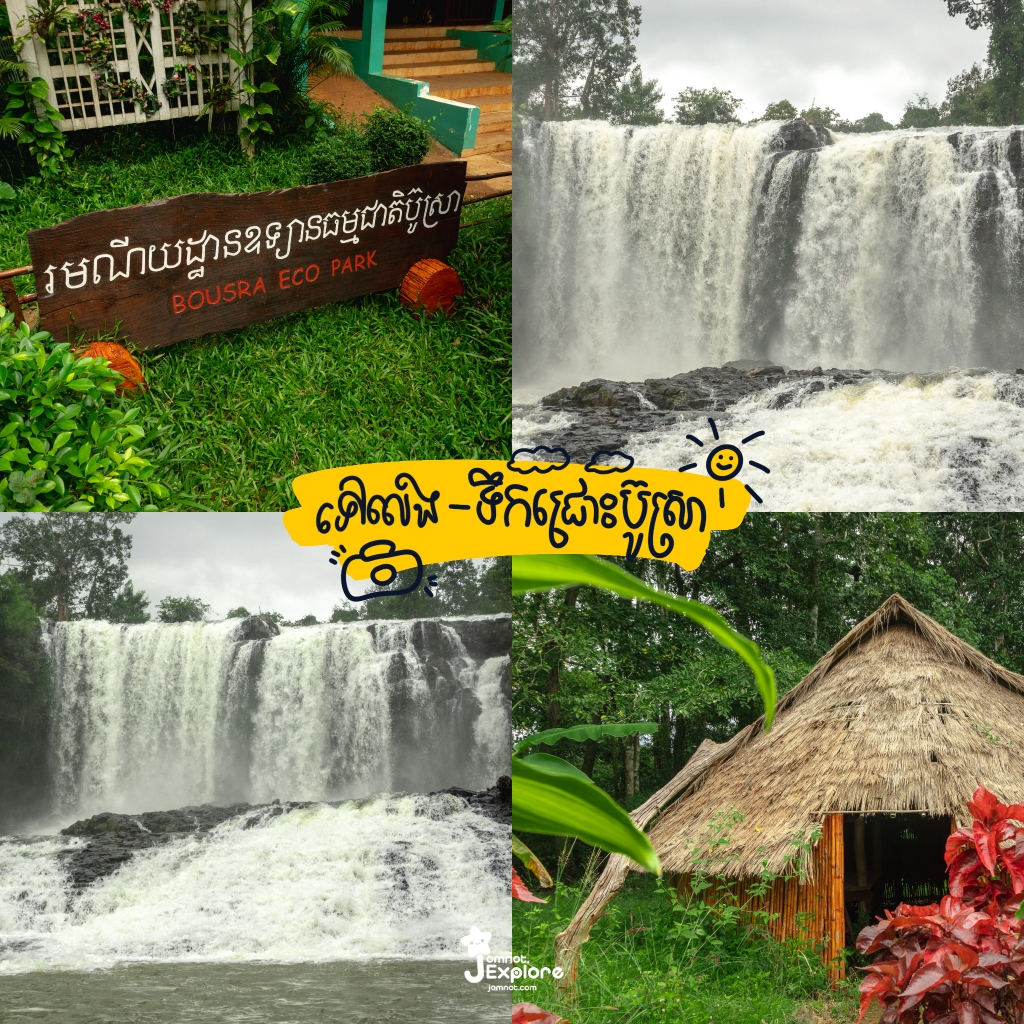 9. Quad Bike Riding
You might have heard of the Quad Bike in Kompot and Siem Reap, but in Mondulkiri, it's even more captivating. Pidoma Resort will allow you to rent a bike and guide you to the top of the mountain to enjoy the beautiful sunset.
For more information: Pidoma Resort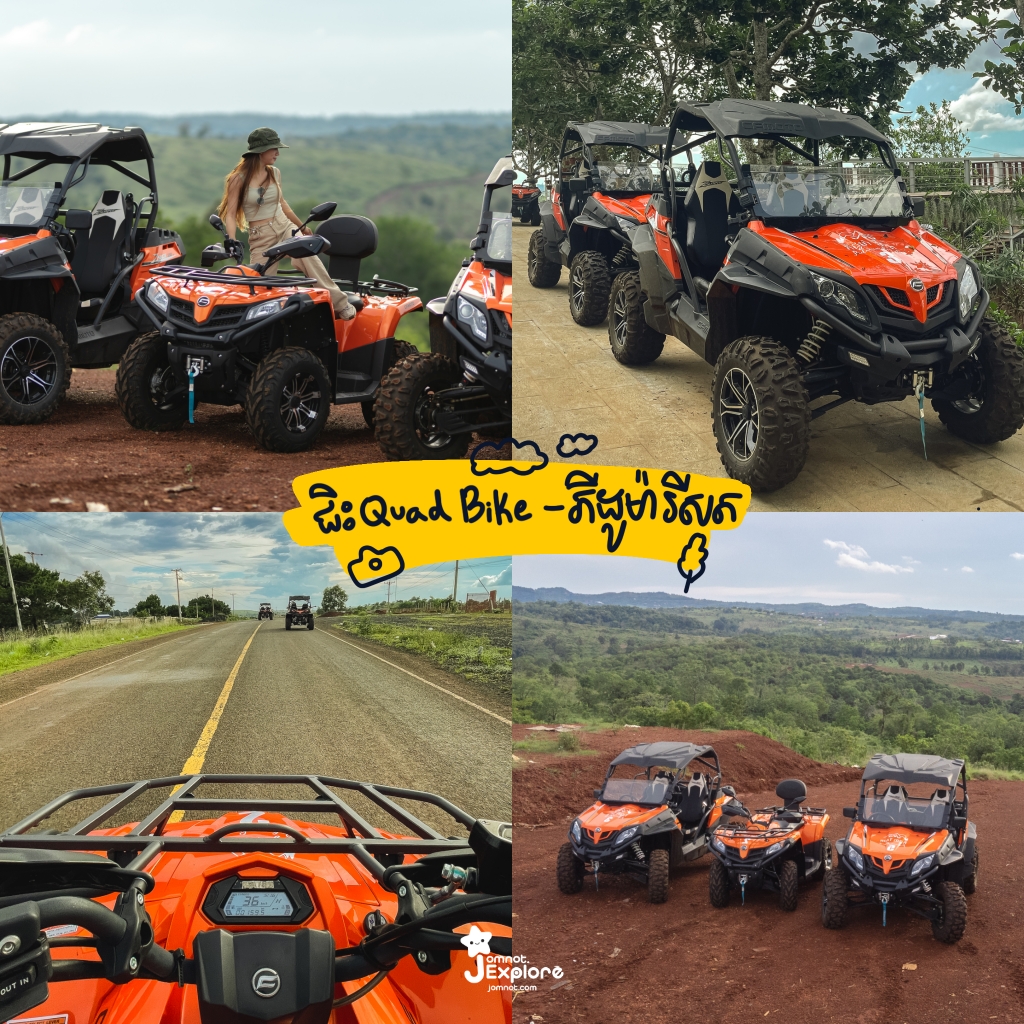 10. Sea Forest Coffee
Another spot for our fellow caffeine addicts, this café not only brings you your coffee satisfaction but their creativity is even more fascinating. The creator has transformed a regular bus into a nice sitting spot for the customers to enjoy the mountain view with a cup of delicious coffee.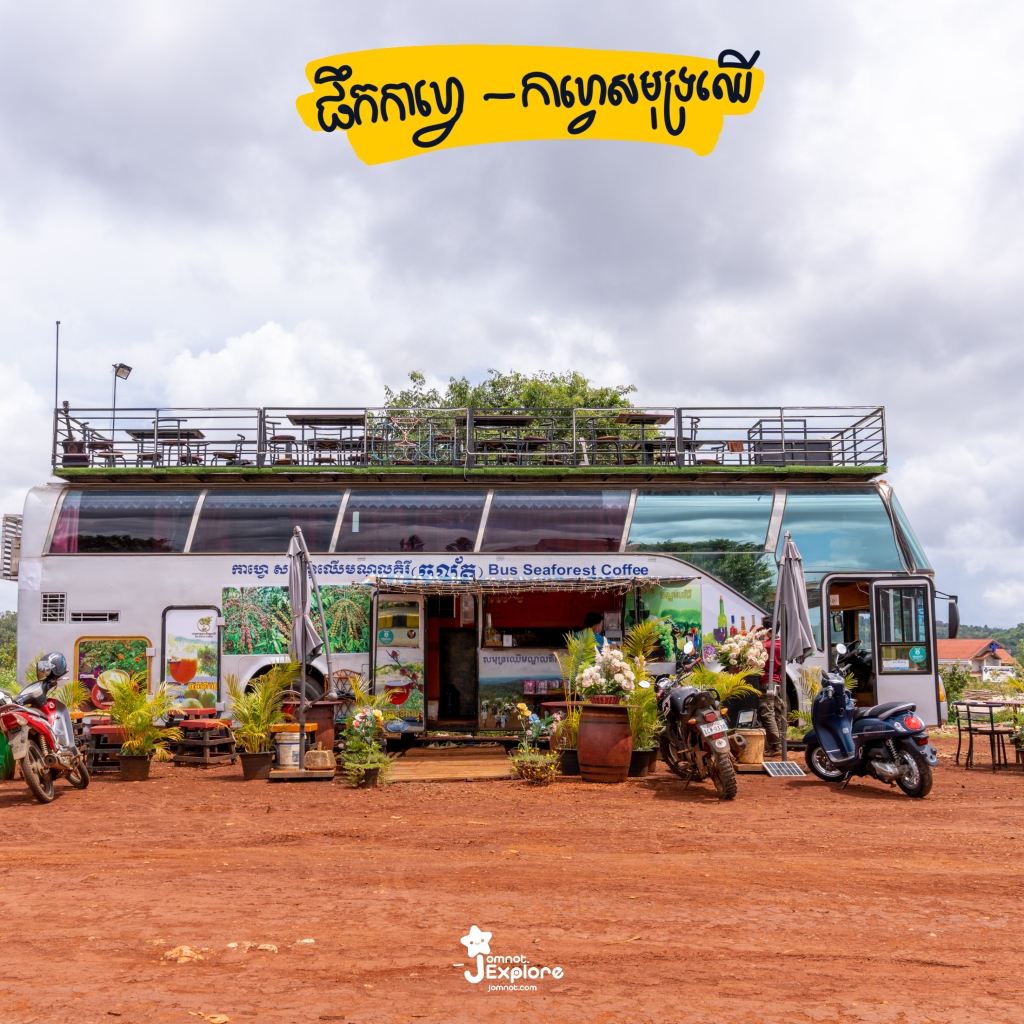 Operation hour: 7am-11pm
Contact for more information: 097 7000 623

11. Dos Kramom Mountain
Located only 2 km from the Kouprey Roundabout, Dos Kramom Mountain is covered by grass from the bottom to the top and is well-known as the symbol of Mondulkiri province. Moreover, you might have recognized the iconic "I love Mondulkiri" sign which is sitting on top of the Dos Kramom Mountain.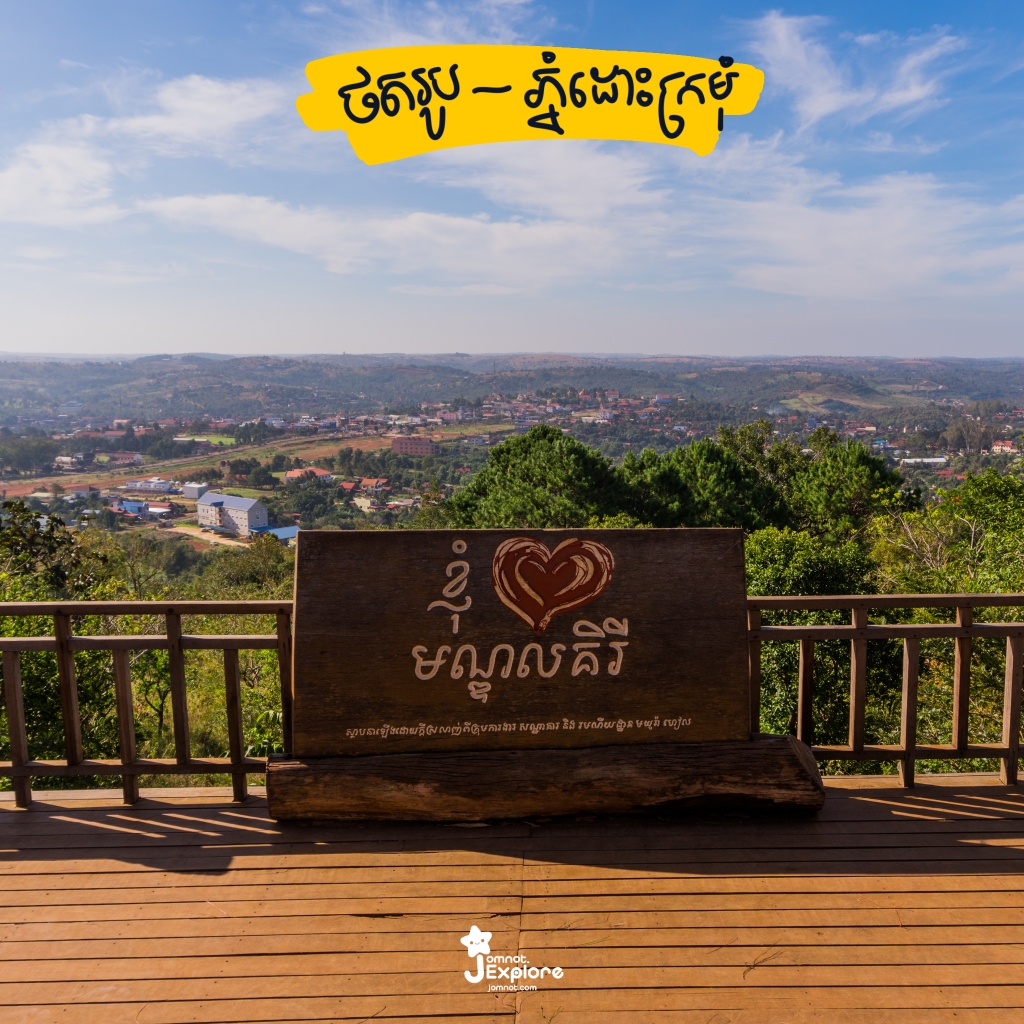 12. Nam Lear Mountain
Nam Lear Mountain is another tourist attraction spot in Mondulkiri located about 48 km from the Sen Monorom town and only 4 km from the Cambodia-Vietnam border. It is also a wildlife sanctuary and is home to various species of animals.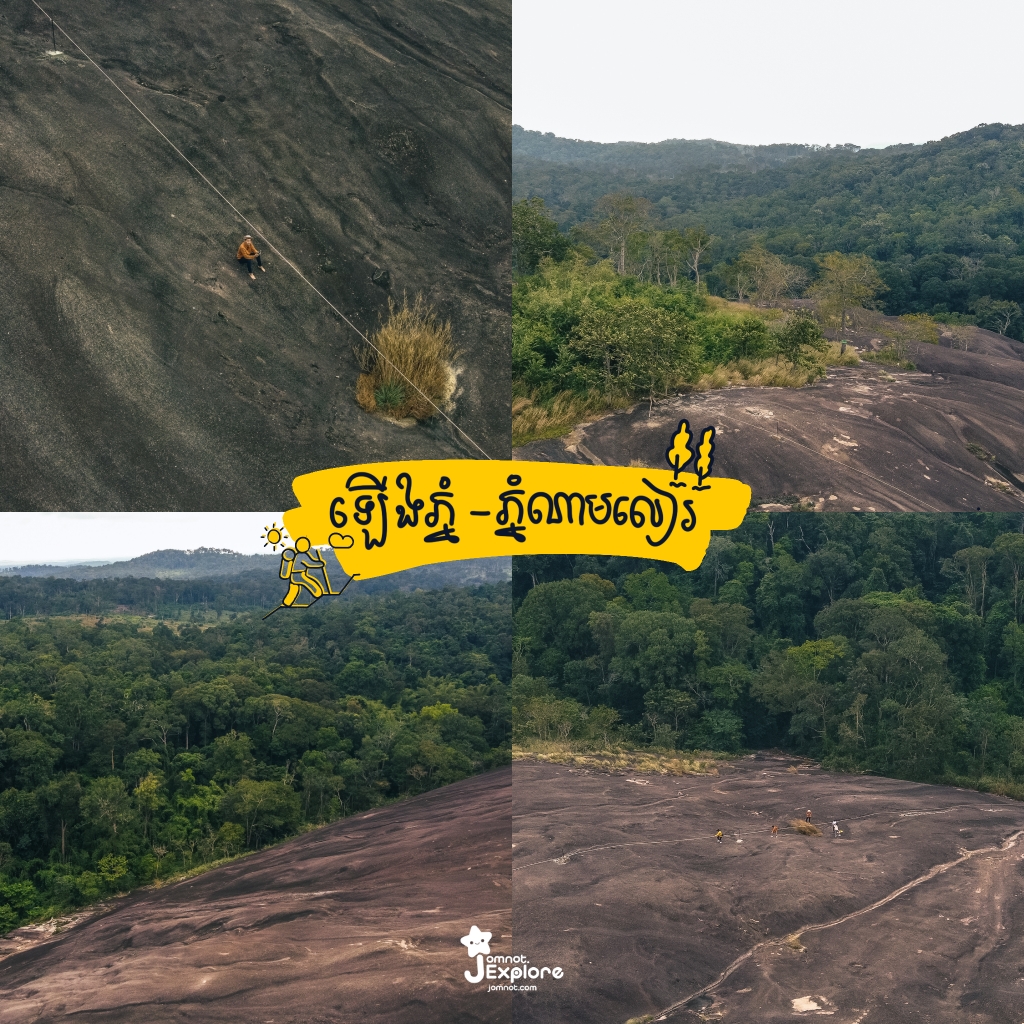 13. Kouprey Roundabout
Just like Dos Kramom mountain, Kouprey Roundabout is also another symbol for Mondulkiri province. Wild ox in English, is the national animal of Cambodia but is believed to be extinct by now.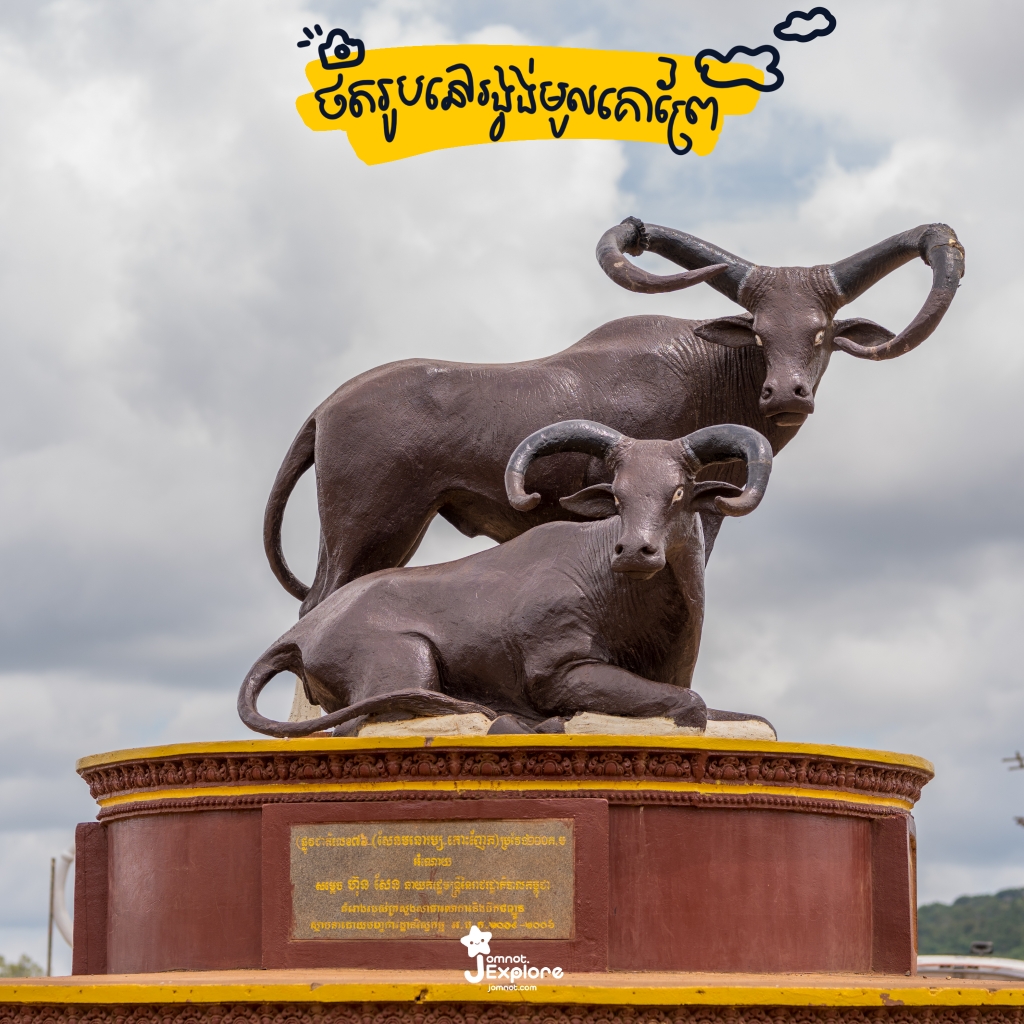 14. Beef and Buffalo Jerky
If you are looking for something to bring back home, you should try the local dried beef and buffalo jerky. This delicious treat will come in handy when you're running out of food to eat by the end of the month.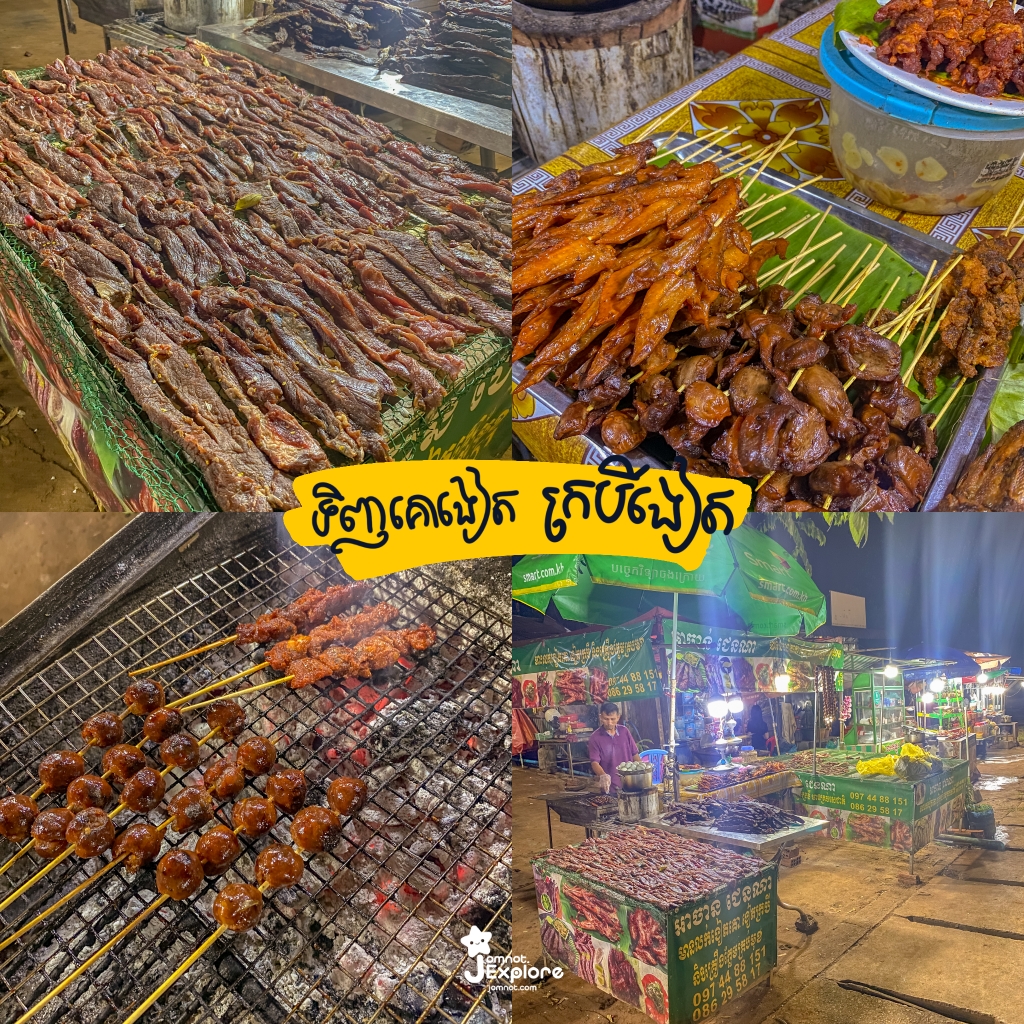 Contact: 097 448 8151
Operation hour: 6:30am-11pm

15. Mondulkiri Pizza Bungalows
Who can say no to delicious slices of pizza? Even if you're craving Italian food around the mountain area, Mondulkiri Pizza Bungalows will get you covered.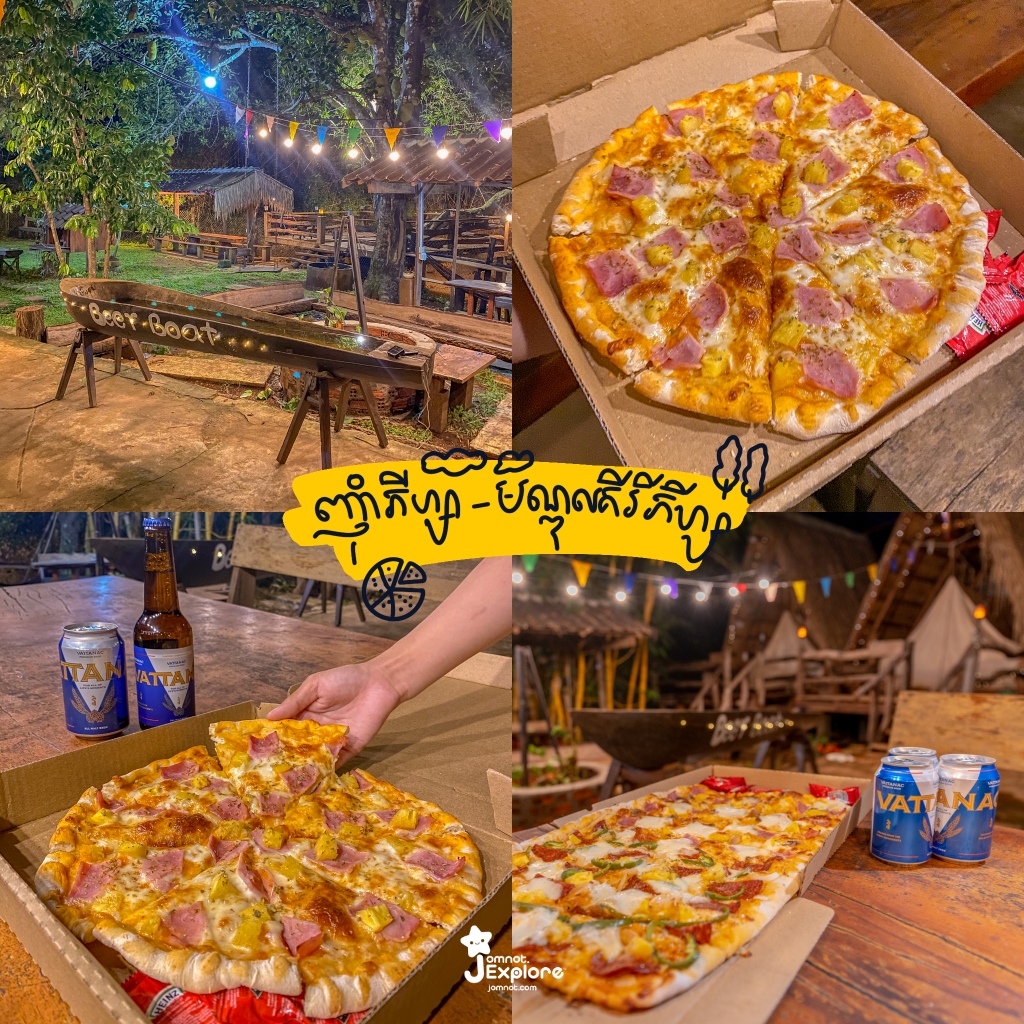 Contact for more information: 097 522 2219
Facebook page: Mondulkiri pizza bungalows