In another country, they innovate vehicles to be a cafe and restaurant, as in Mondulkiri, where this cafe and restaurant took place. The bus has been designed and transformed into an appealing recreational vehicle.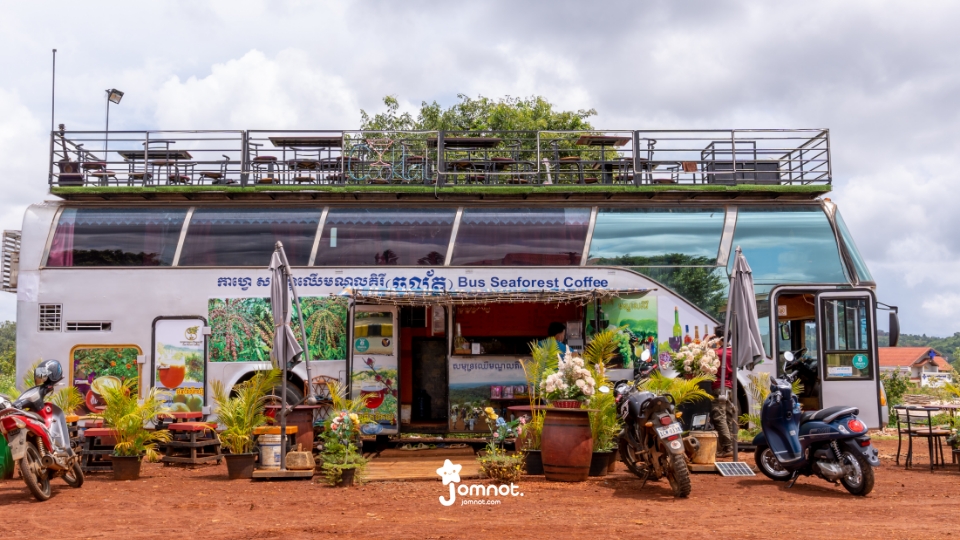 Mondulkiri Sea Coffee is a must-see when visiting Mondulkiri because it is a cafe that transforms a regular bus into one that can sit and drink coffee while overlooking the forest and sea.
When we arrive, we can immediately order a drink or a meal from the menu below, and everyone can board the bus to find a seat. On this bus, just like in a real cafe, you can sit on the side, there is air conditioning, and we can also climb on the roof to get some fresh air. Aside from the seating tables, we can also enjoy the natural beauty of Mondulkiri from this bus.
Bus cafe Mondulkiri
Business hours: 7:00-11:00 PM
Phone Number: 0977000623