Last time, we introduce you to a place for dating on valentine's day, but this time we would like to introduce you to a place to help you move on from your lovesick. You can come to relax and relieve all your sadness with all these places. Tomorrow surely is weekend don't forget to come here.
1. 5 Drunk Men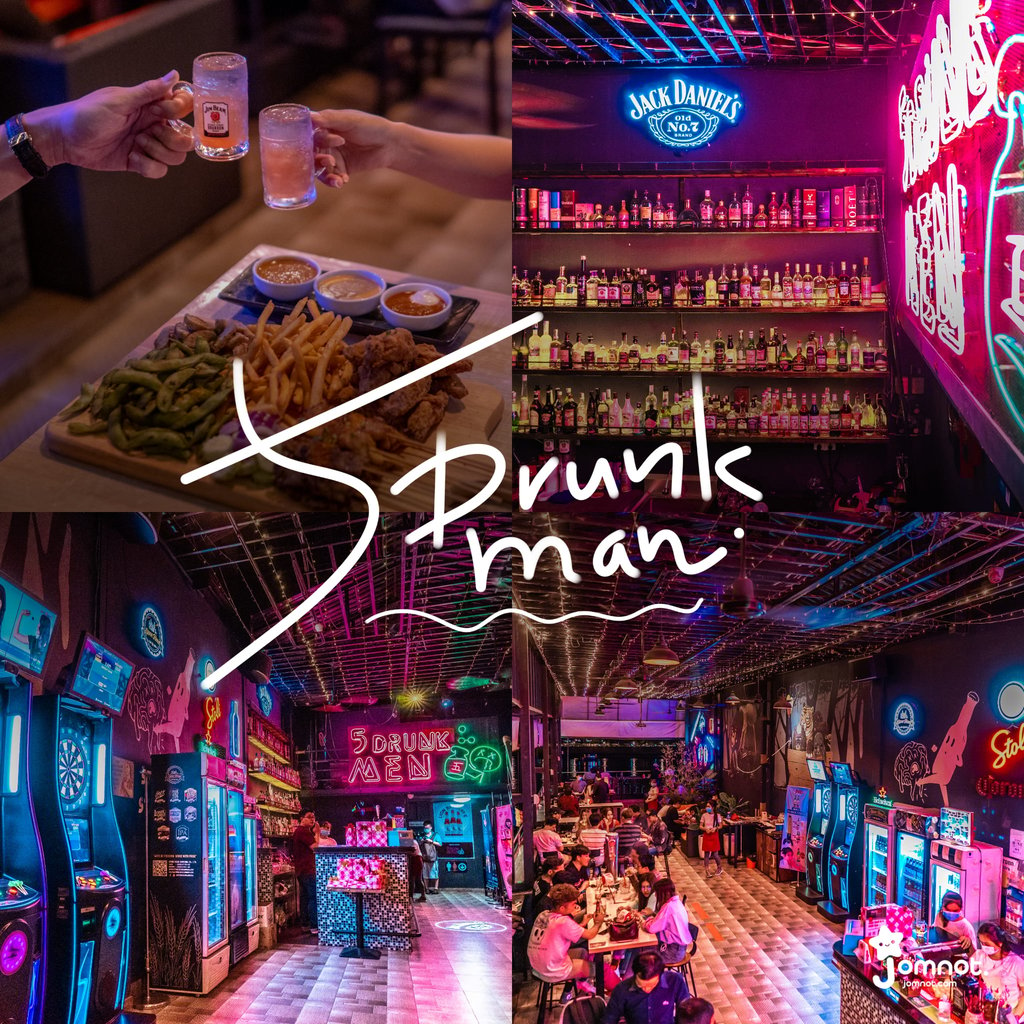 5 Drunk Men is a 3rd-floor skybar that serves a variety of foods, drinks, and cocktails, as well as offering views of the sunset. This location is perfect for people looking to relax and reduce stress during the weekend.
Facebook Pack: 5 drunk men
Location https://maps.app.goo.gl/Req2bo9RPX7vNt767
2. The Cut Steakhouse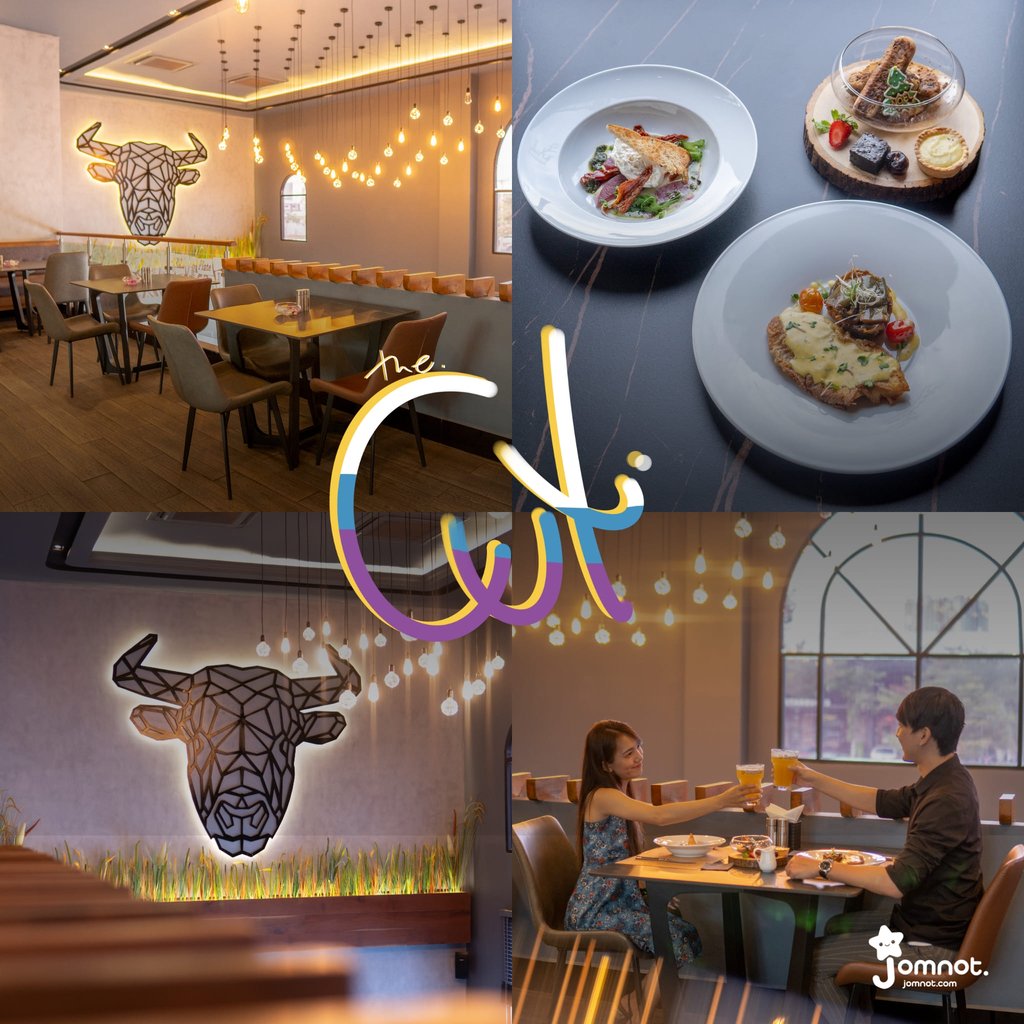 This is the best romantic restaurant for lover, most importantly the steak here is so delicious. They also have hoegaarden beer.
Facebook Pack: The Cut Steakhouse
phone number:
023 883 484
095 750 750
096 866 0660
3. Kinin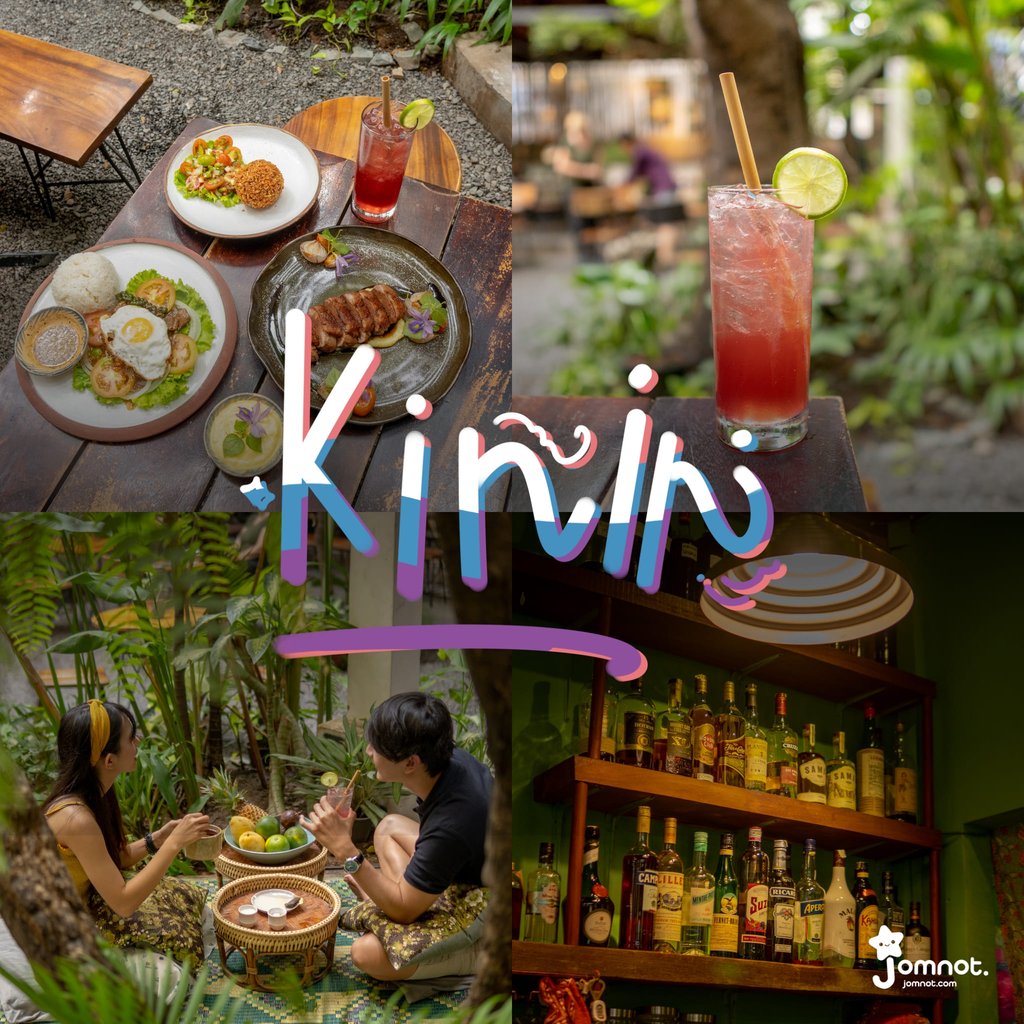 Kinin​ is the name of a type of plant that has a tall height and big tree branches. It can be found in a garden located in the middle of Kromoun Sar Blvd near Central Market. Seatings underneath the shades of tree branches are also available for customers to relish the coolness blow of wind at the coffee shops in Toul Tom Poung area. The Café named "Kinin" is a place that has pretty patterns like a park full of nature with big trees, paved with pebbles, and ancient houses that deliver refreshing feels to customers. Kinin​ is not only a coffee shop it is also a liquor shop as well as a restaurant.
Facebook Pack: Kinin
Phone number: 077400846
Map: https://goo.gl/maps/R78zxzdLAfU9CqGM7
4. Pleng Chan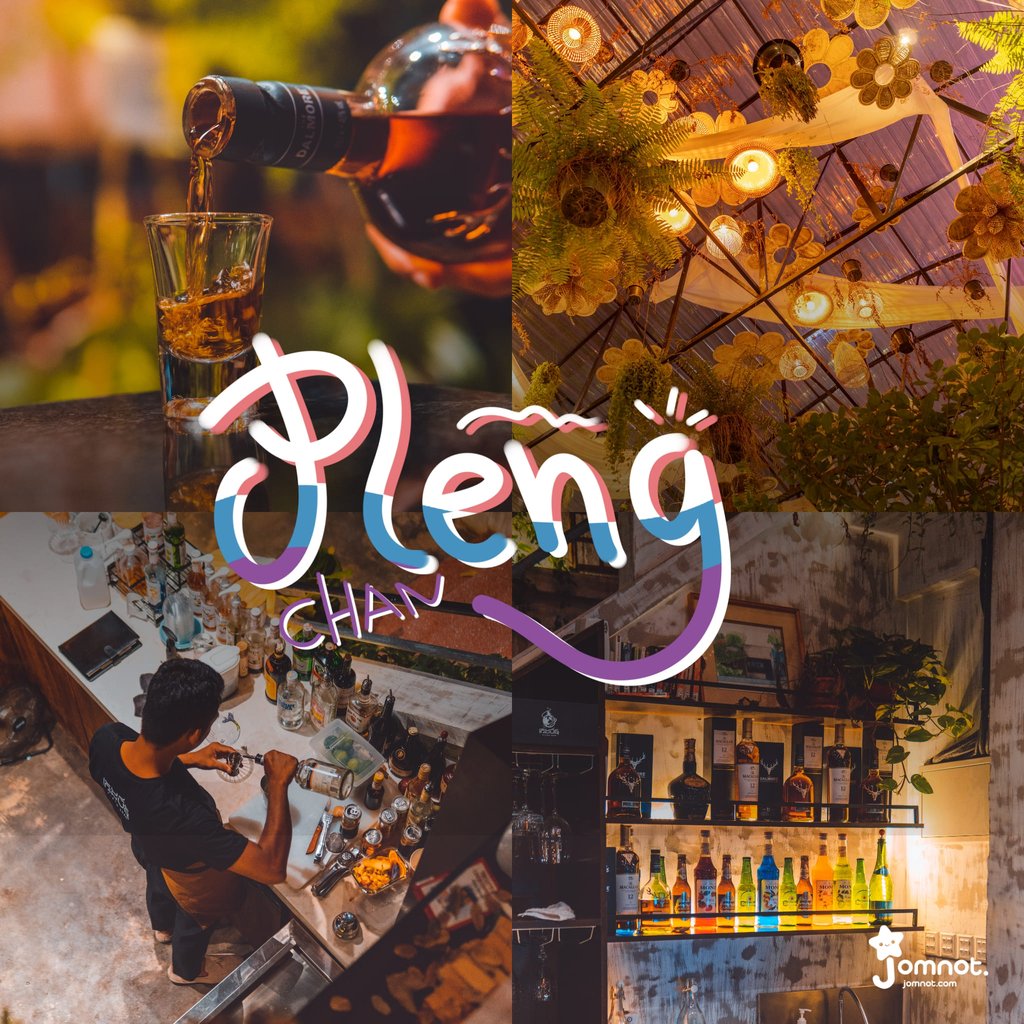 Phleng Chan is known for being a café in an ancient house full of love and nature, but now you can rest, calm, listen to music, and drink beer with Phleng Chan at night as well.
Opening hours: 6: 30-11: 00 PM
Location: g.page/plengchan_norodom
Tel: 093 80 25 25
5. Muki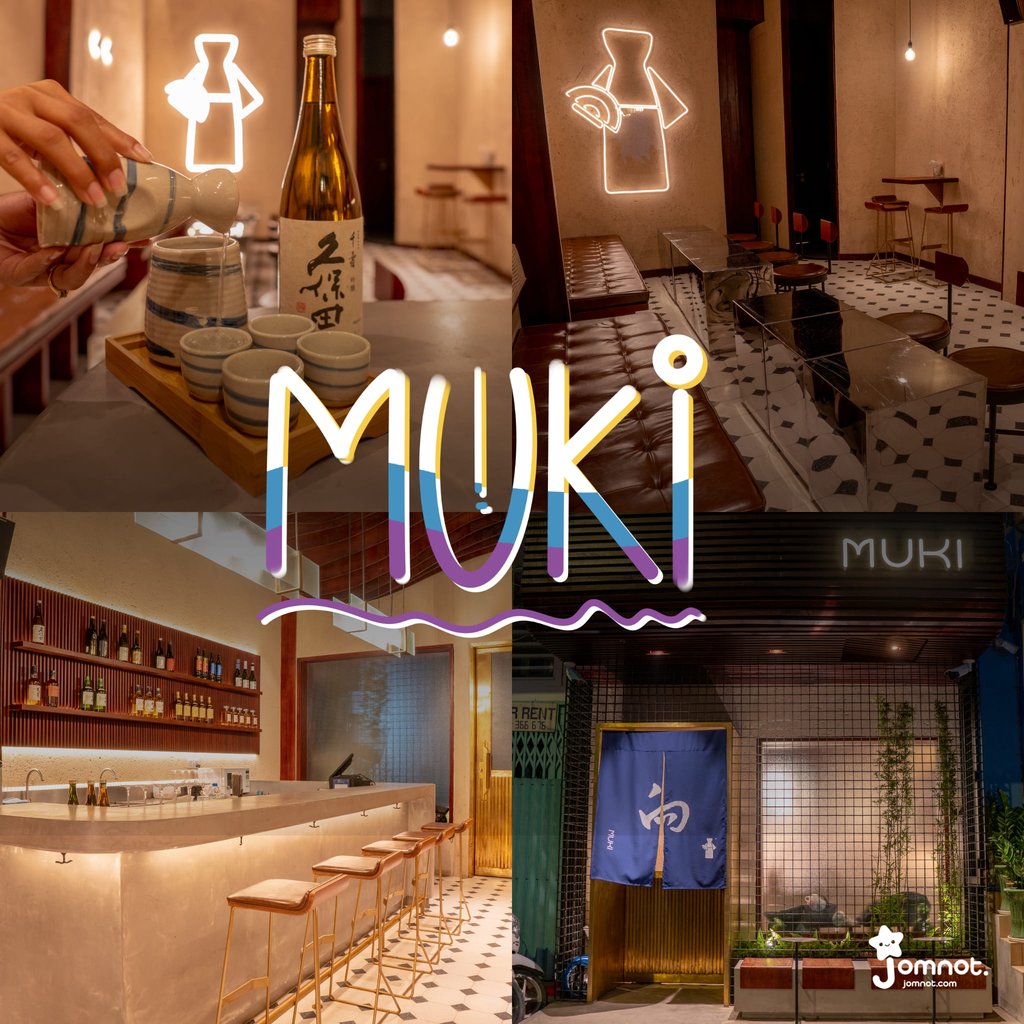 A Japanese bar located near the riverside. Muki is a small bar from the outside, you may not know the place if you do not look carefully. However, the interior looks very nice and makes you feel warm. Hot Sake and Tebasaki are the most popular orders, many customers come to Muki just to get a taste of Tebasaki and soup sauce from Japan. Muki is a great place to relax, especially for teenagers and friends!
Facebook: MUKI
Location: https://goo.gl/maps/2iccovt2fd345G3D6
6. Sakanban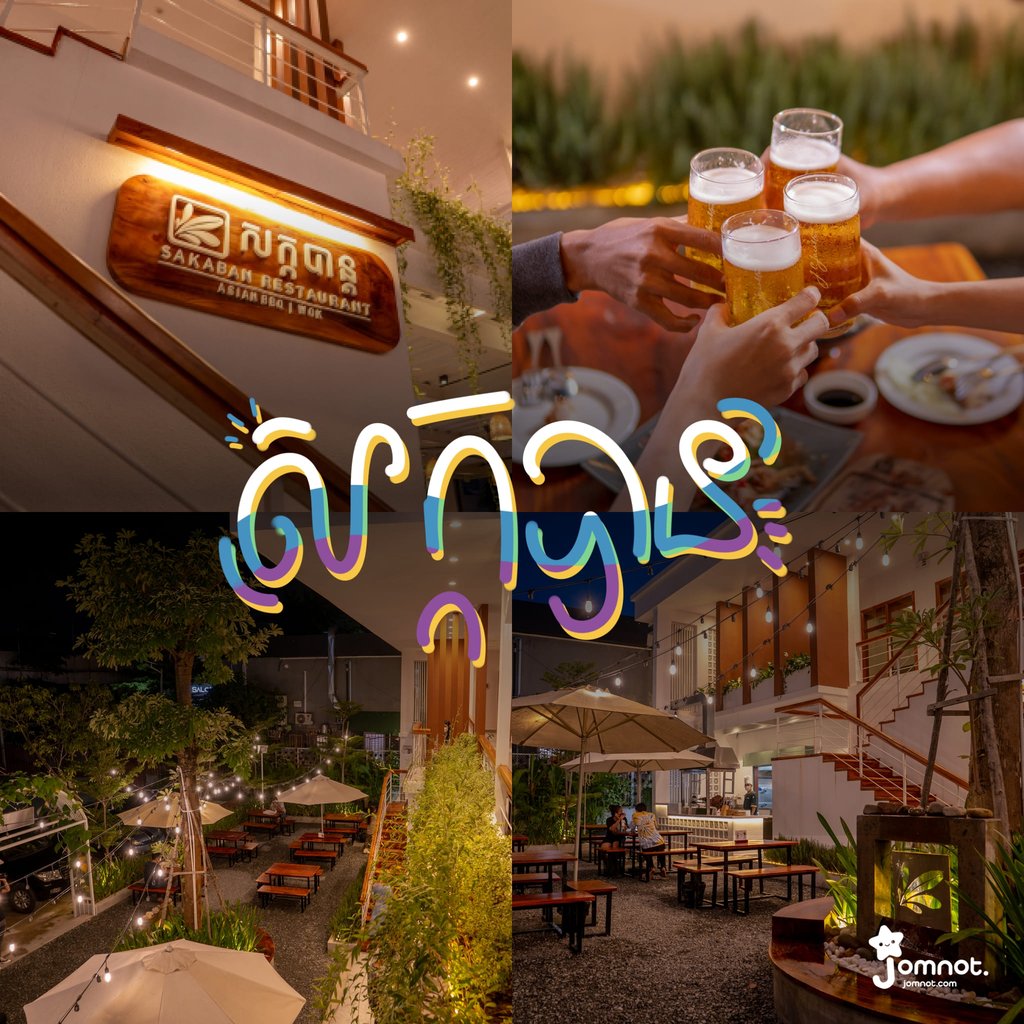 If you want to enjoy a fantastic meal with a nice beer in the evening, come to Sakanban. You will not be disappointed. Sakanban is an outdoor restaurant with a green plant-based design and a little night light; you can take photos from wherever, the layout is relaxing, and the food is great.
Opening hours: 11:00 am - 11:00 pm
Map: https://g.page/Sakaban?share
7. Leak Lounge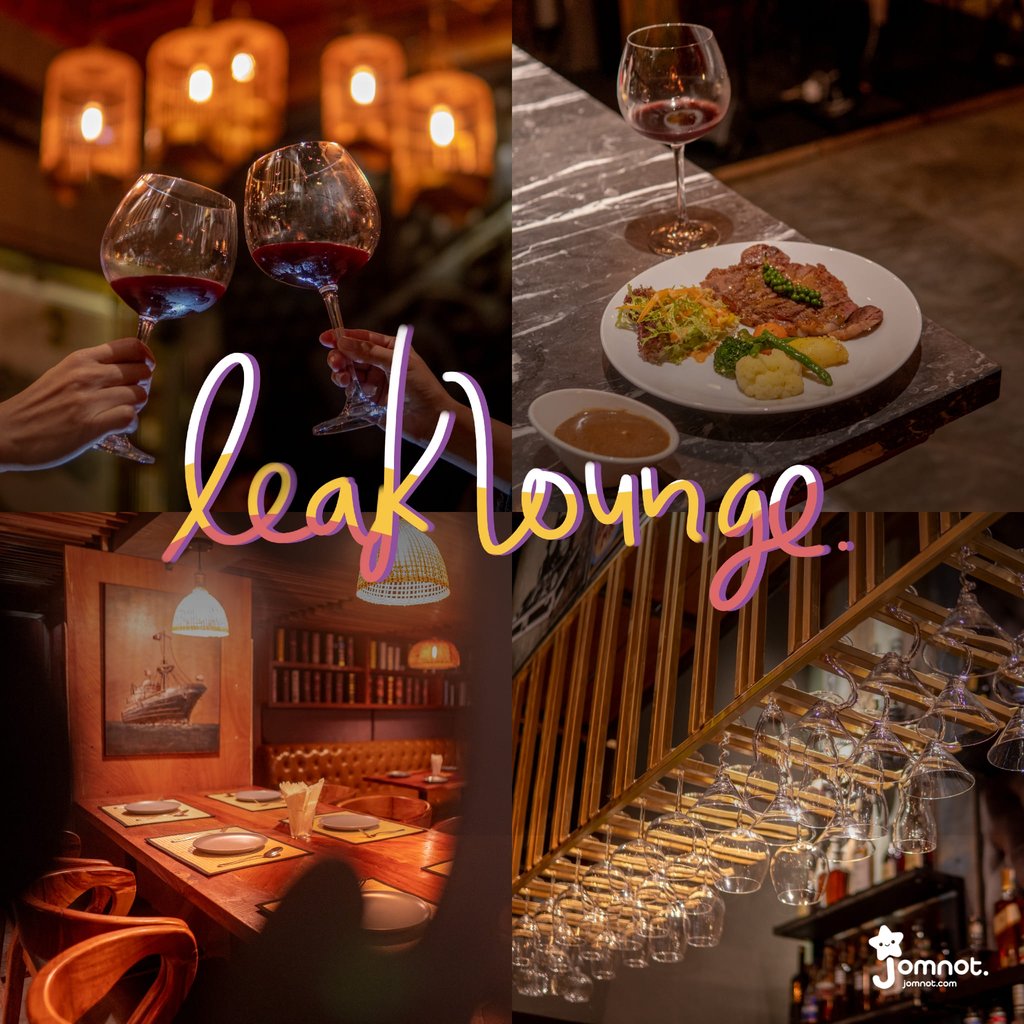 You can go on a date with your lover at Leak Lounge, which has extremely good food and a live music. There's also a hennessy milk tea on the menu.
Facebook Page: Leak lounge Phnom Penh
Booking phone number: 096 906 6006
8. Pleang Reach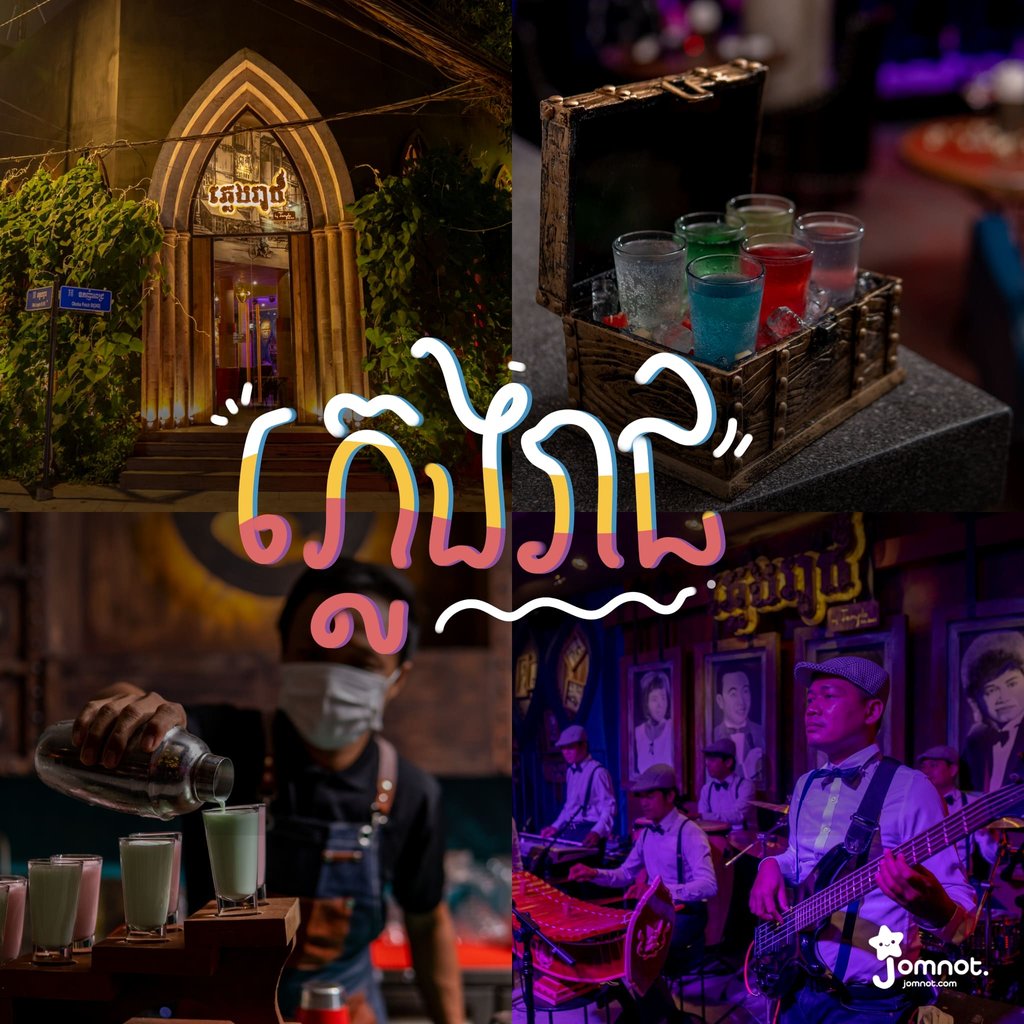 Want to remind the memories of the old generation, listen to the song Sin Sisamouth, sit and eat beer in the atmosphere like the 60s, introduce a Pub, Pleng reach by Temple, a newly opened Pub in Chaktomuk, designed and decorated like the old days! Come to Chill to listen to music accompanied by a new atmosphere, eat delicious food, both Khmer and European cuisine.
Facebook Page: Royal Music by Temple Est 2oo2
Location: https://g.page/phleng-reach-by-temple-est-2oo2?share
Phone number: 061-766-686
9. Temple BKK Rooftop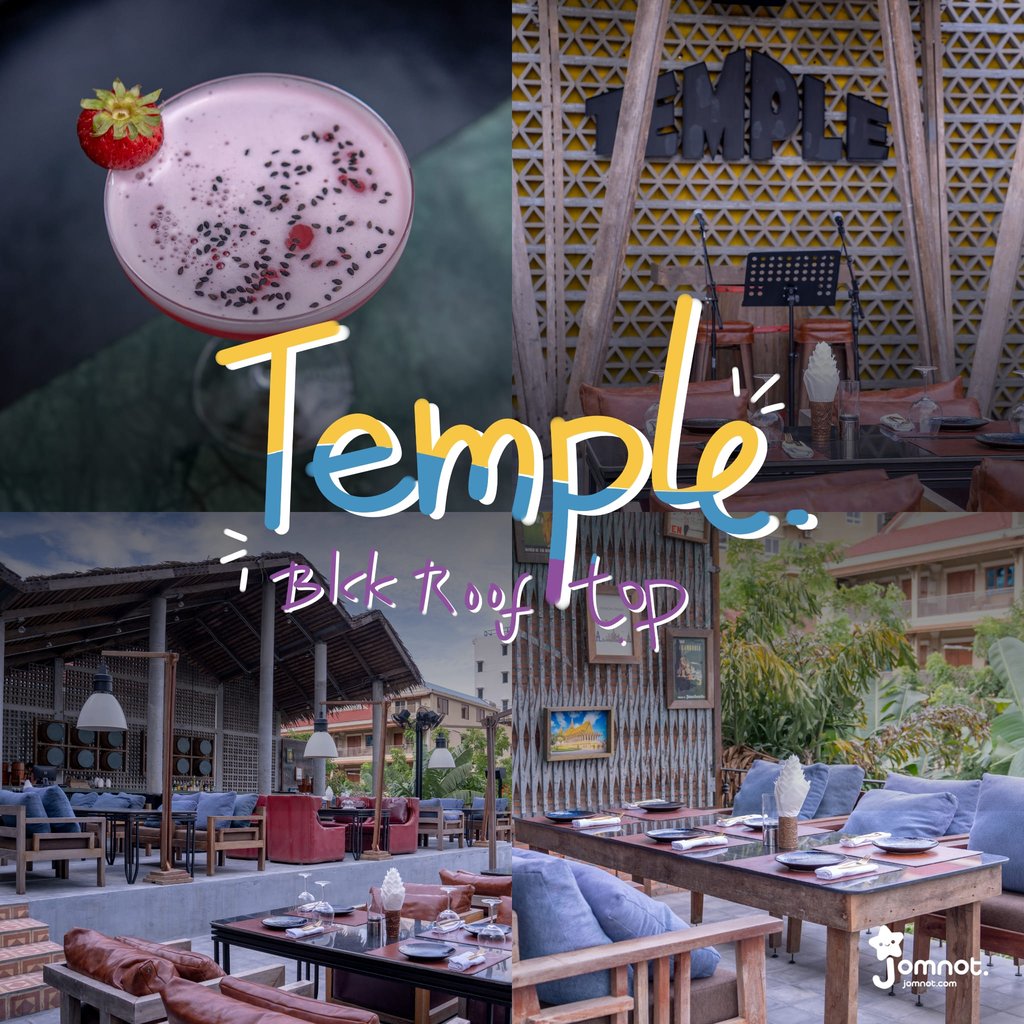 At Temple Coffee, in addition to serving delicious coffee, exotic food, and lots of cocktails flow. With a modern atmosphere, the shop is perfectly designed from all angles, you can also come and relax and listen to the music on the rooftop, only at Temple, Street 51, Boeung Keng Kang.
Facebook page: Temple coffee n bakery (BKK 51)
Telephone number: 096 898 6000
Location: https://goo.gl/maps/ywbra9Lx46pSBqzc9
10. Eclipse Skybar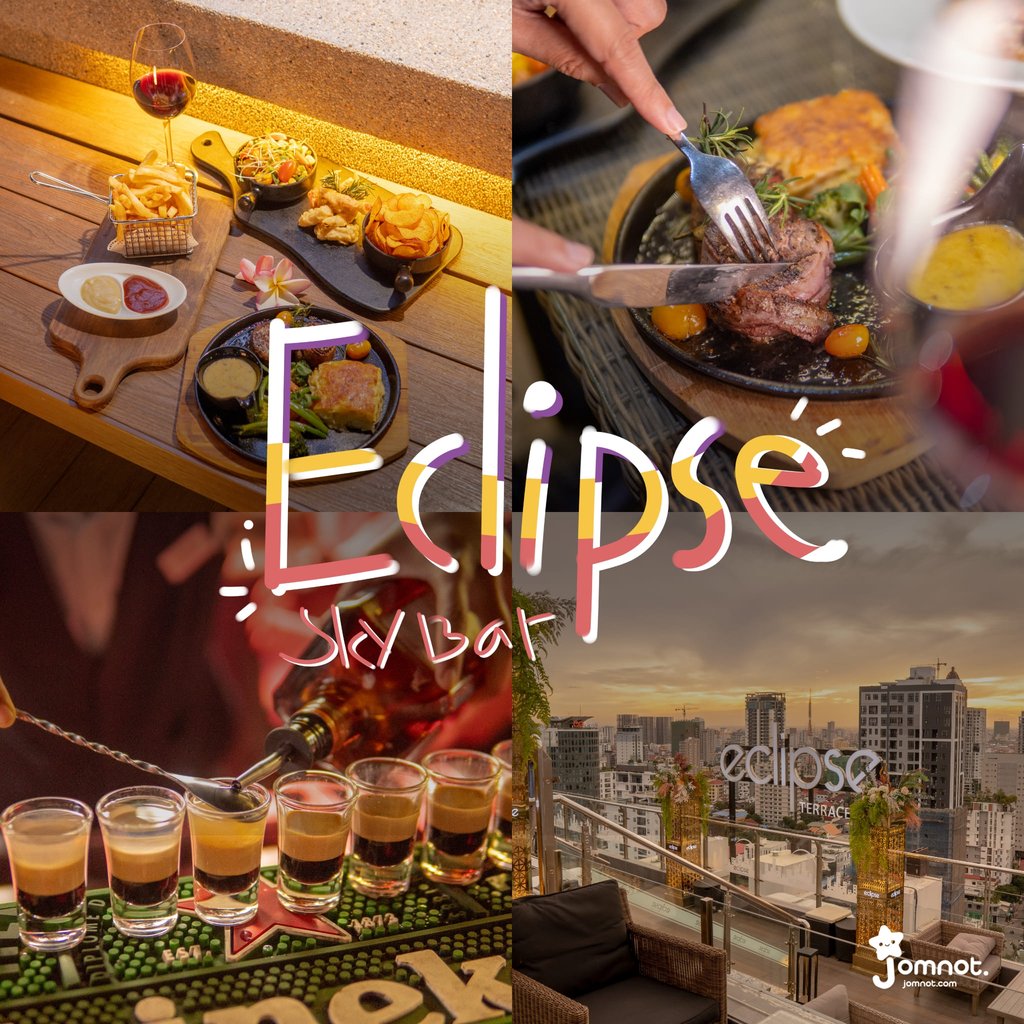 Facebook
Eclipse Sky Bar
Eclipse Terrace Bar
Location:
* Norodom Branch: https://maps.google.com/?cid=15517288814143557291&entry=gps
* Monivong Branch: https://maps.app.goo.gl/MR5CPmPjLa56oUdq7