A picnic can be a great way to get away from the daily routine and relax in a beautiful and fresh place. We can go on a picnic for a day or half a day to rest our head and mind without needing to sit at home and stress. We would like to recommend 6 place for picnic:
1.​ Norea garden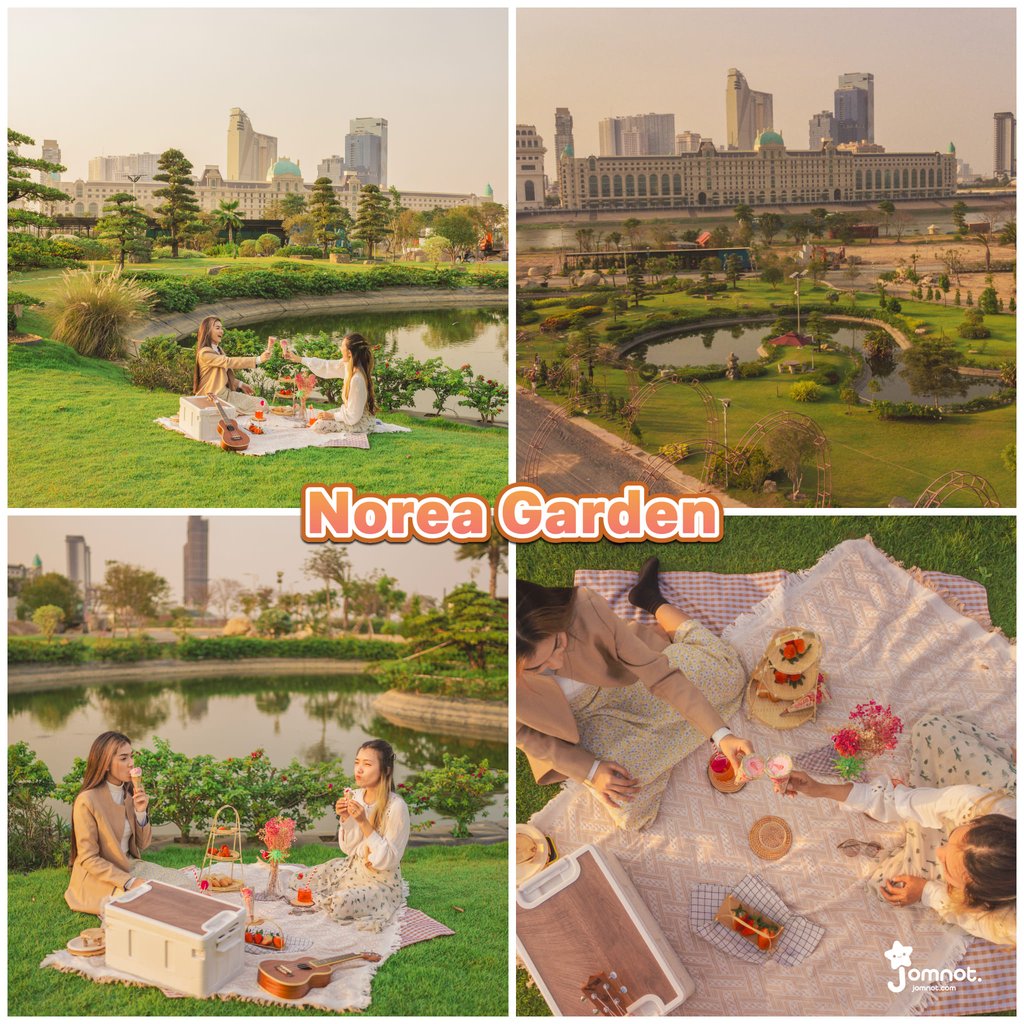 Norea Garden is a park near Koh Pich that is open to the public for sitting or picnic. You can see the city view from there with greenery styles that appear to be neat and one-of-a-kind. You will feel refreshed and stress-free as soon as you foot onto the grass.
Location: Norea Garden
Free Entry
Maps: https://goo.gl/maps/rBvdFqR7VxuH7SgU8
2. Coconut Park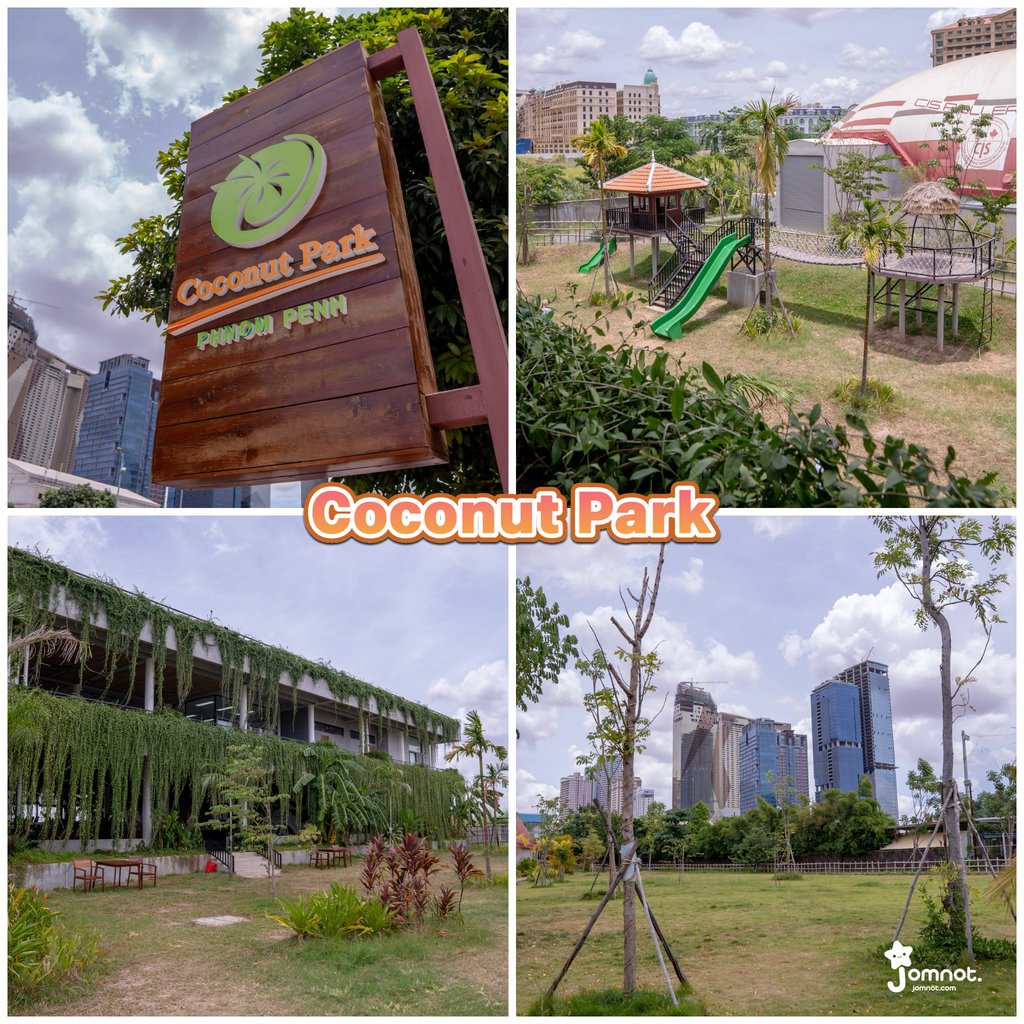 In Koh Pich, there is a famous place called Coconut park which is the best for beautiful scenery and photography place. You can bring little children to play in a range of areas, including children's places, ski resorts, dance halls, water parks, mountain biking trails, arts rooms, gardens, and other entertainment places, as well as a reasonably priced restaurant.
Facebook​: Coconut Park
Opening hours: 09:00 am - 07:00 pm
Map: https://goo.gl/maps/JwEMb8BAm1Pkdkrz9​​
3. Keng Kang Village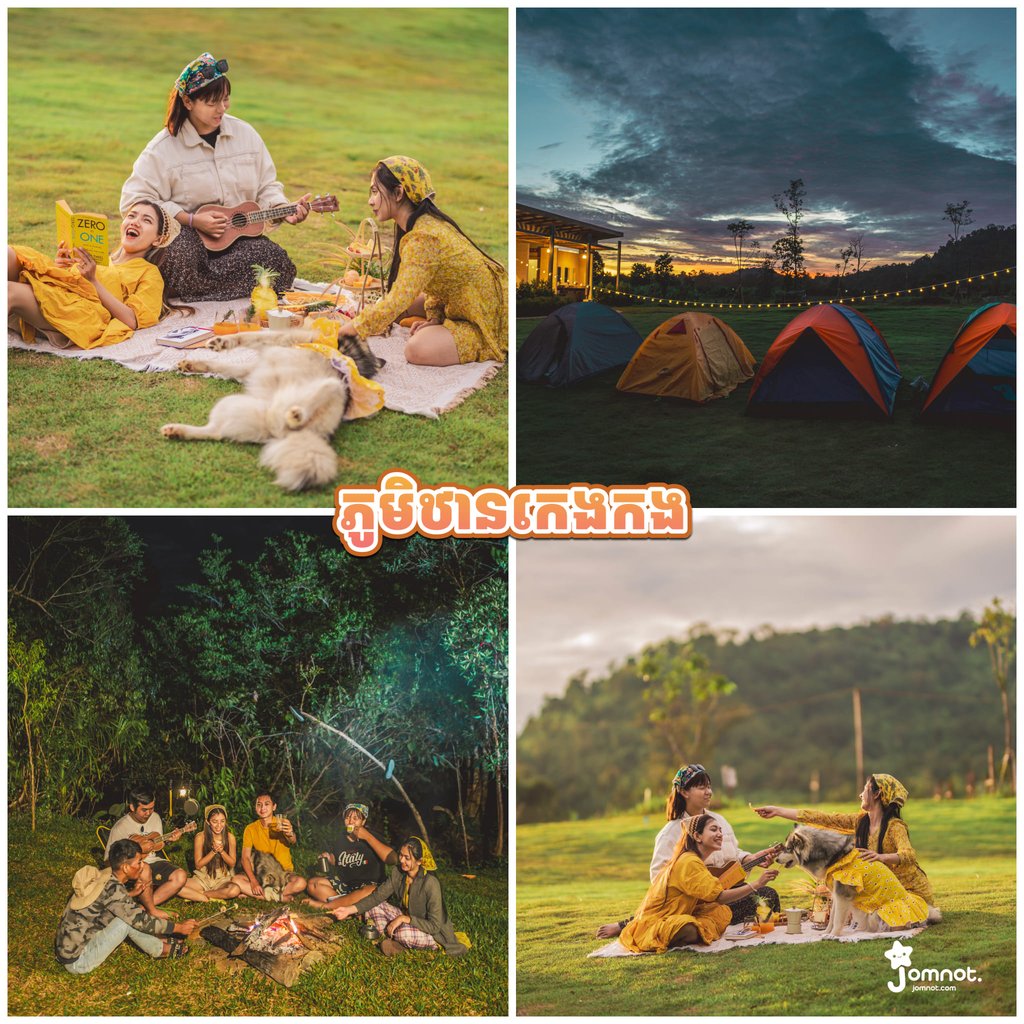 Keng Kang village is a new place in Thmar Bang district, Koh Kong province. At this place, now we can come to camp, picnic or mae something to eat on our own. Keng Kang Village is an ecotourism site with beautiful green scenery, clouds flying across the sky and land. If you are lucky you can also see the keng kang flying one by one.
For location detail: Keng Kang Village - ភូមិឋានកេងកង
4. Udom Garden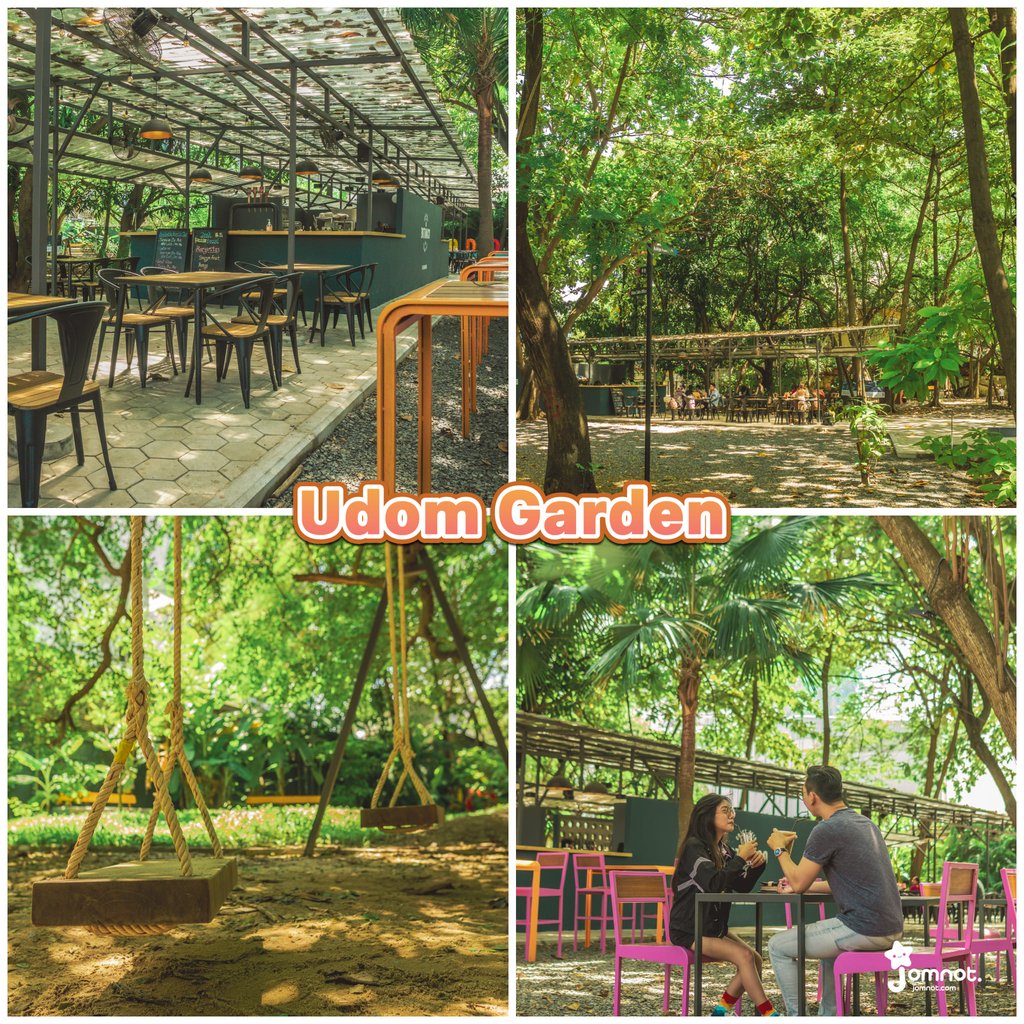 Odom Garden is like an open-air garden that has both national and international visitors come to visit every single day. Here we can sit and drink coffee, relax, and especially that there is always an exhibition with food store and product show, most of them are all eco-friendly product.
Facebook: Odom Garden
Location: Norodom Blvd.
Coco Map Location: https://goo.gl/maps/usTHF443xRKLGnon7
5. Chocolate Garden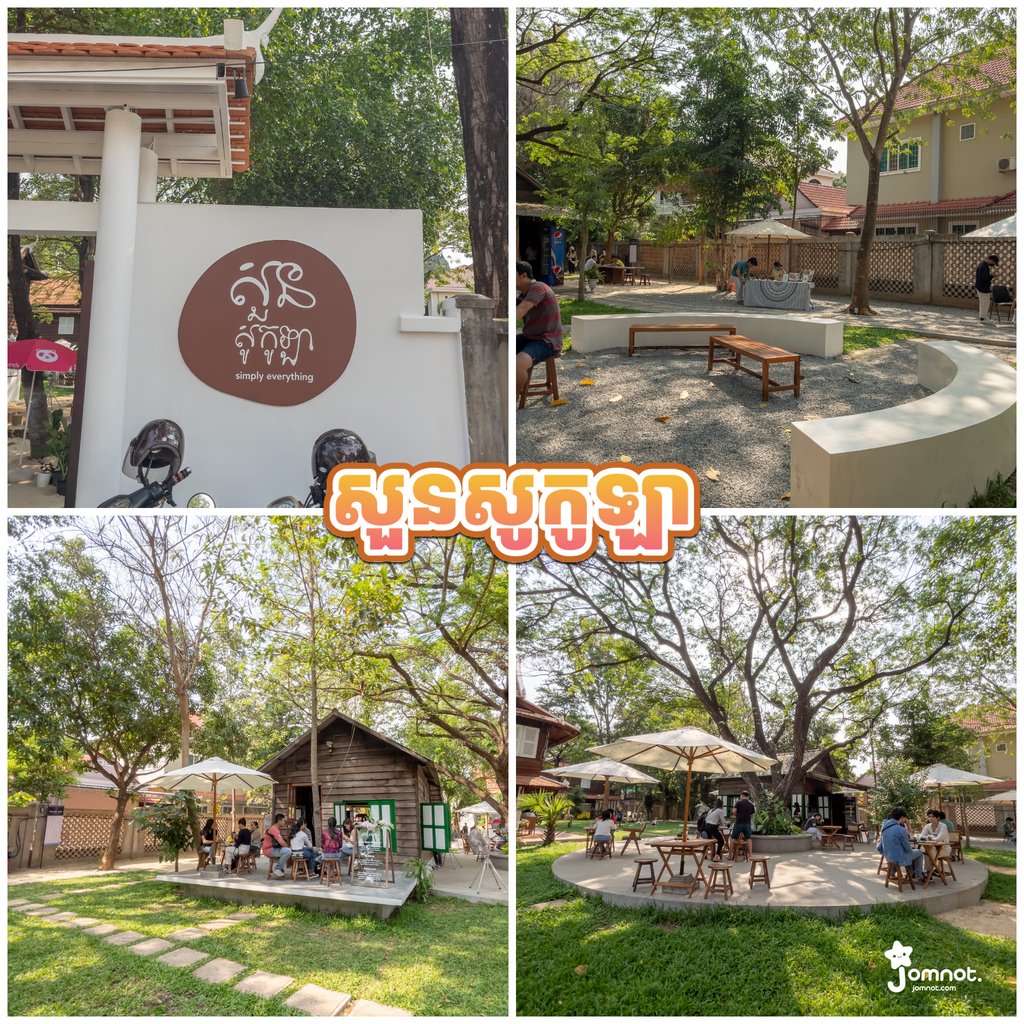 Chocolate Garden is located in Siem Reap, where national and international tourists come and visit almost every day. This area is similar to a garden where you can bring little children or pets. Coffee, beverages, ice cream, and other snacks are also available.
Facebook: សួន សូកូឡា
Location: https://goo.gl/maps/gBqqEPuVpcxFPawd9​​
6. Phnom 1500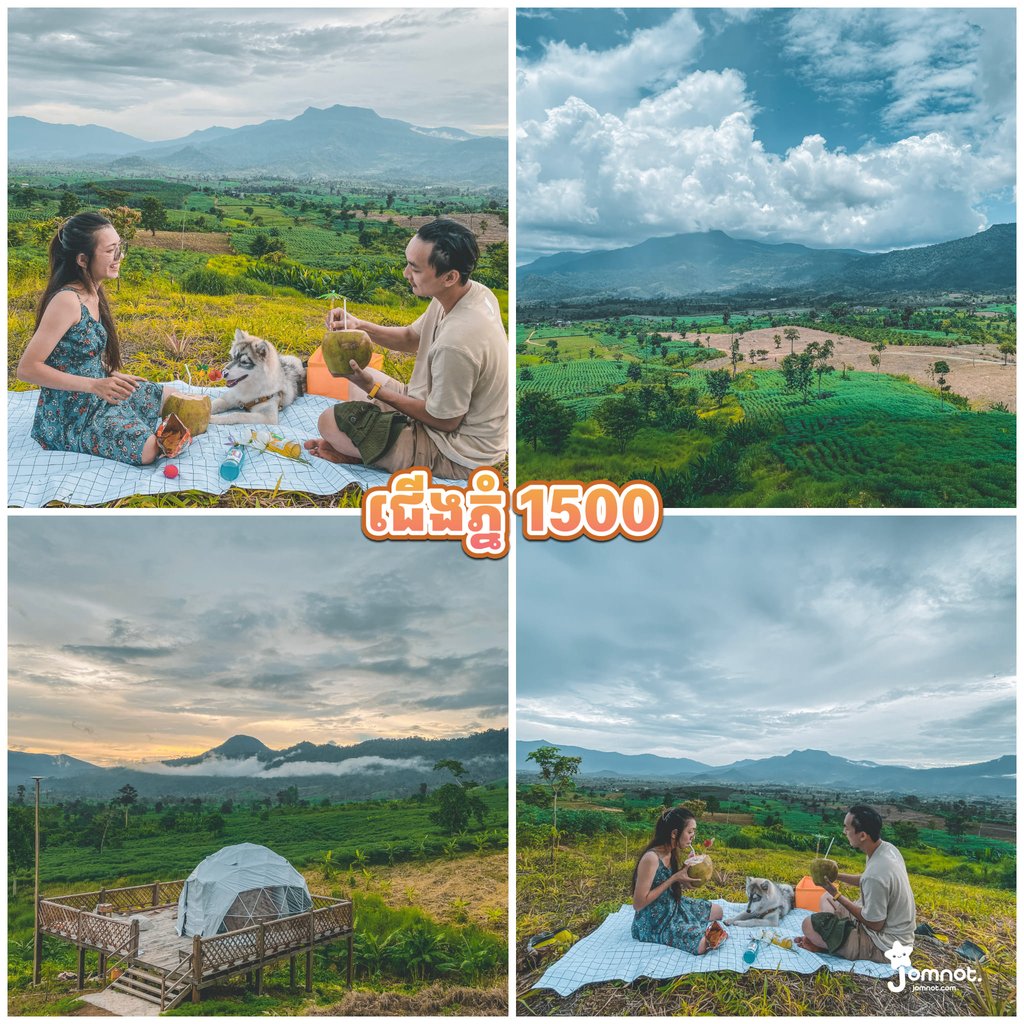 In Veal Veng district, Pursat province, at the foot of the mountain 1500, located in Ptas bong barang resort where you can go to sit on a picnic, relax or eat something and also you enjoy the green natural, the forest, the mountains, the bird.
Facebook: ផ្ទះលំហែបងបារាំង
Telephone number: 081 555 369
Map: https://goo.gl/maps/EMRWc3ryN5jikAno6​​