Since the time of our ancestors, there have been many various types of Khmer desserts, each with its own flavor and ingredients. It used to be simple to buy and consume, but today it appears to be more difficult to obtain due to fewer people producing and selling it. So that it is no longer a problem, JOMNOT would like to showcase Khmer desserts that are currently being sold around the country and are wonderful while mixed with Khmer taste and style.
1. Khmer Waffle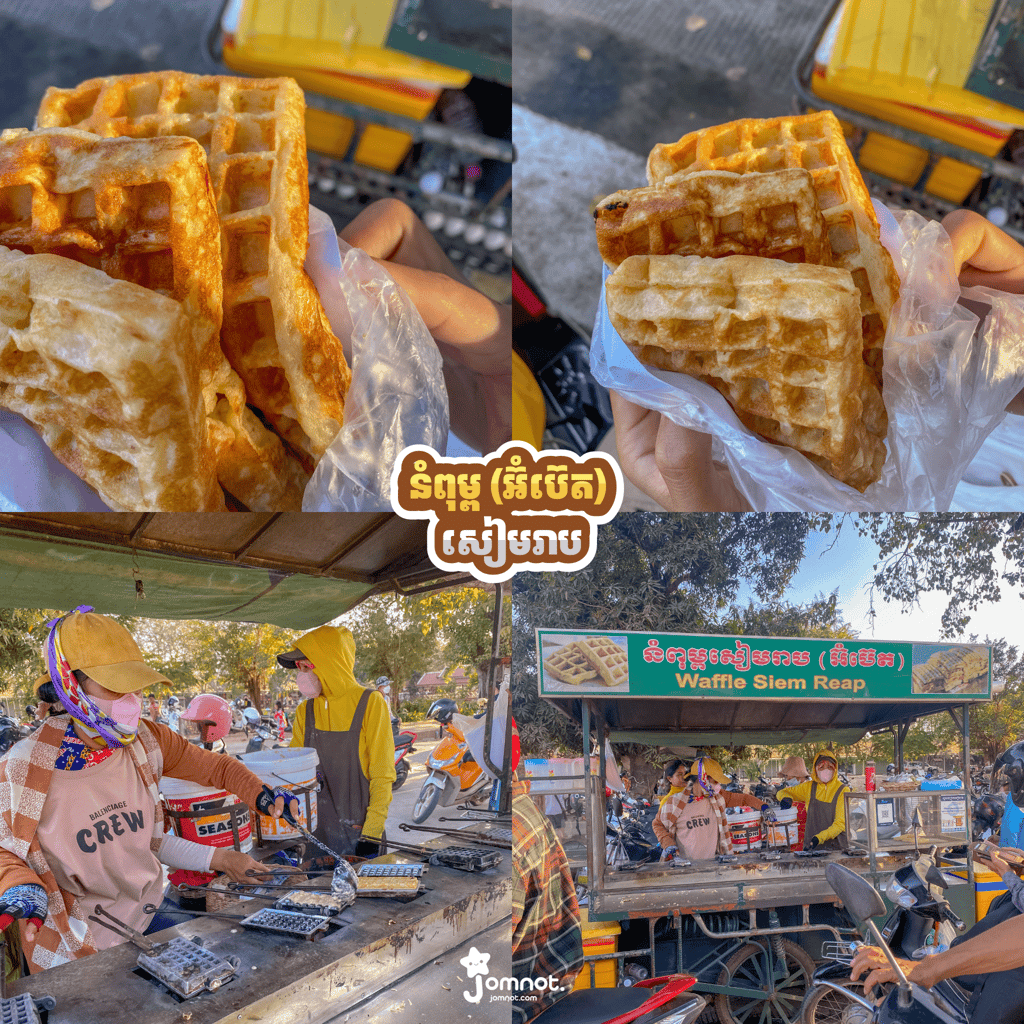 This place sells 500 to 600 khmer waffles a day, which proves that his place is really delicious and also popular. Their khmer waffles are soft and filled with coconut meat instead of just flour.
Location: In front of amazon, near Old Market, Siem Reap
2. Fried bananas on the way to Angkor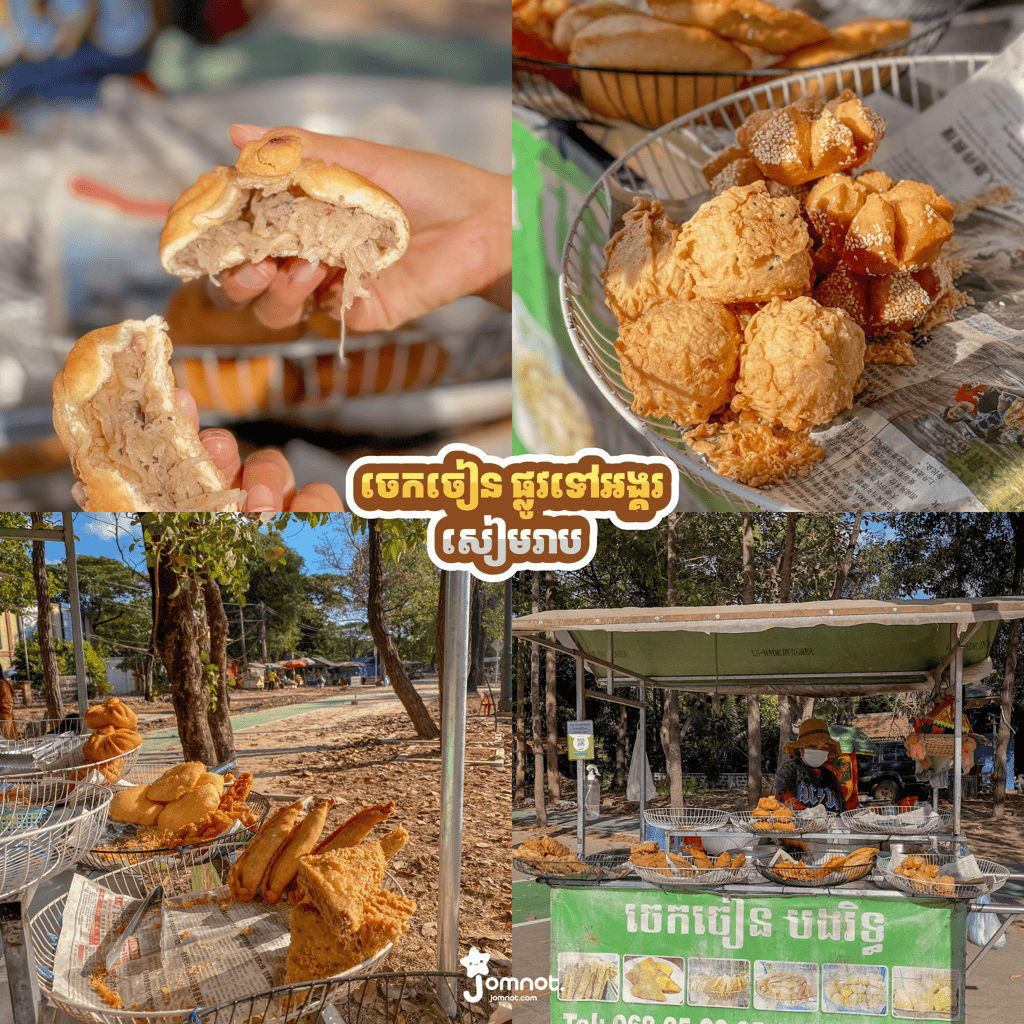 If you want to eat fried bananas don't miss this place because they have a fresh fried bananas and its really tasty. This is place is not only selling fried bananas, but also selling many kinds of fried snacks as well.
3. Khmer Waffle at Phsa Boeng Chhouk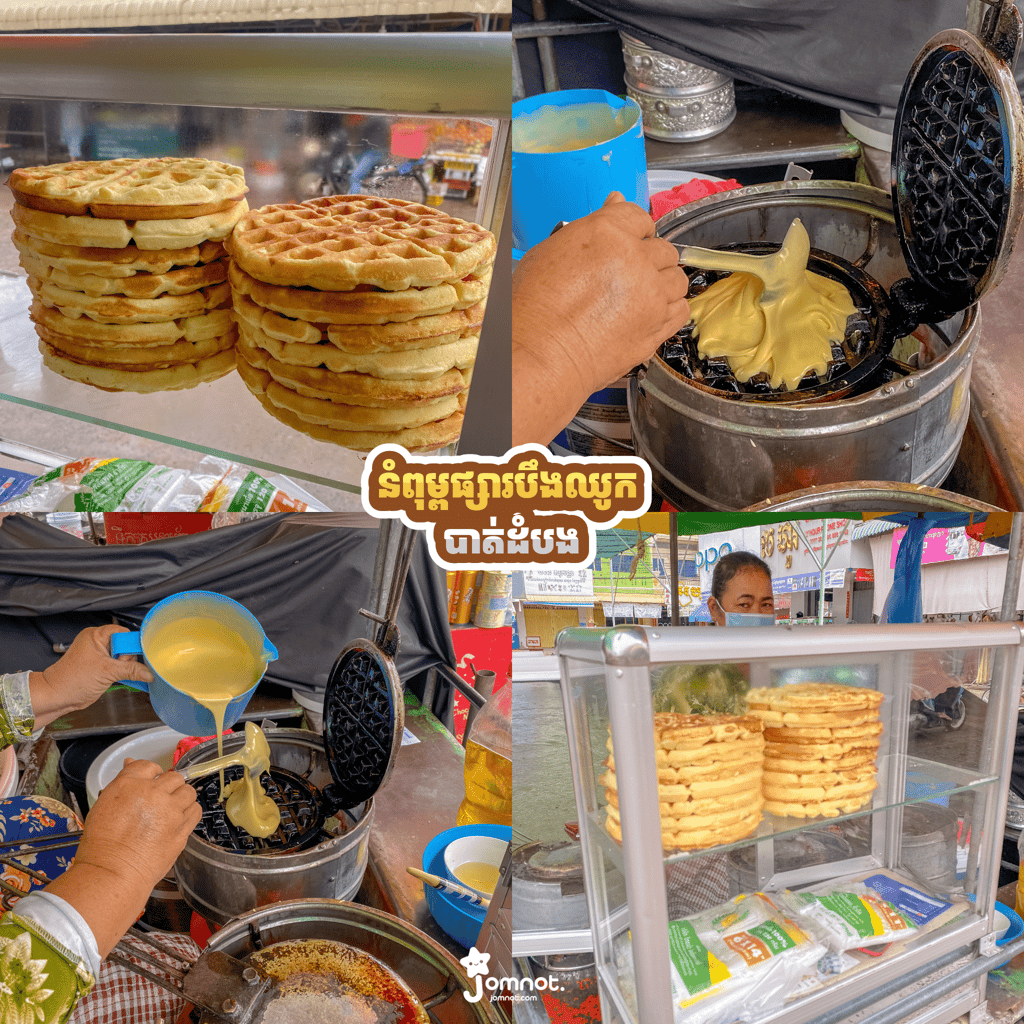 The Khmer Waffle sold in the Boeung Chhouk market has been there for 20 years and is the greatest waffle in Batambong. The waffle is crispy and delicious. You can't stop eating waffles once they're in your mouth. His stall is set up in front of the Boeung Chhouk Market entrance on a cart.
Opening hours: 8 am to evening
Location: https://goo.gl/maps/Gtxo4zYvz7EYDHZ37
4. Num Kroch Num Korng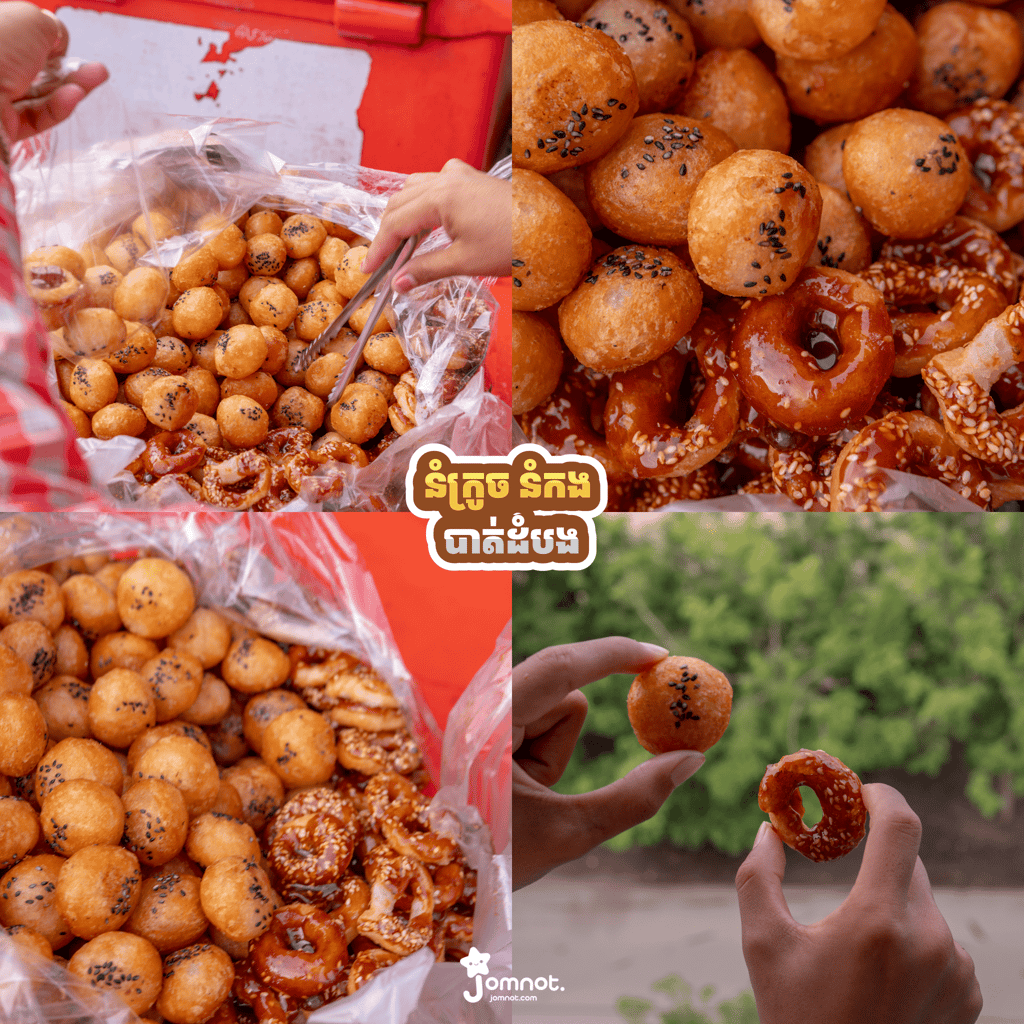 Num Kroch Num Korng is a snack that Cambodians really like to eat, while Num Kroch Num Korng in Battambang is small, sweet and very delicious.
5. Varieties Of Num Ko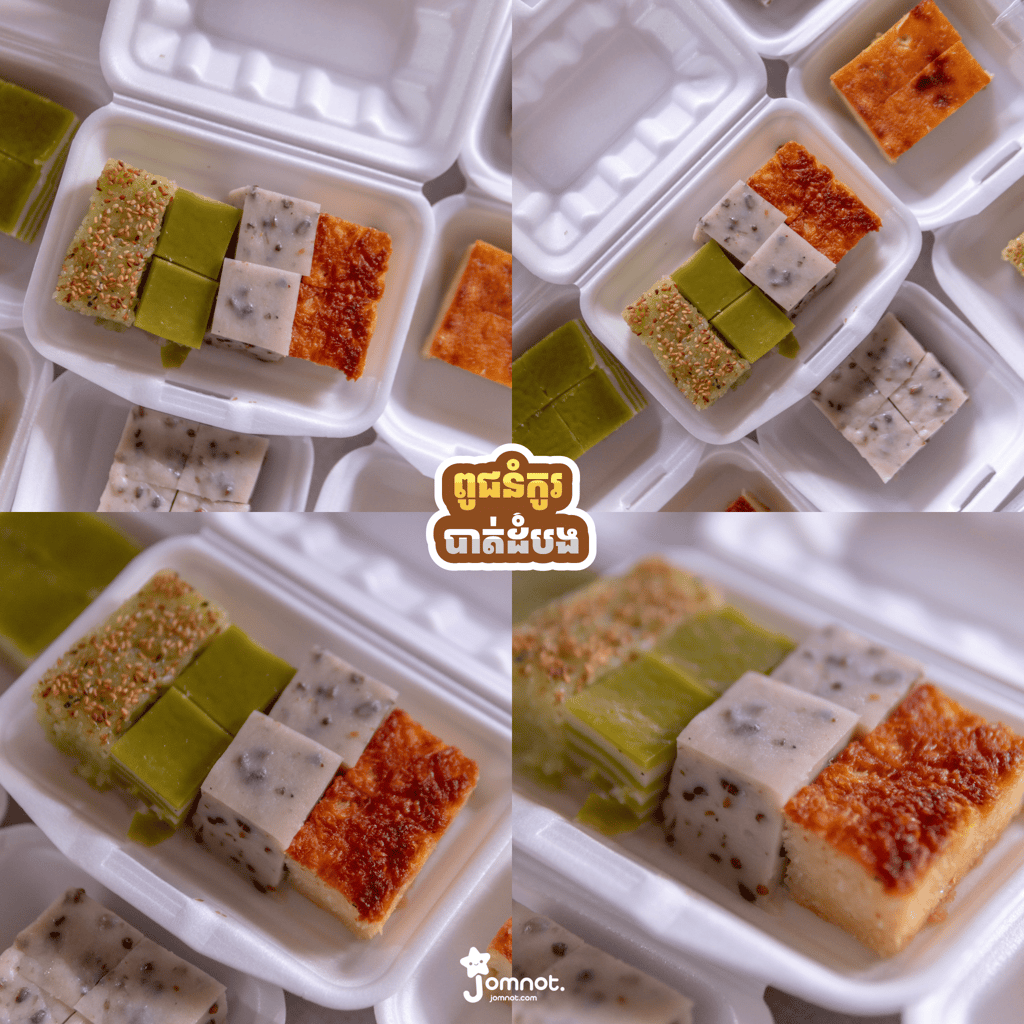 Simply put it in your mouth and you'll feel like you're eating the tastiest sweet snack on the planet. Num Ko also has a choice of four flaovers.
6. Bangaem Dongkouv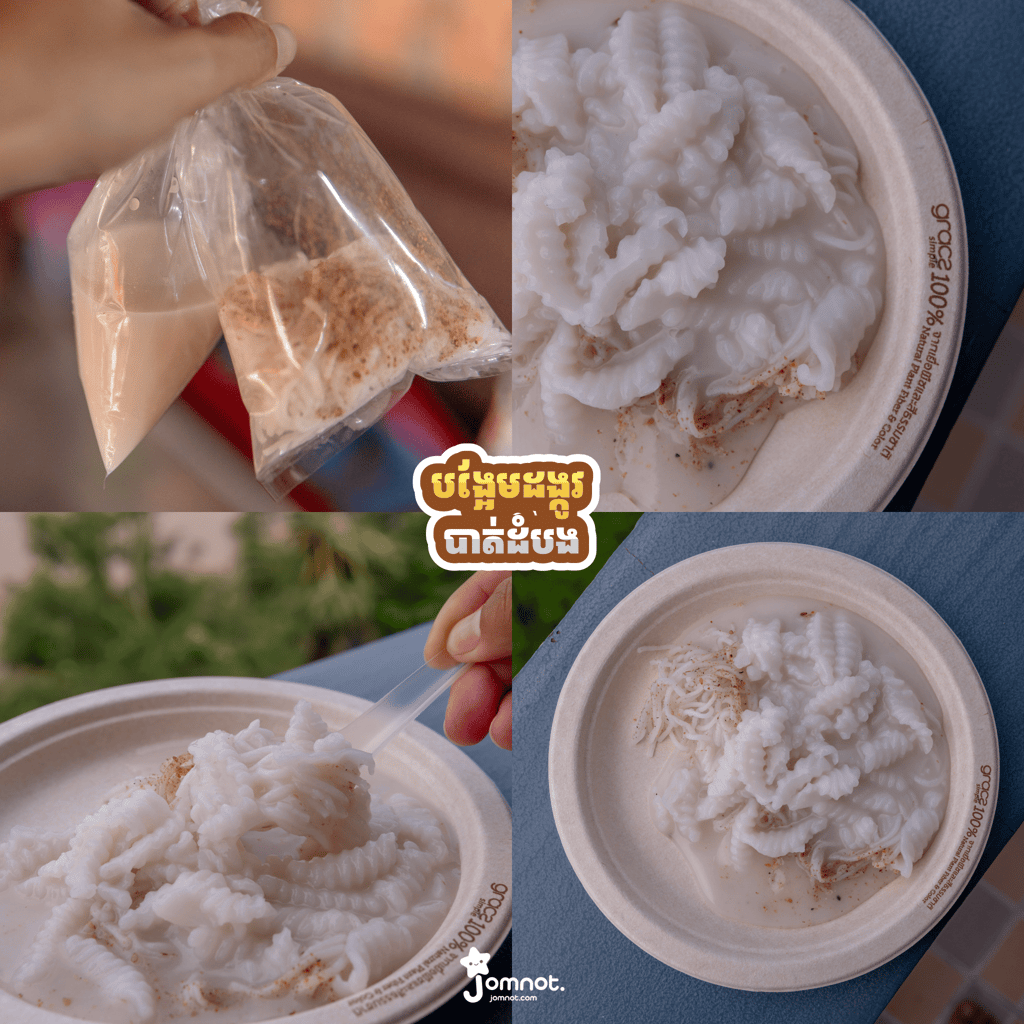 Bangaem Dongkov is a sort of dessert that is only sold in Battambang and is made by a small number of people; nonetheless, it is available to buy at Nat Market and Boeung Chhouk Market. It's difficult to describe the flavor, but it's delicious. It's soft, sweet, and full with coconut paste when you bite into it.
Location: Nat Market and Boeung Chhouk Market
Map: https://goo.gl/maps/379wJpQwyxj5DUE26
7. Purple Potatoes Dessert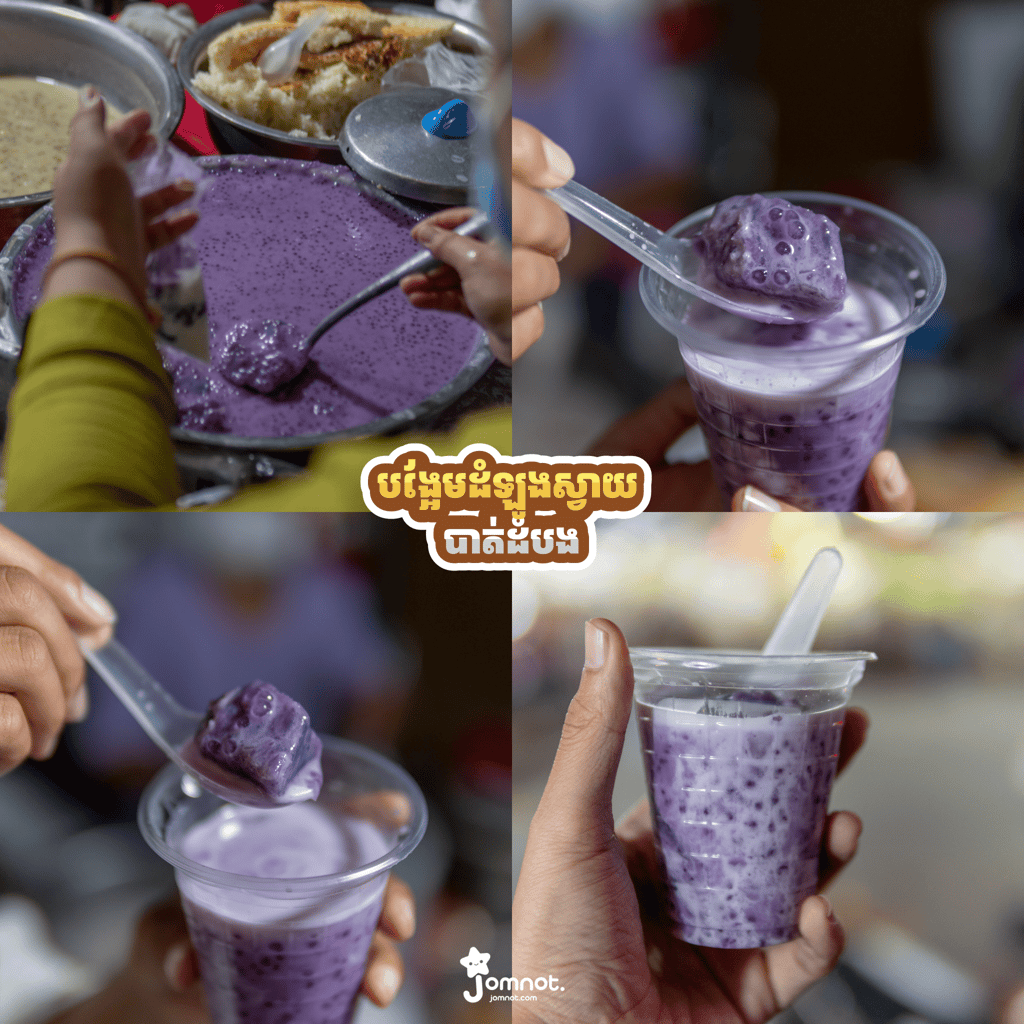 Riding to find delicious places and also came to a dessert stall in the market, he sells a variety of desserts but the most noticeable is the purple potatoes dessert. This is the best dessert so far and its taste so sweet.
Location: https://goo.gl/maps/xZrowyhbMcbA9is38
8. Num Tnaot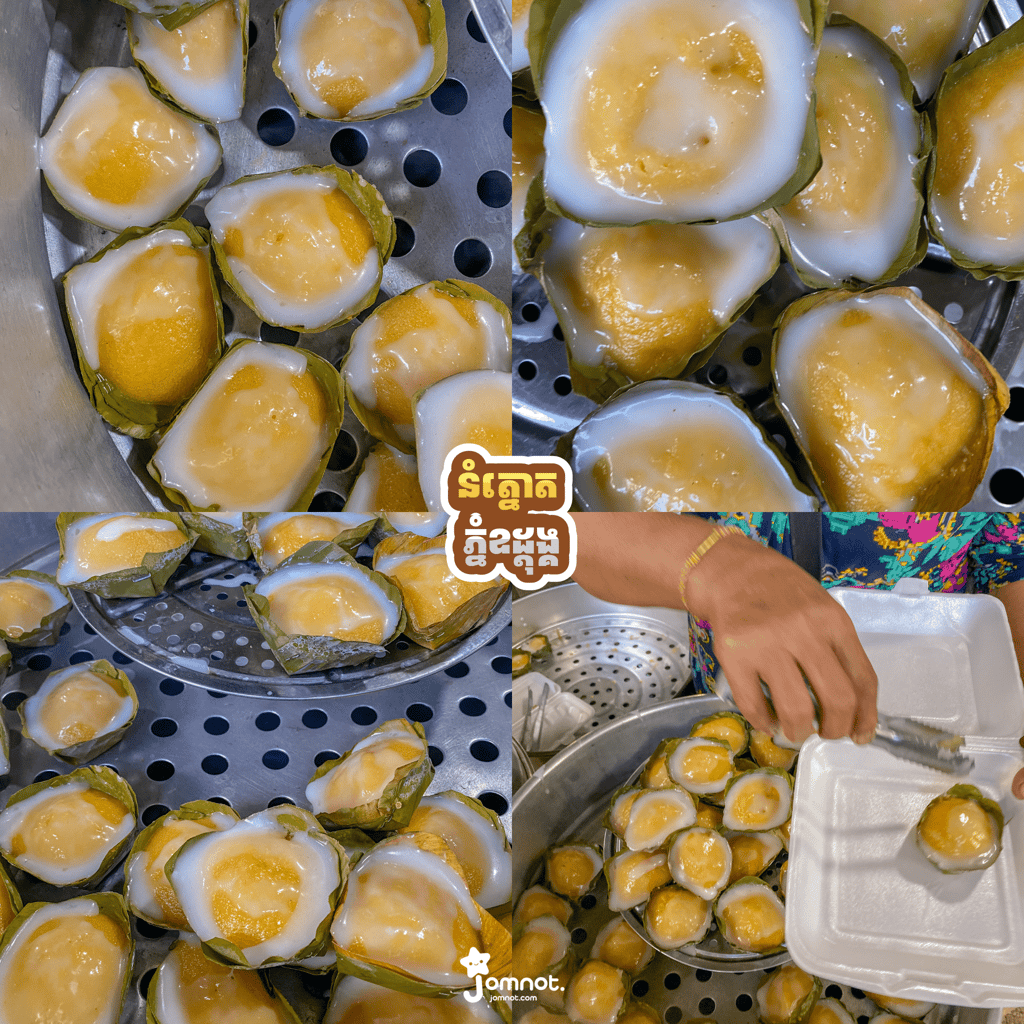 Num Tnaot is a cake made from palm that has a very delicious taste. The meat is soft, not too sweet and not sow. It's so good that you will eat 10 20 cakes alone. Num Tnaot are sold in many places, but everyone should try at Udong mountain.
9. Num Cheung Chrouk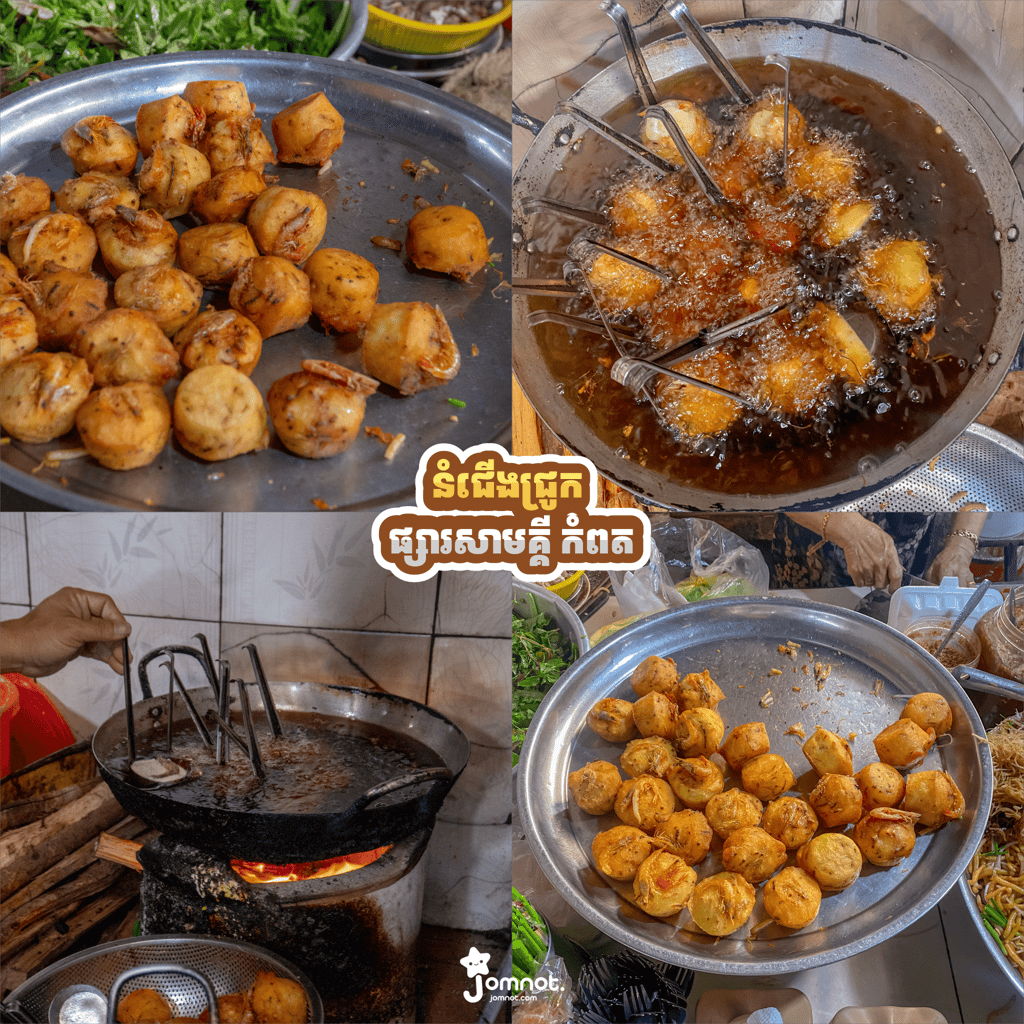 Num Cheung Chrouk is available in Samaki Market and is very delicious.
Location: https://g.page/Phsar?share
10. Num Ansaomchek​ ​Num Bort​ Num Korng​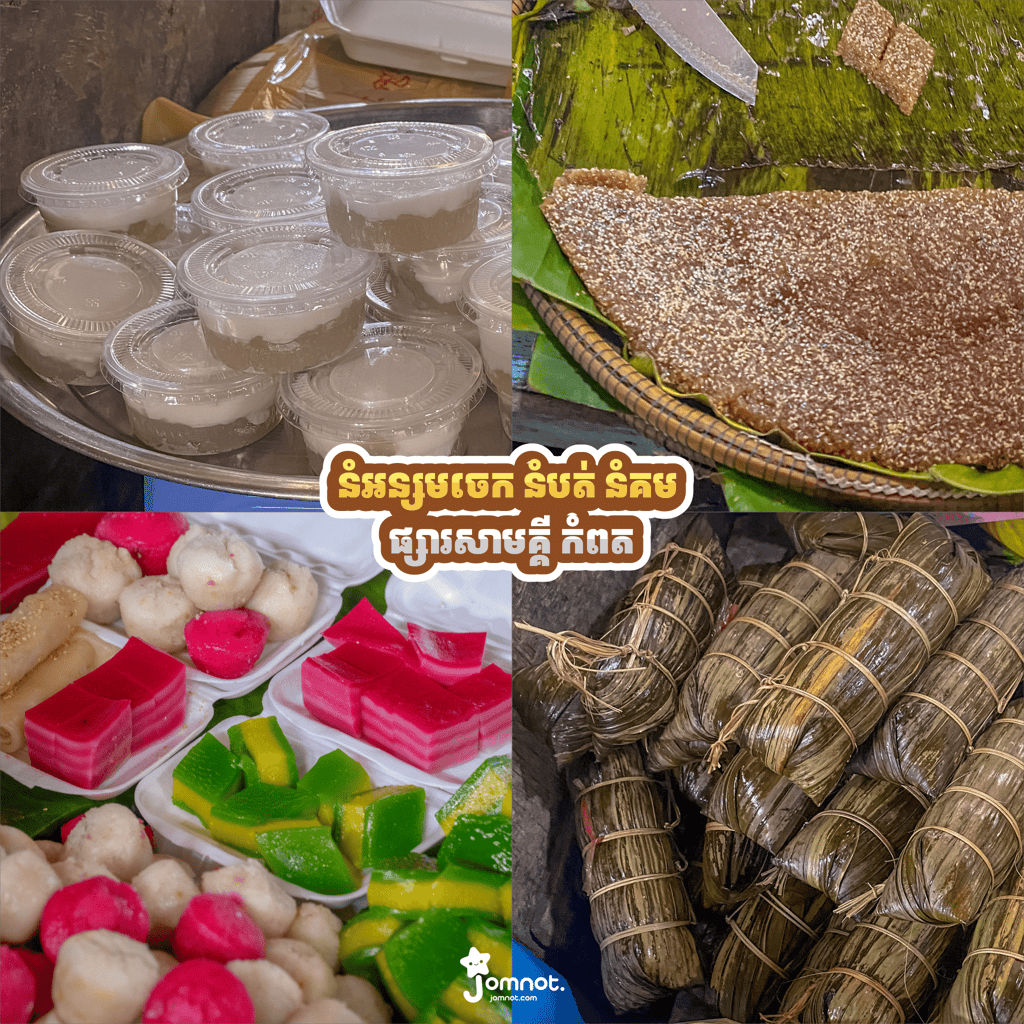 Popular Khmer sweet snack in Samaki market.
Location: https://g.page/Phsar?share