Don't miss out on trying this meat bread in Siem Reap, which is affordable and tasty.
People in Siem Reap clearly know Pu Mab bread very well because his place is very famous.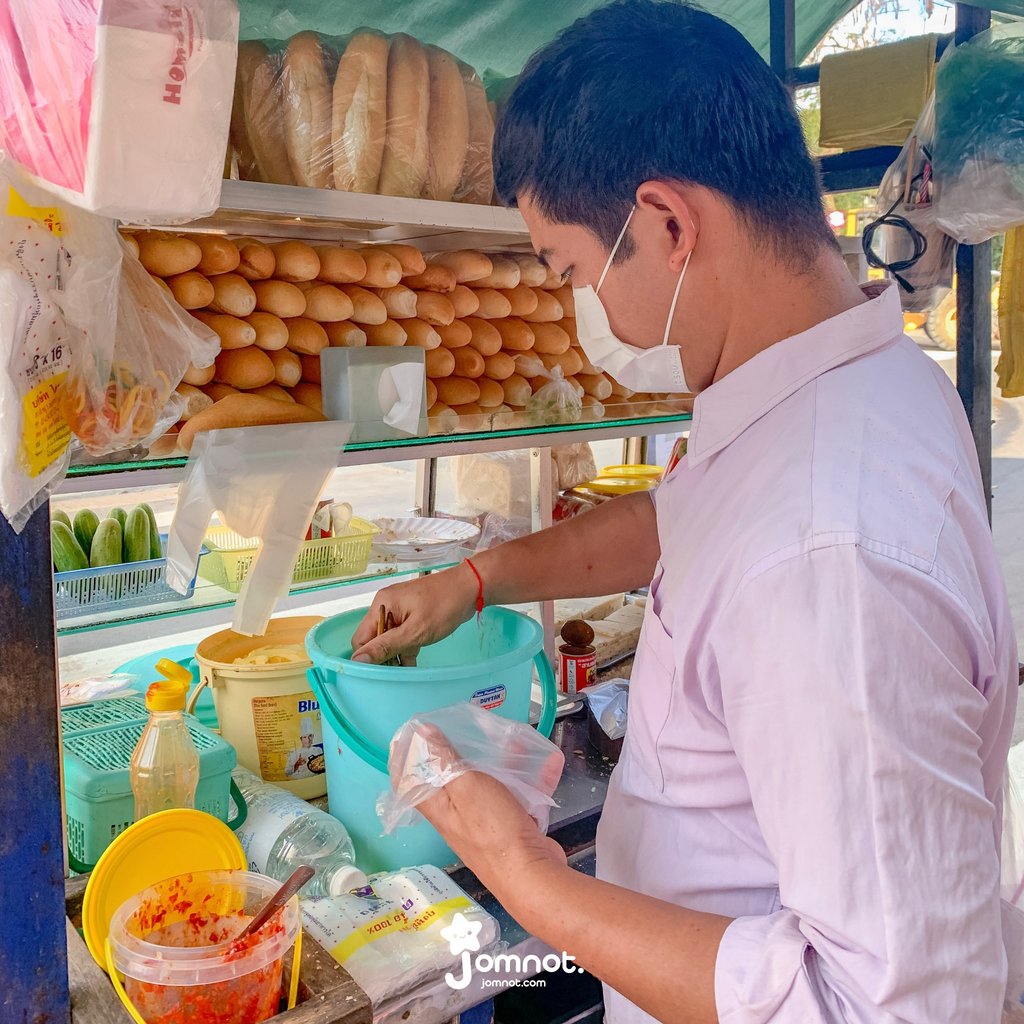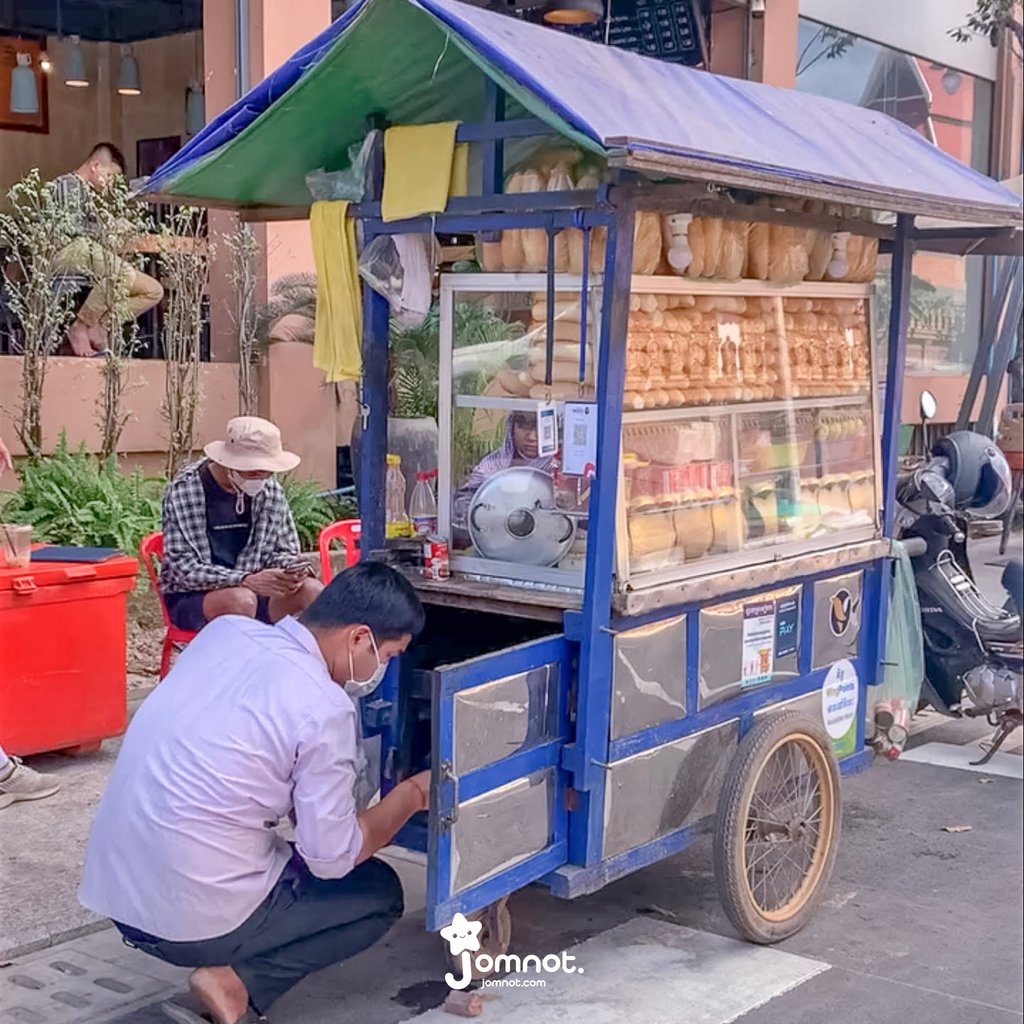 Pu Mab Bread in located in Siem Reap in front of Angkor Trade Center! He has been selling bread carts for more than 10 years, and he sells 200-300 bread a day, because it is delicious to eat and has a lot of meat.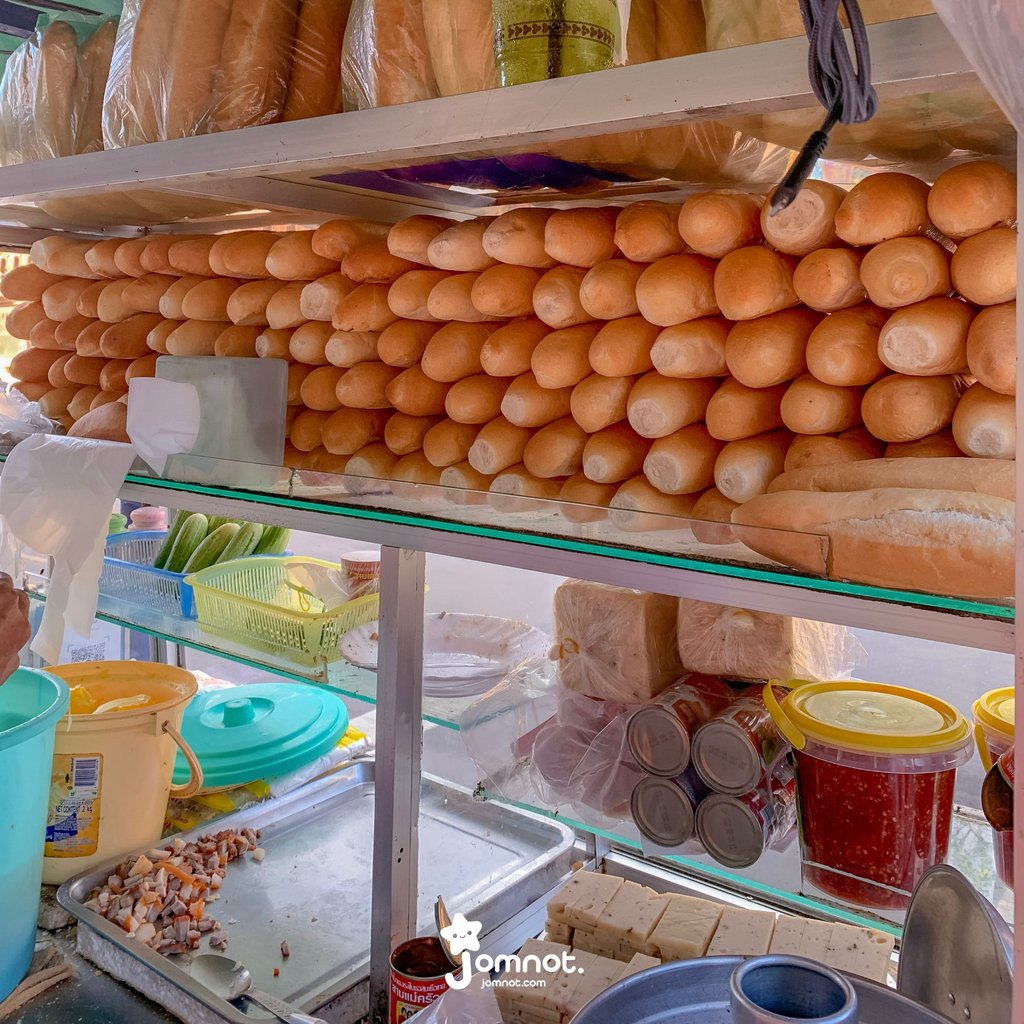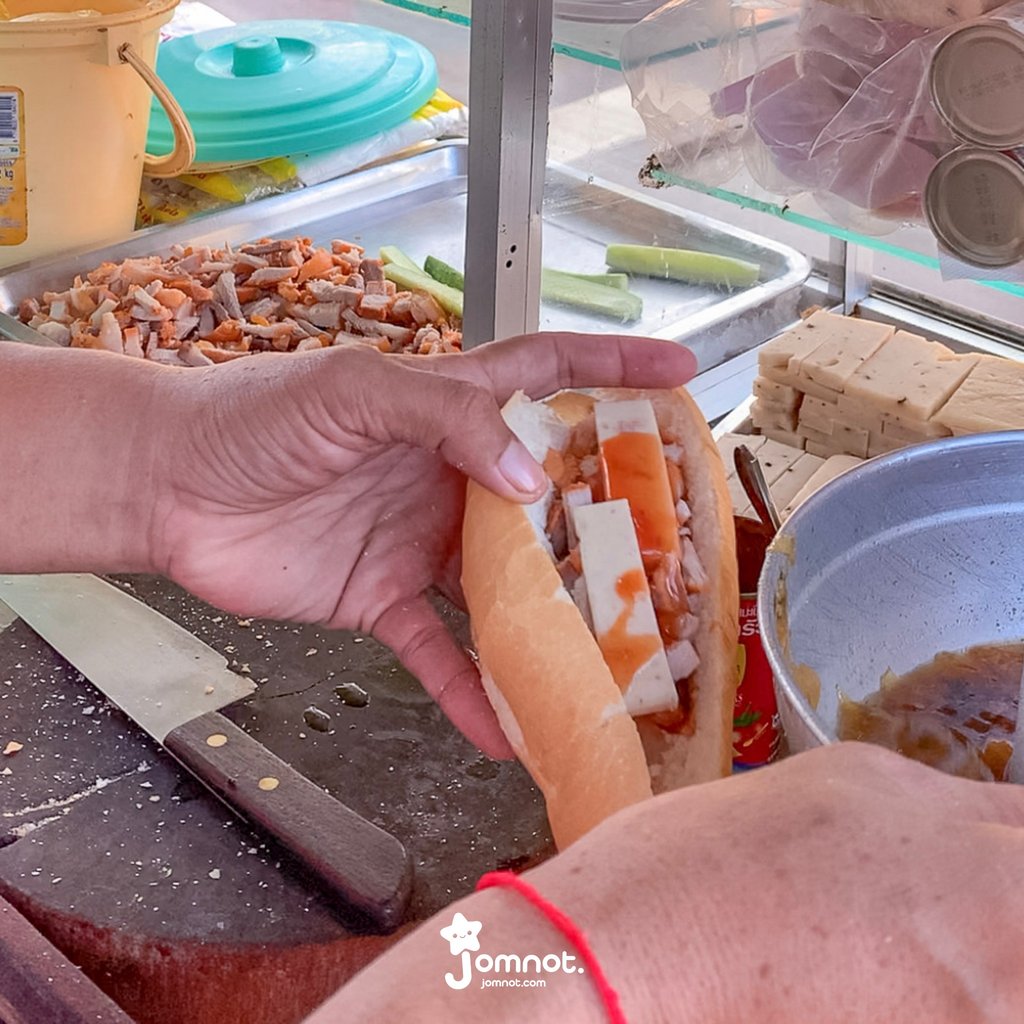 His bread is crispy, the meat is plentiful, and his pickles are fresh and crispy. His bread costs only 2,000 riel, but if you want to add trey khor, you only need another 500 riel, so it'll we 2500 riel only. Want to try something delicious and cheap, when visiting Siem Reap, do not forget Pu Mab bread.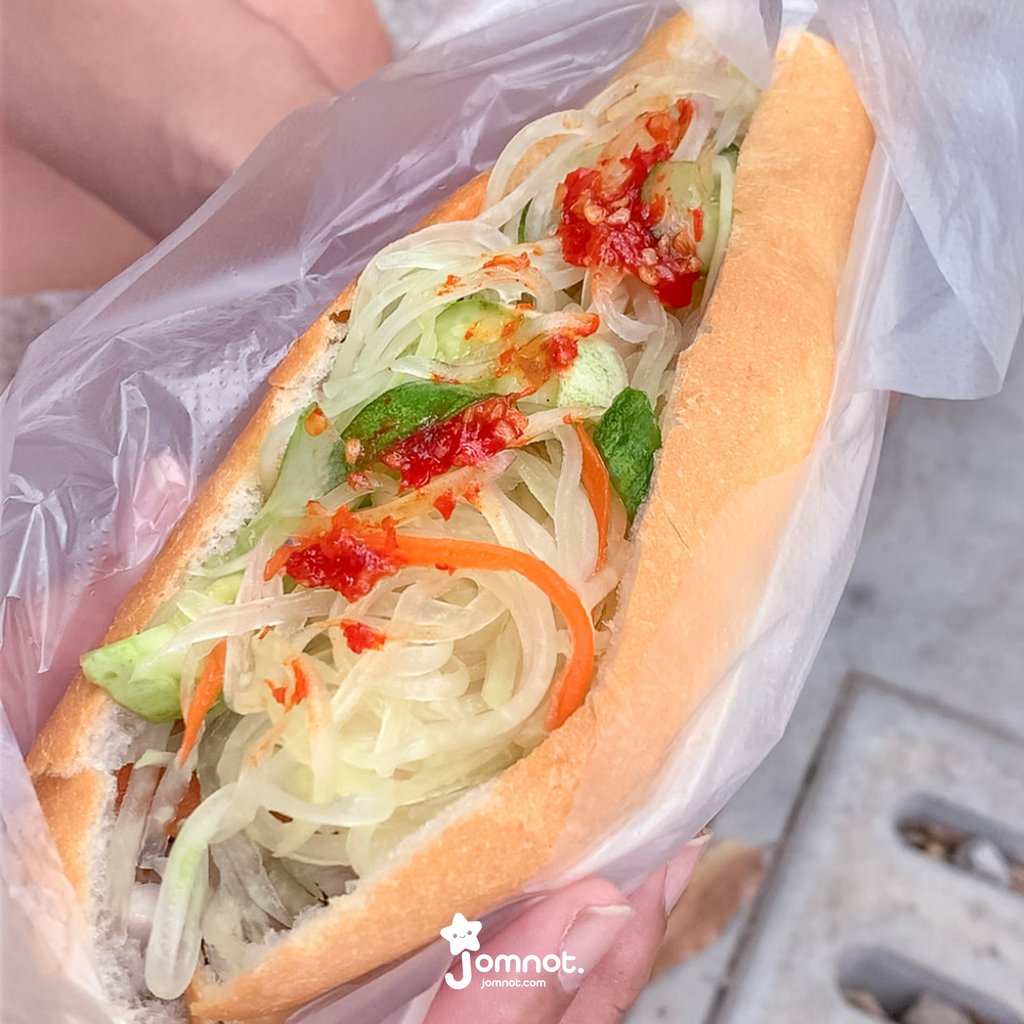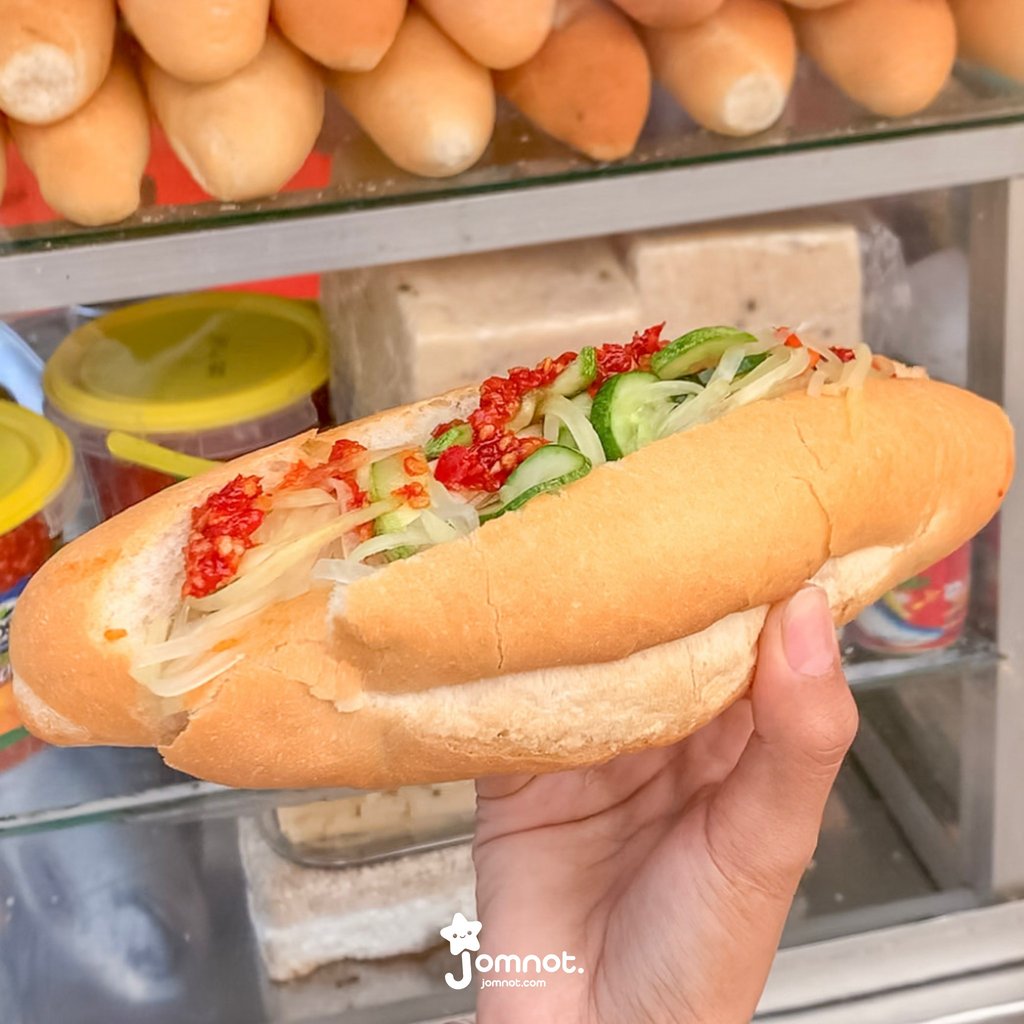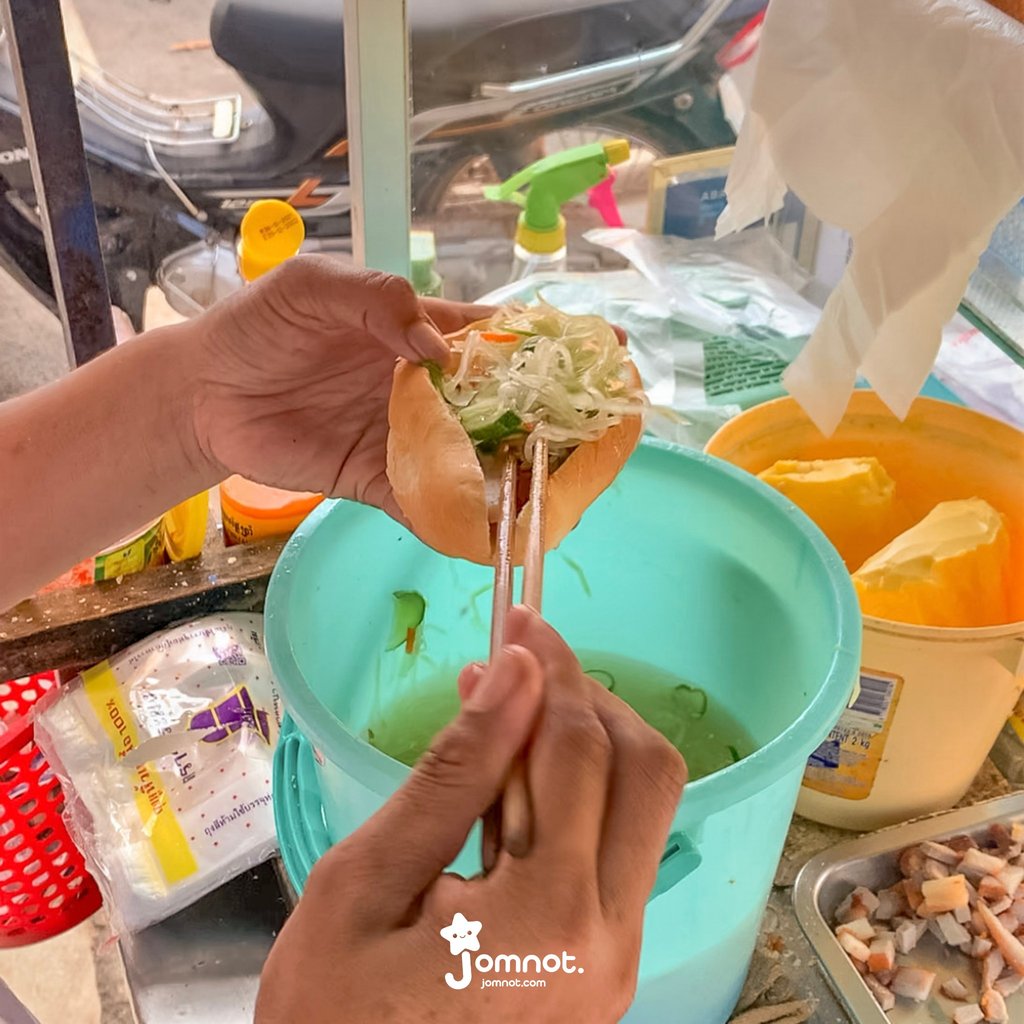 Location: In front of Angkor Trade Center