Speaking of Siem Reap, one recalls the hundreds of ancient Khmer temples that have been built there, but what about Siem Reap in the twenty-first century? This contemporary-day temple is not only a meeting place for restaurants, cafés, and modern photography, but it is also a gathering spot for restaurants, cafes, and modern photography. There are several updates as well. Here are some unique eating establishments that our youthful friends should be aware of:
1. Wild Bar Creative: A French bar with a natural atmosphere in the center of Siem Reap that everyone looks at as they pass by. Wild Bar is a bar that serves cocktails and European cuisine where you can sit on a wooden sofa. They are laid out directly on the green grass with a gentle light mixed with a soft roar. If you want to relax in the evening and want a delicious cocktail, this French bar is an option. For you.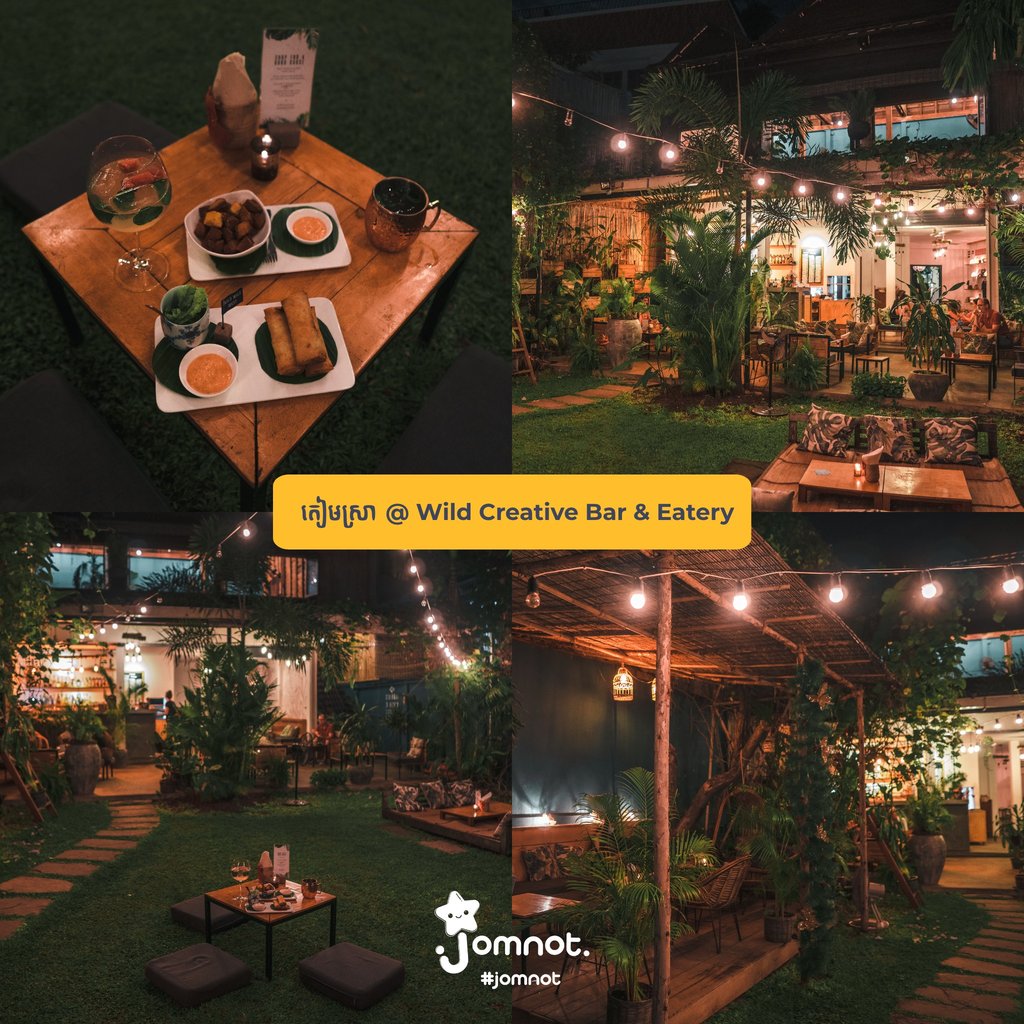 Facebook page: WILD - Creative Bar & Eatery
Map: https://maps.app.goo.gl/ZYzMJDWzL8wYQzf3A
2. The Hut Phum Steng: Do you want to eat on a raft? In Siem Reap, there is a restaurant where they set up a unique dining venue by setting the table on a raft. Then they dragged the raft to the middle of the river so that the diners could feel different, happy and refreshed, naturally green beyond the normal diet. The Hut is the only restaurant serving Khmer food that can provide customers with this one-of-a-kind experience.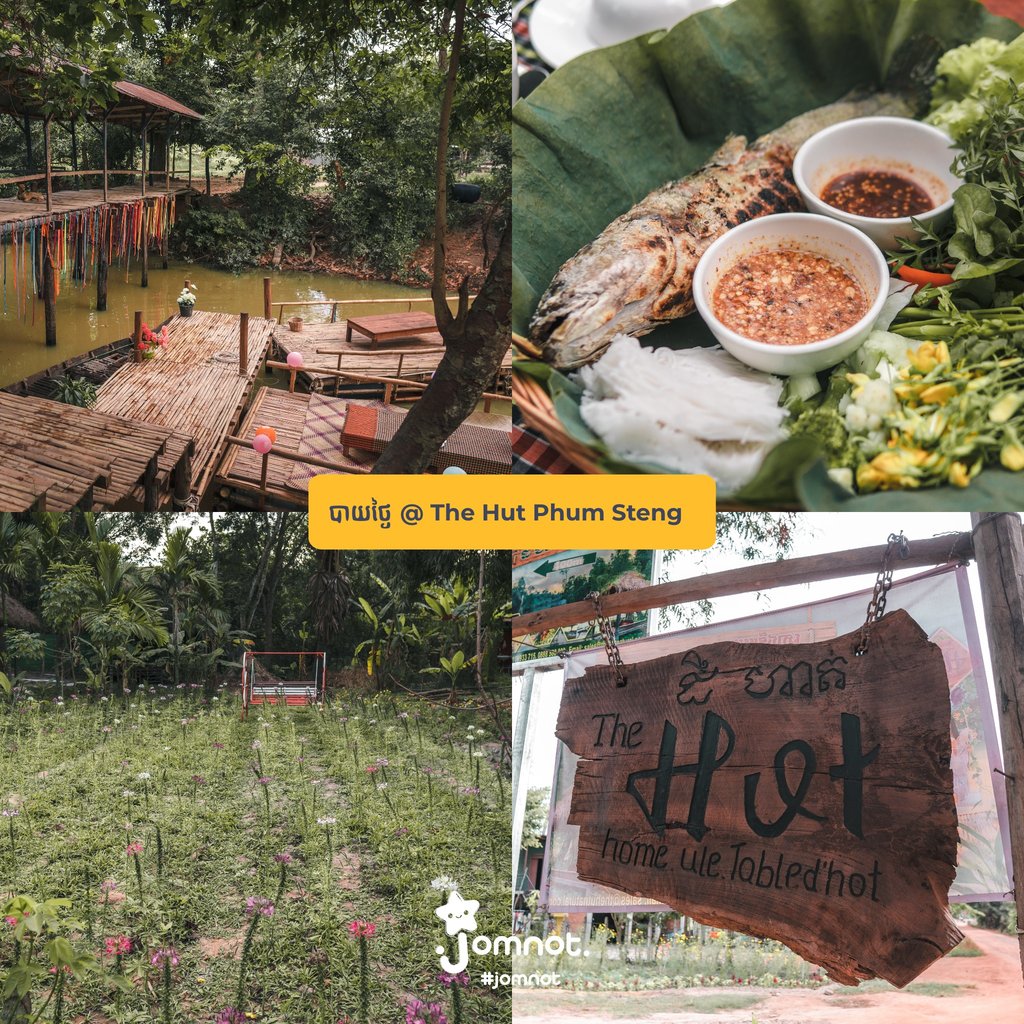 Facebook page: ដឹ ហាត់ ភូមិស្ទឹង The Hut Phum Steng
Map: https://maps.app.goo.gl/MDzZACZvjjDGw9qB9
3. The Secret Dog: This is a dog-friendly café. This café has a lot of Corgi dogs running around, which makes it seem extremely charming. These dogs have a voracious appetite. With actual guests, all of these Corgis are kind and loving, and everyone comes to hug and kiss them all the time. Some people even neglected to order coffee.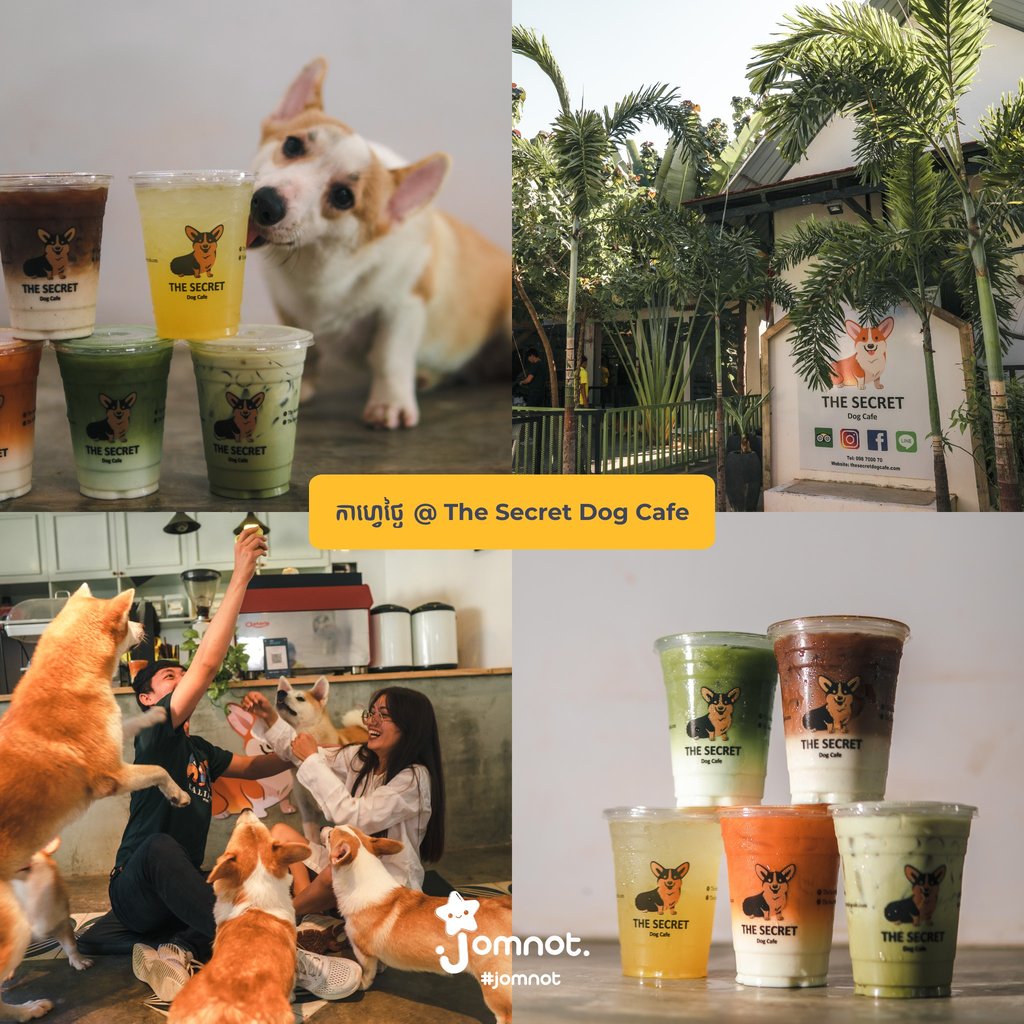 Facebook page: The Secret Dog Cafe
Map: https://maps.app.goo.gl/hZ1WMYfj6cM2CQHa9
4. The Little red fox: Want to drink delicious coffee and take photos in beautiful places, you can visit The Little Red fox cafe. The decor of the shop and the taste of the coffee and the food there really do not disappoint you. So, if you are hungry and do not know what to eat, little red fox cafe is always waiting to welcome you.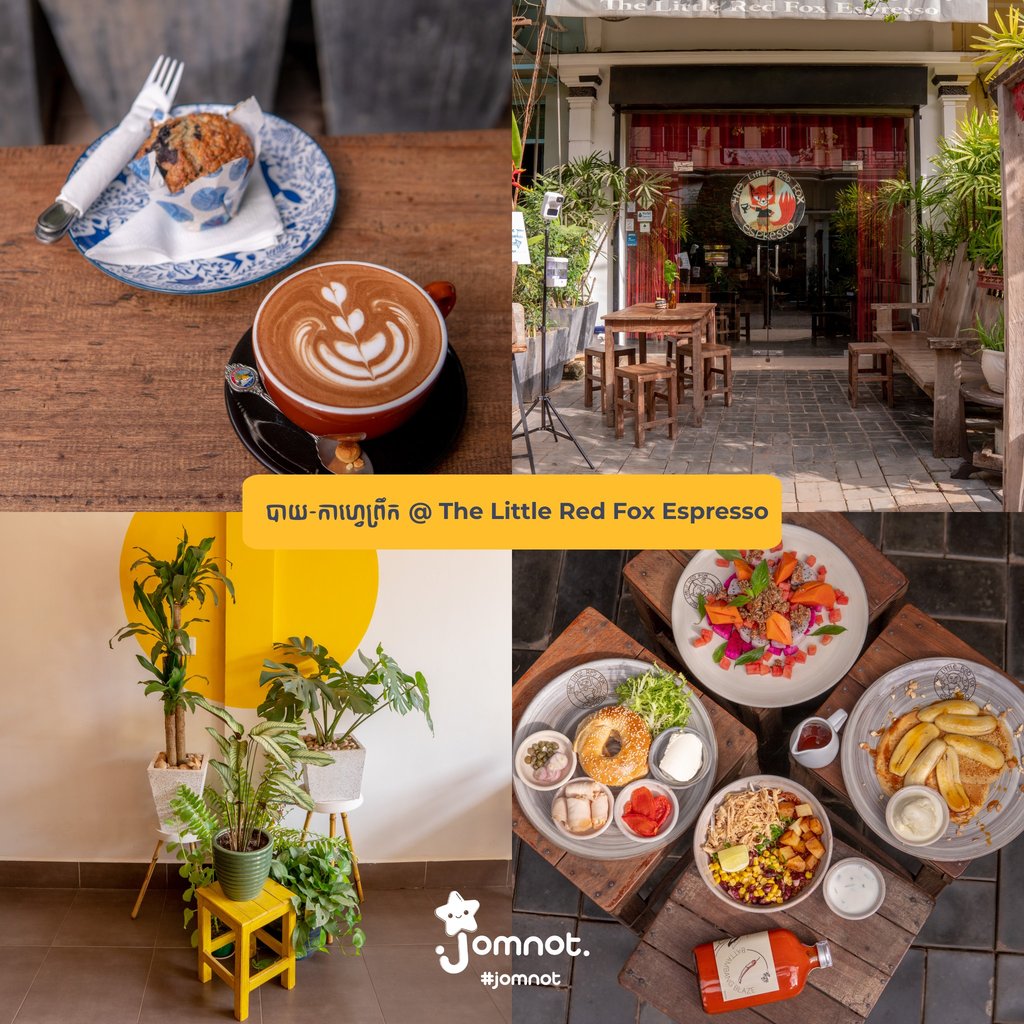 Facebook page: The Little Red Fox Espresso
Map: https://maps.app.goo.gl/QU4o992eMgAUqxGn6
5. Lum Orng: If you're visiting Siem Reap with your family, Lum Orng Khmer Restaurant is a great place to take your parents and siblings for lunch. Your family may eat excellent food and you can relax in a setting decorated in Khmer style and offering Khmer cuisine. While you're there, you can also snap photographs.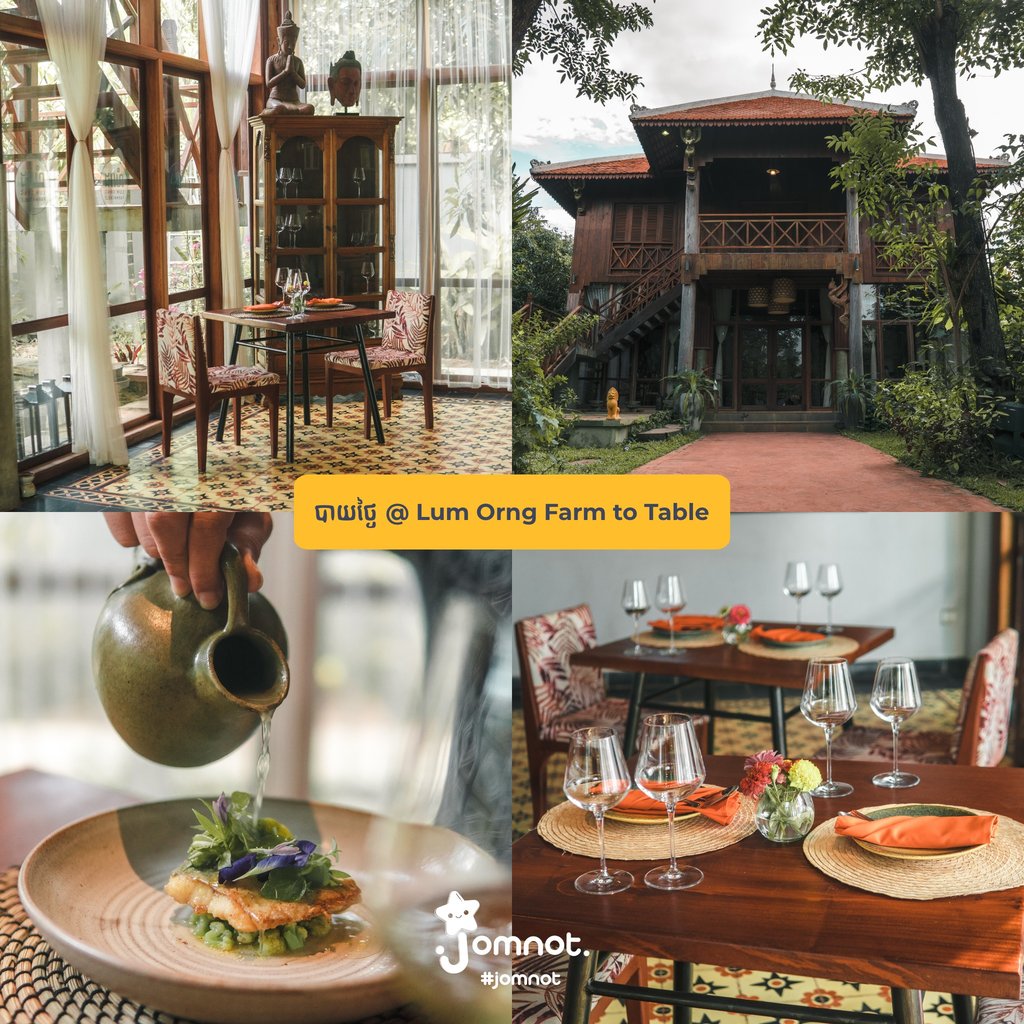 Facebook page: LUM ORNG Farm to Table
Map: https://maps.app.goo.gl/bRRjyCnxR3Ab8uSb8
6. The Bean Embassy: This popular cafe on social media, Facebook and Instagram is a photography destination for photography enthusiasts. The decoration and layout of the shop is the place that makes each of your photos the most attractive, while the taste of coffee is also not inferior to the beauty of the shop and the staff there.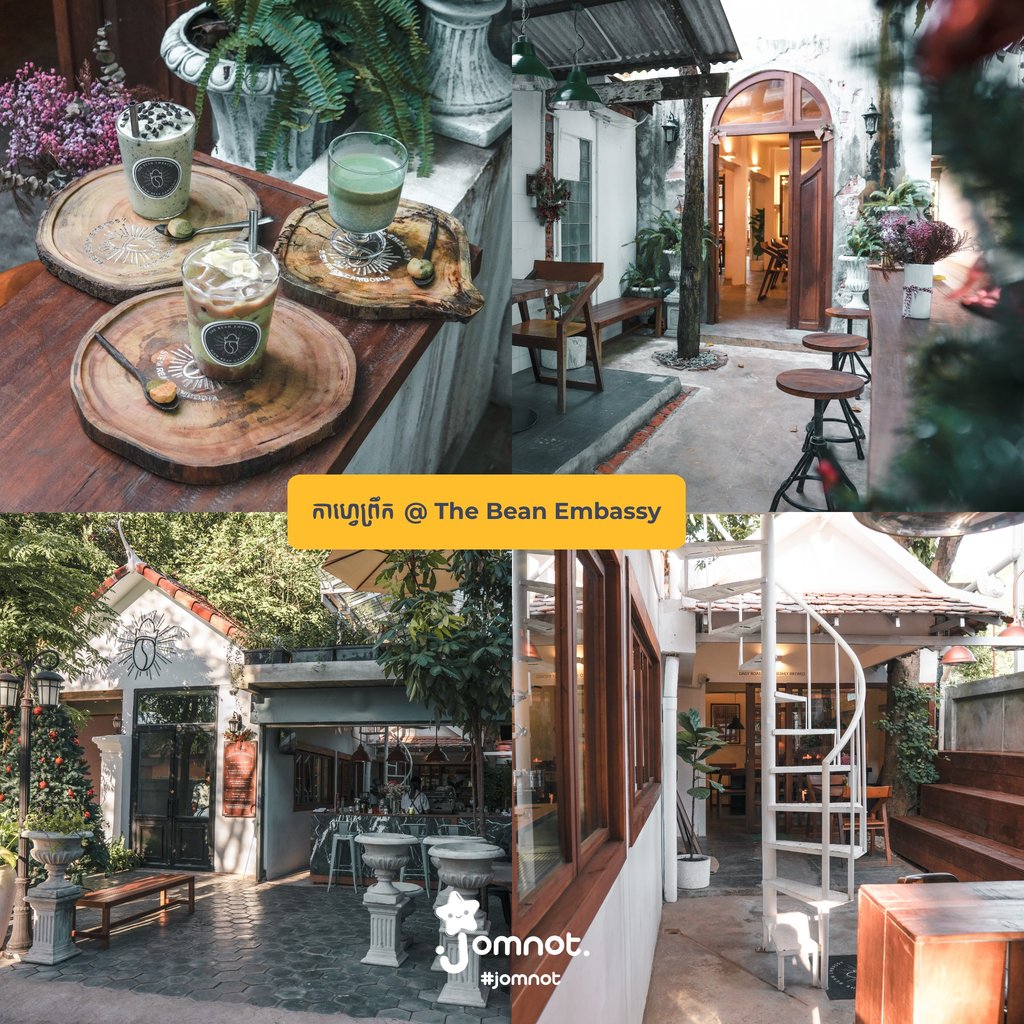 Facebook page: ស្ថានទូត/ The Bean Embassy
Map: https://maps.app.goo.gl/UHfzfAAhtfTFngwGA
7. Phum Preah Dak: Even though we took photographs at the city's gorgeous stores, don't forget to try some of the local cuisines. It is well-known in Preah Dak village for creating wonderful noodles, and only Preah Dak village has three different colored noodles.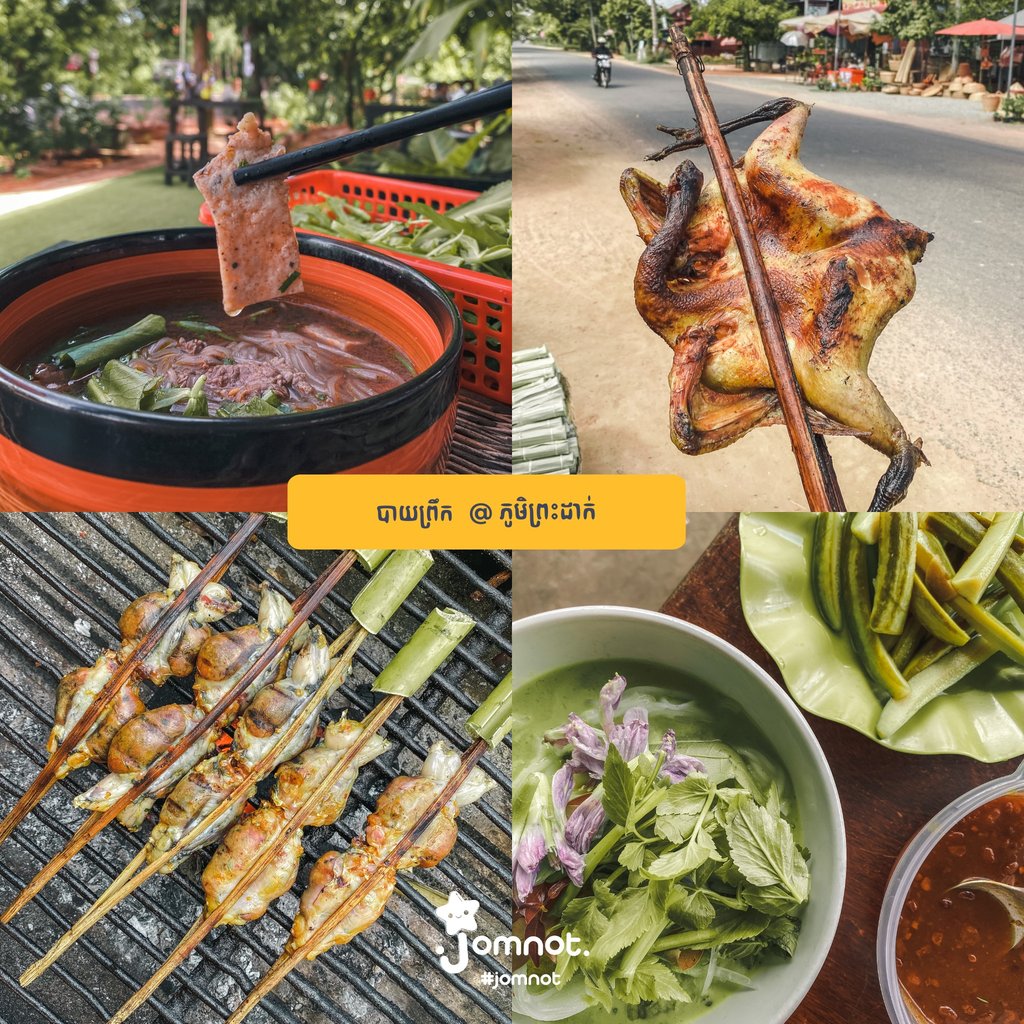 Location: Preah Dak village
Map: https://goo.gl/maps/pVmdVo3M4uZ1JyHa9
8. Temple Sky Lounge: It is said that they go to Siem Reap during the day to see the temple and Apsara statues. At night they visit Pub Street. Temple Sky Lounge is one of the finest bars on the Pub Street block. The special features of this bar are, firstly, it is on the roof, secondly, the attractive decoration, thirdly, the music Beautiful, fourth and there are many delicious dishes as well.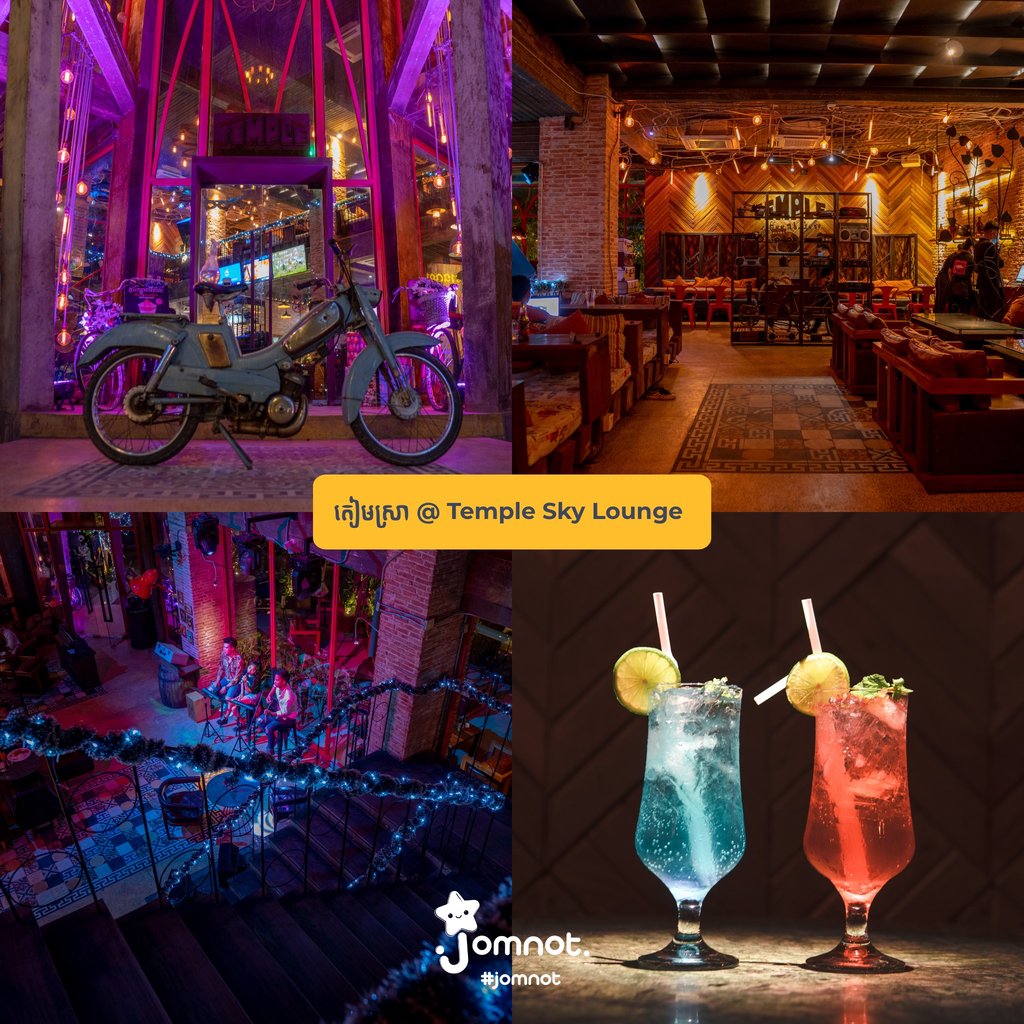 Facebook page: Temple Coffee, Bakery n Pool Sky Lounge Siem Reap
Map: https://maps.app.goo.gl/Sh7bynmxLHf4ggz27
9. Dialogue Café: A small but very attractive cafe Dialogue Café is designed in a classic, contemporary style and is famous for its delicious coffee from the owner. A former winner of a coffee brewing competition. The cafe is clean and fresh and the taste of the coffee is delicious, making the Coffee Dialogue on the list of places to go for teenagers from Phnom Penh.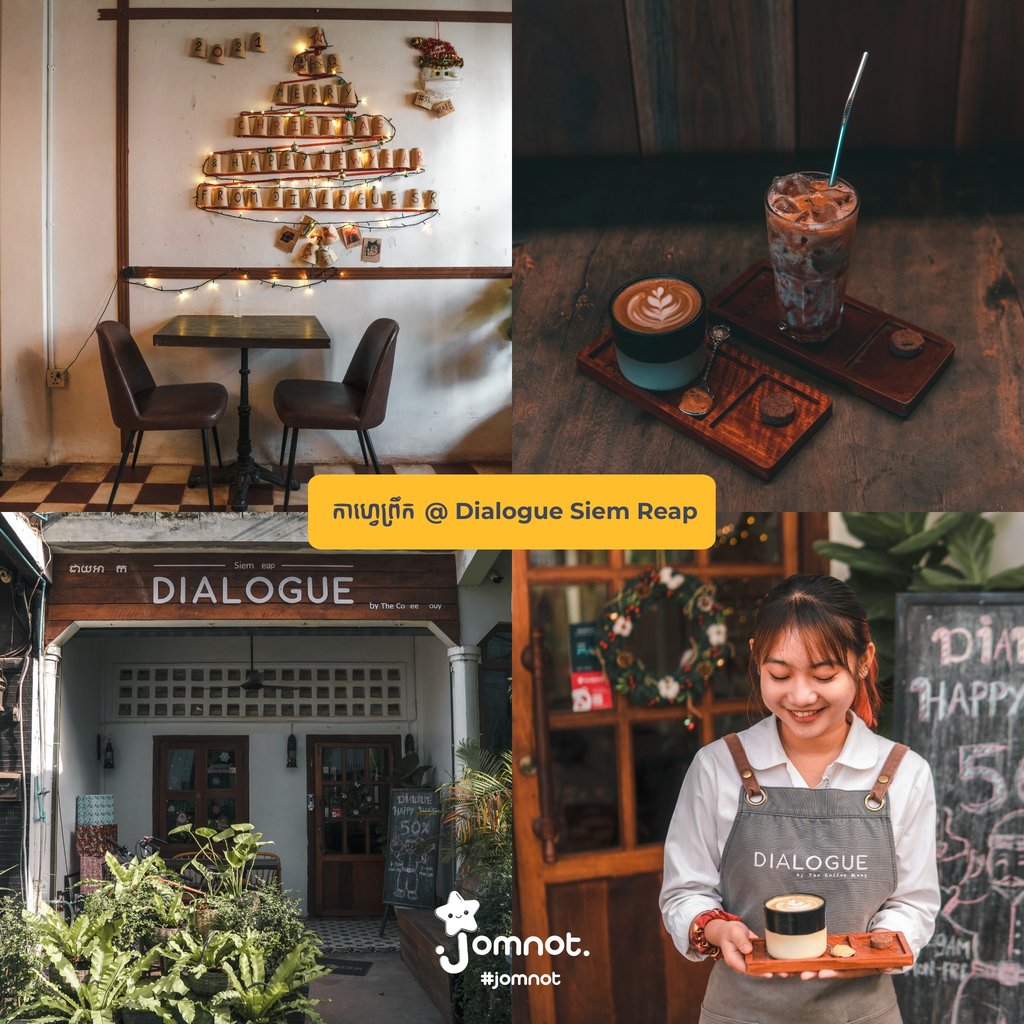 Facebook page: Dialogue Siem Reap
Map: https://maps.app.goo.gl/53N8et4TVHzrLiZV7

10. The One by T: The decoration of the shop is very important for each tavern, such as The One by T is a tavern with a decoration. Beautiful, unique, vintage style, taking ideas according to the 1960 era. So when guests come to drink at the one by T, they feel like they are back in the '60s.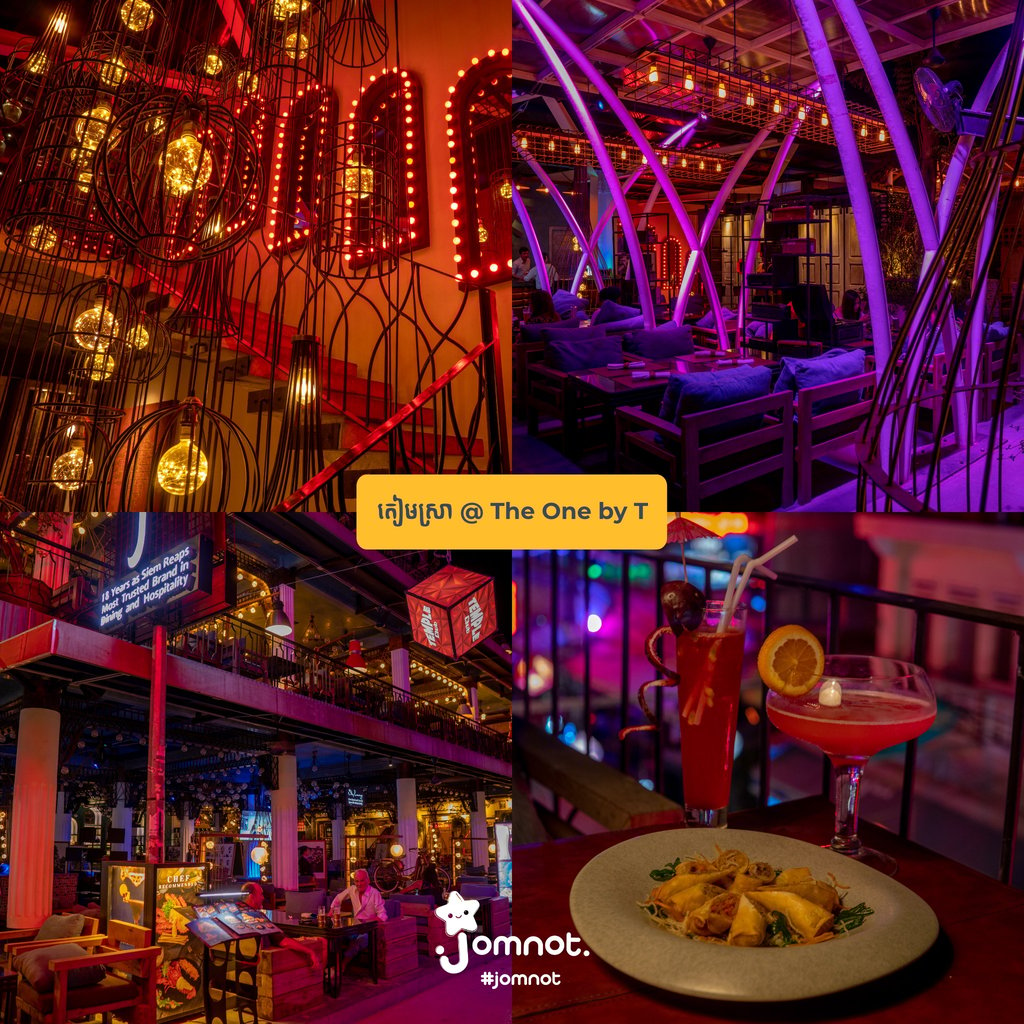 Facebook page: The One by T - Pub Street - Siem Reap
Map: https://maps.app.goo.gl/Hih4M7HzMp1KfvCfA