There is a lot of good food around the Chinese school in Battambang province, including breakfast, dinner, and dessert, and many more.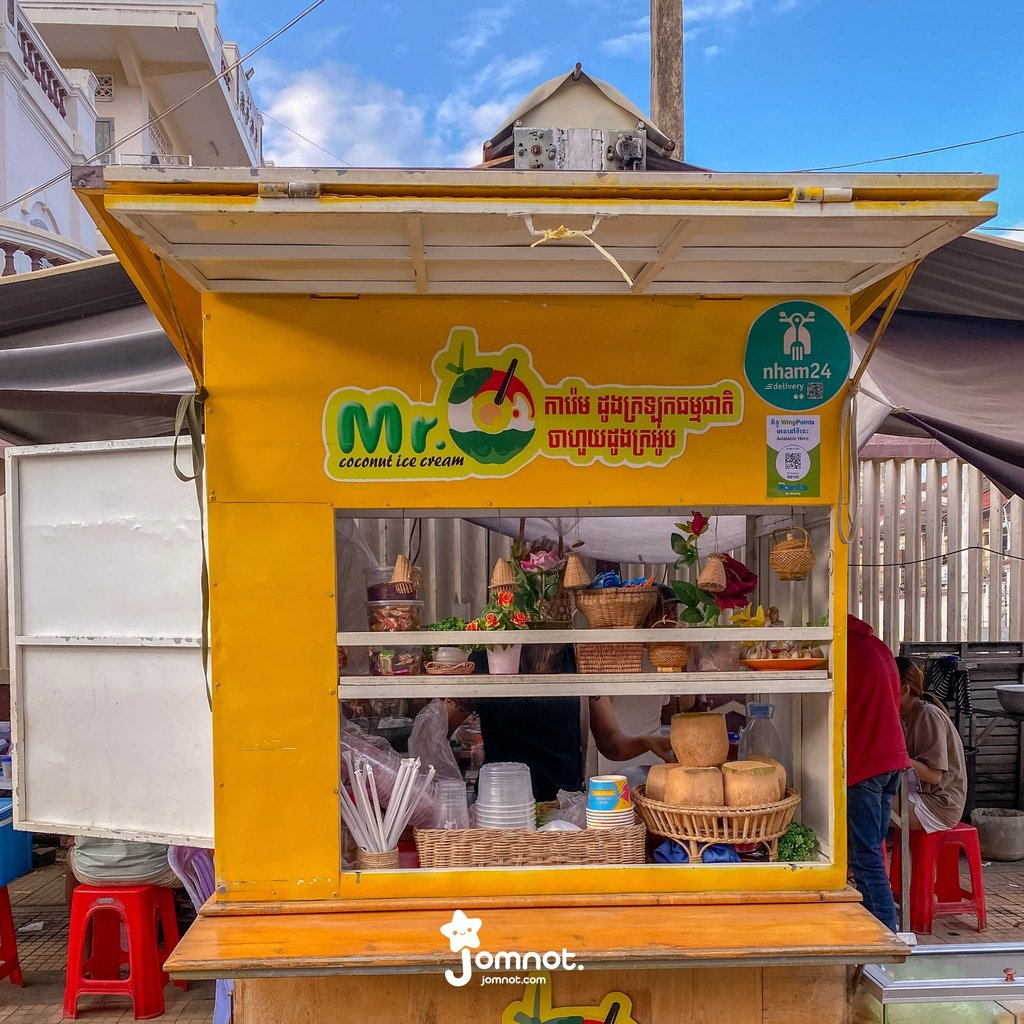 Let's take a look at this coconut ice cream, shall we? Coconut ice cream is really tasty, sweet, and it contains a fresh peanut. This place has been on sale for 7 years and i think most of us know about her place. If you haven't tried the ice cream yet, make sure to try when visit battambong next time.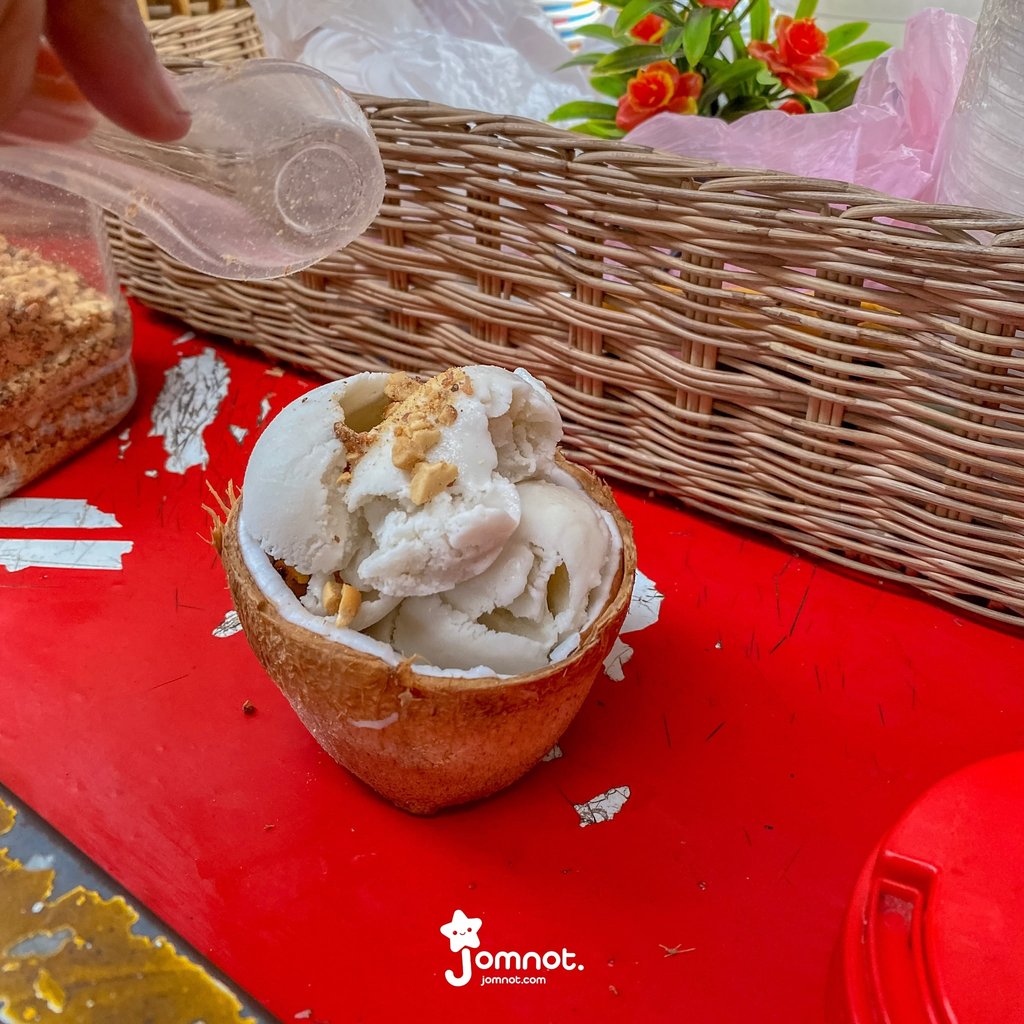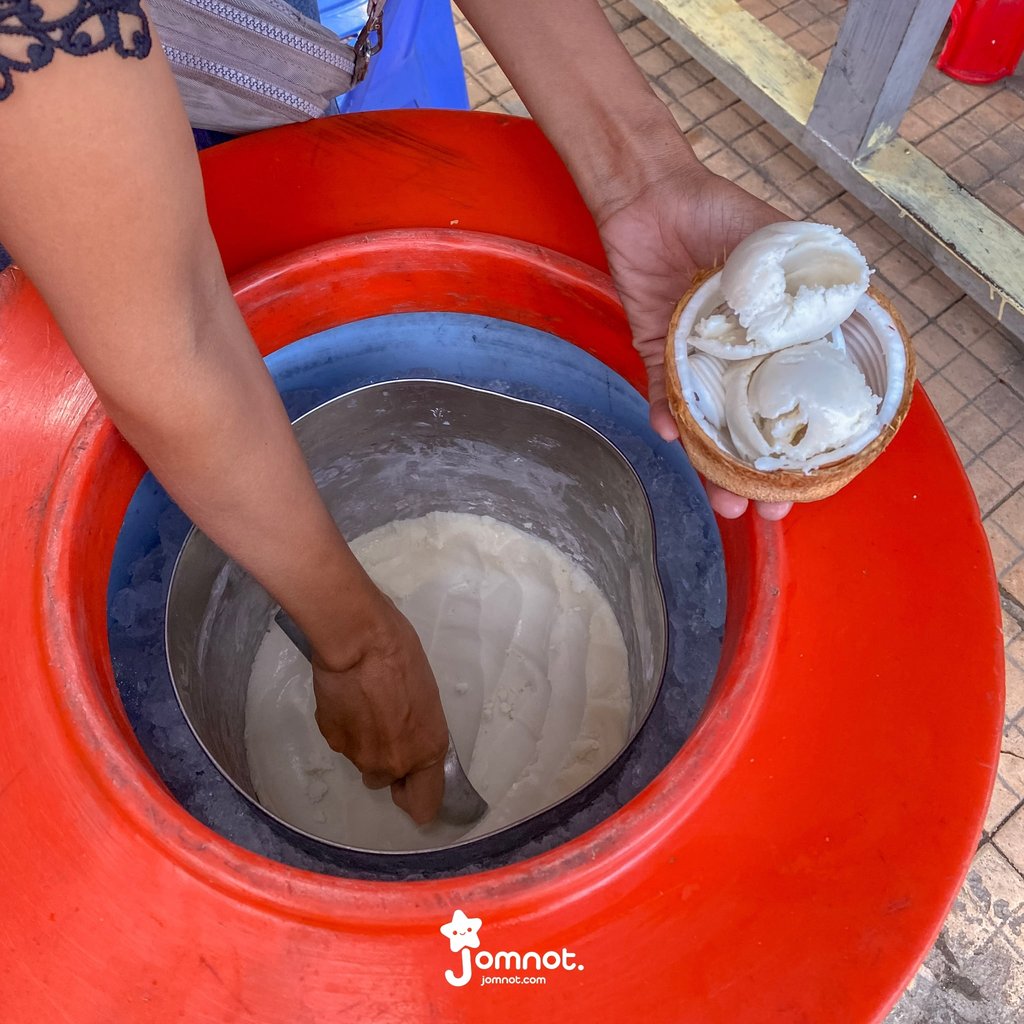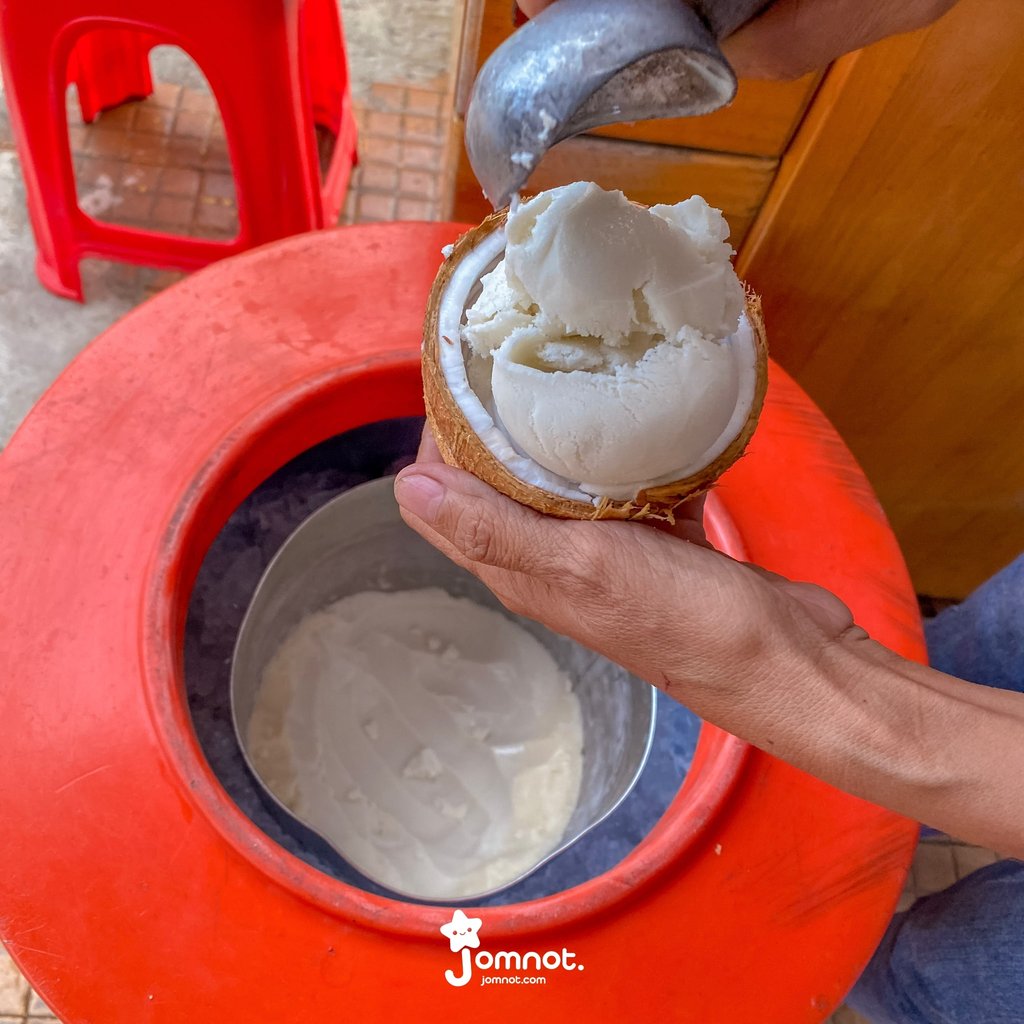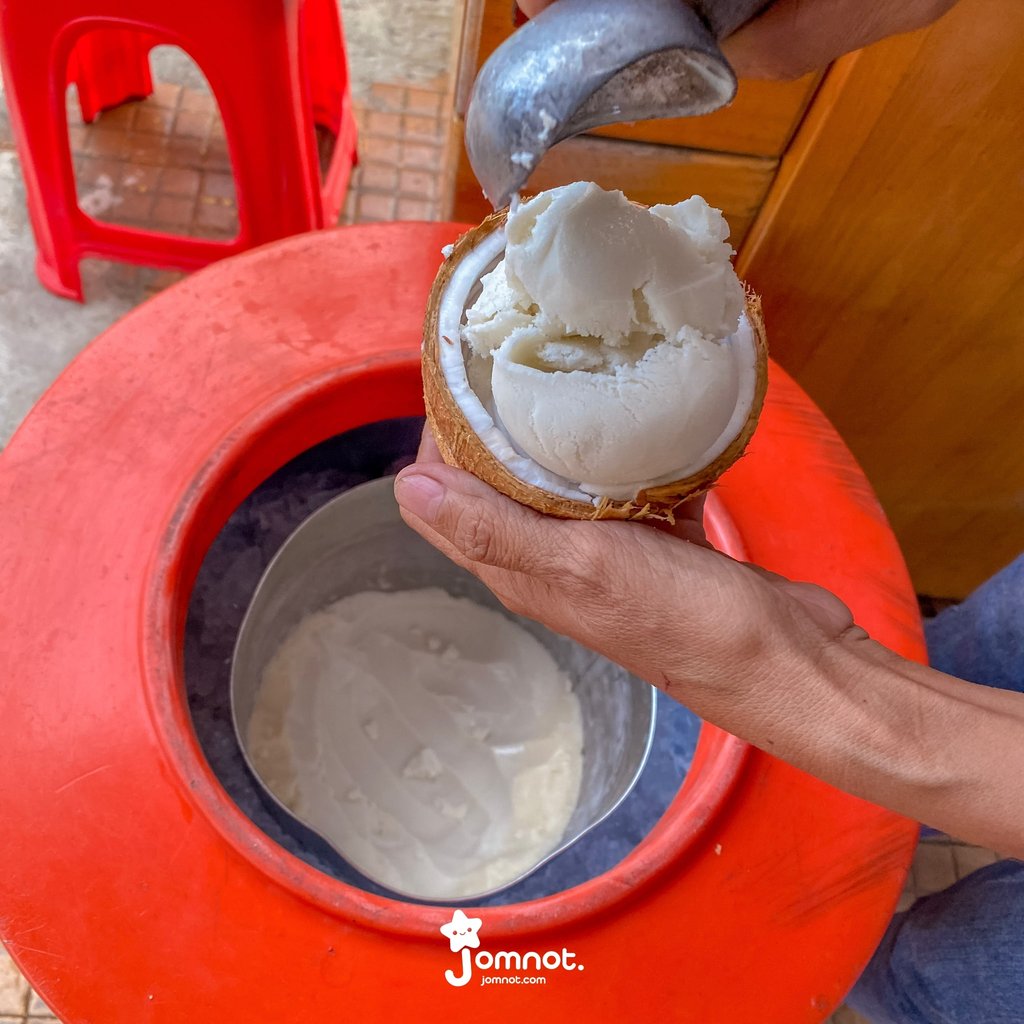 Opening hours: 1:00 PM - 8:00 PM
Location: https://goo.gl/maps/BWmkKP1MUxuWANoz5e.