Day by day new coffee shop starts rasing with new designs and flavors, The important is the idea of ​​decorating or design, because if the decoration is beautiful, it will inspire the customer to come to their cafe.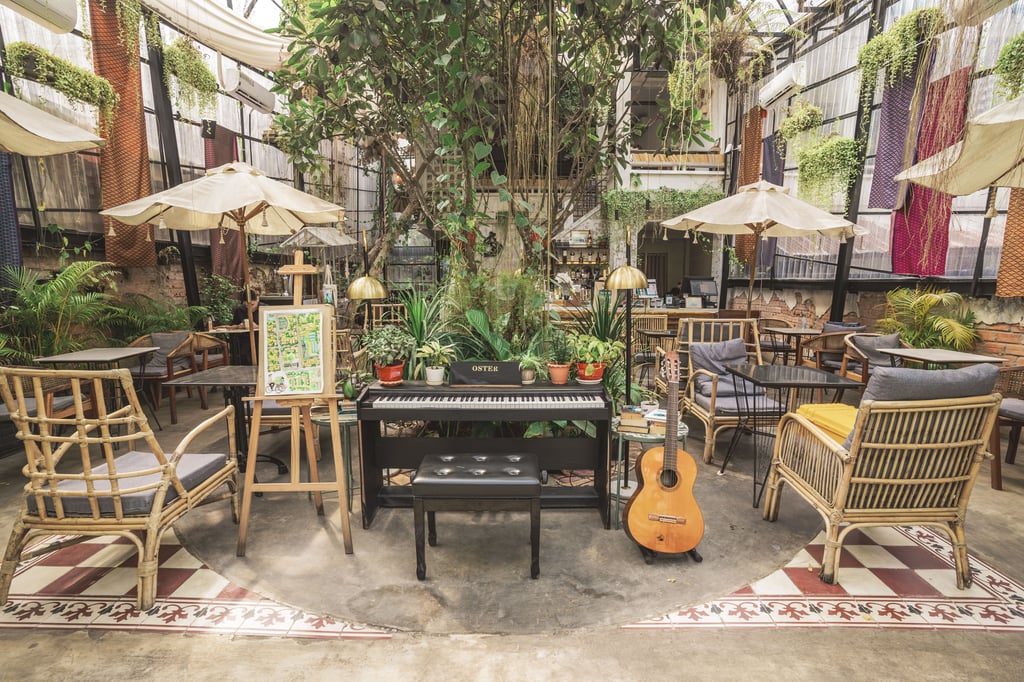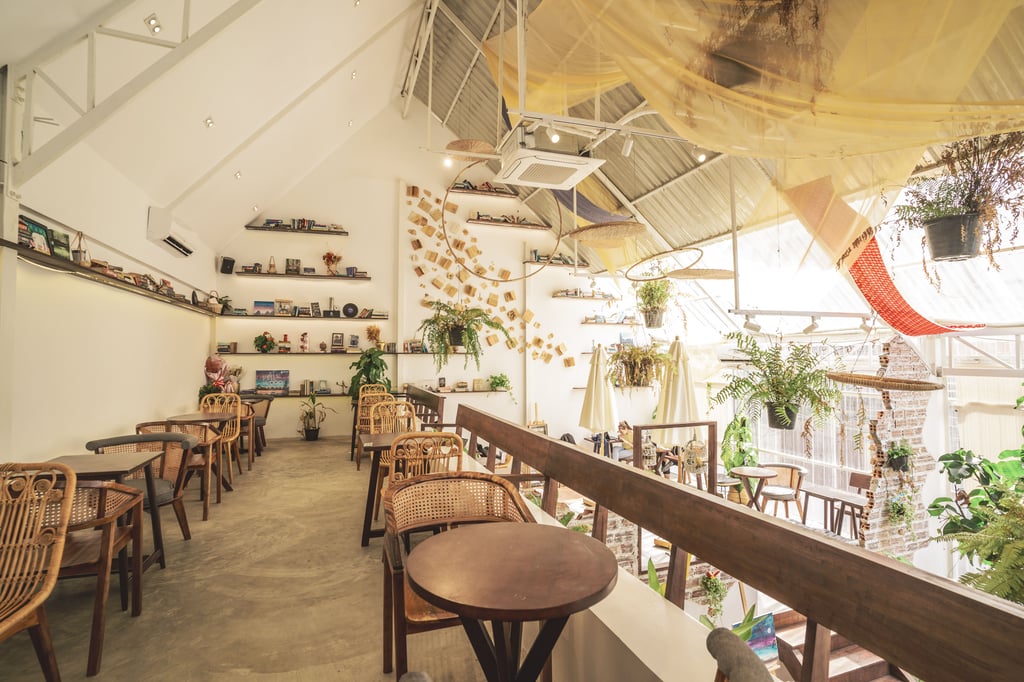 When it comes to design, most photographers are familiar with Pleng Chan. Pleng Chan is not only beautifully decorated, but the taste of the drinks is not bad either.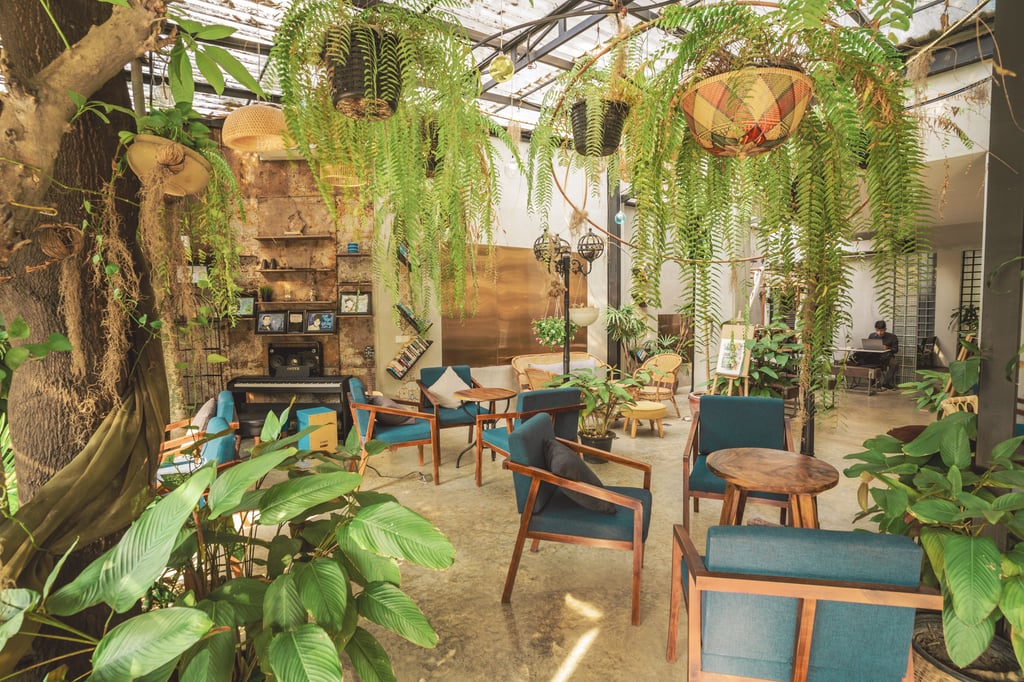 Pleng Chan is a cafe that is like a paradise under the sky, with a unique design that incorporates the art of many innovations, such as ancient houses, green plants, art, book, the use of traditional Khmer tools made of rattan, bamboo, etc. to promote the use of Khmer style.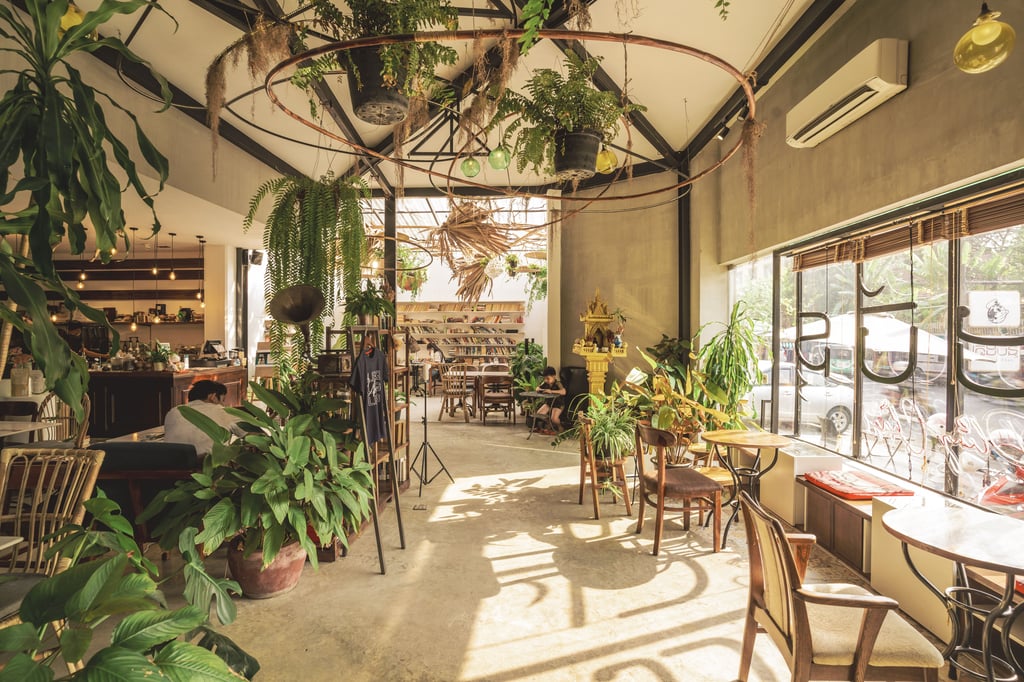 Pleng Chan's branches always have books available for customers to read for entertainment. There's no need to travel far; simply sitting down to sip coffee with family, friends, or partners can refresh you with a variety of delicious drinks to help us in getting stuff done quickly. At Pleng Chan, there are not only drinks but also breakfast lunch, dinner, and also a lot of foods that come in big sizes. In short, Pleng Chan has everything, including drinks, unique food, delicious food, and a lot of photography spots.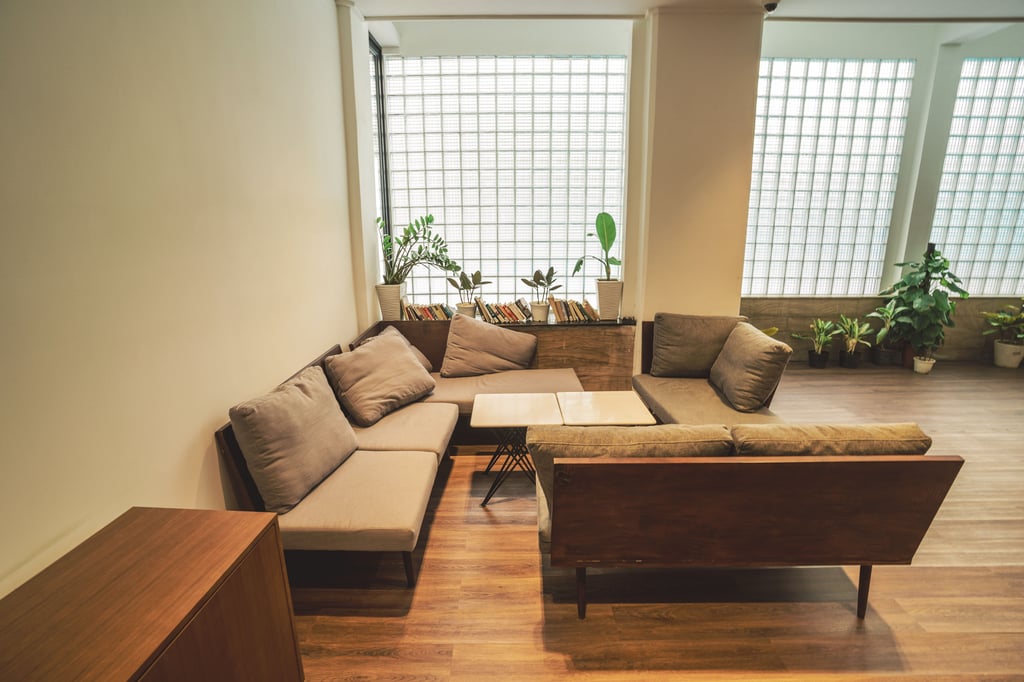 But what is missing is that all of you. You do not have to catch the moon in the sky, come and catch the moon at Pleng Chan. There are 3 branches of Phleng Chan, or you can come and build at Phleng Chan. Phleng Chan has 3 branches: Boeung Keng Korng Branch Toul Tom Poung and Norodom Branch.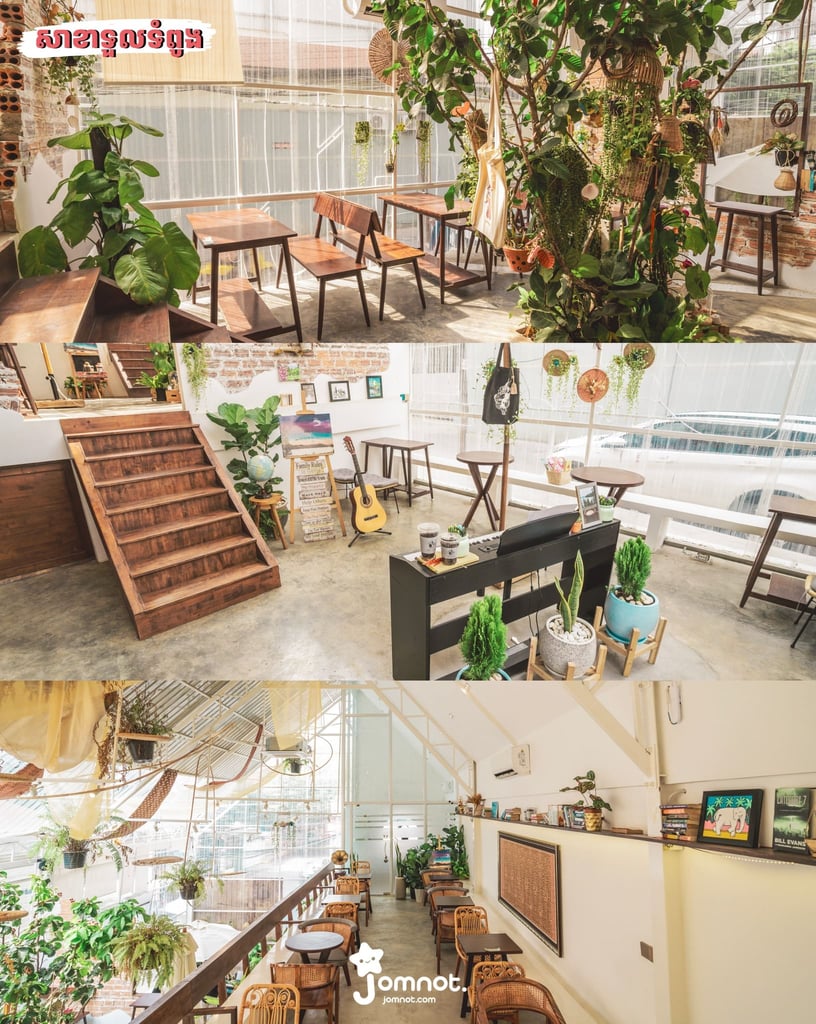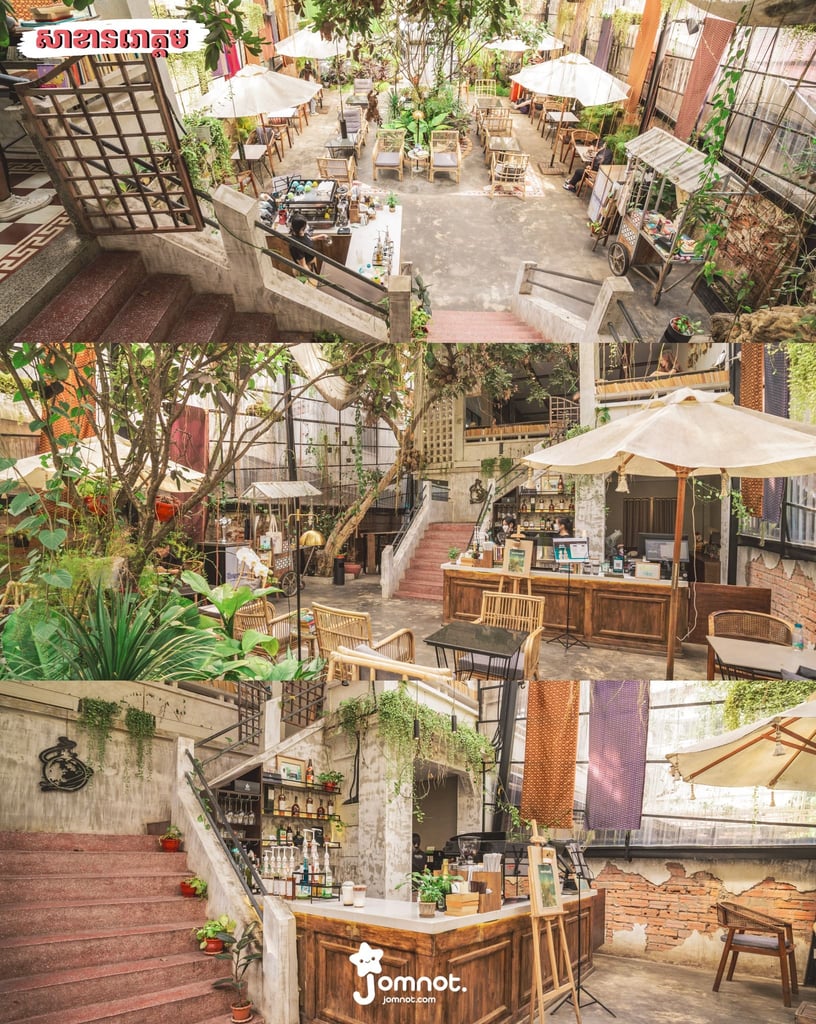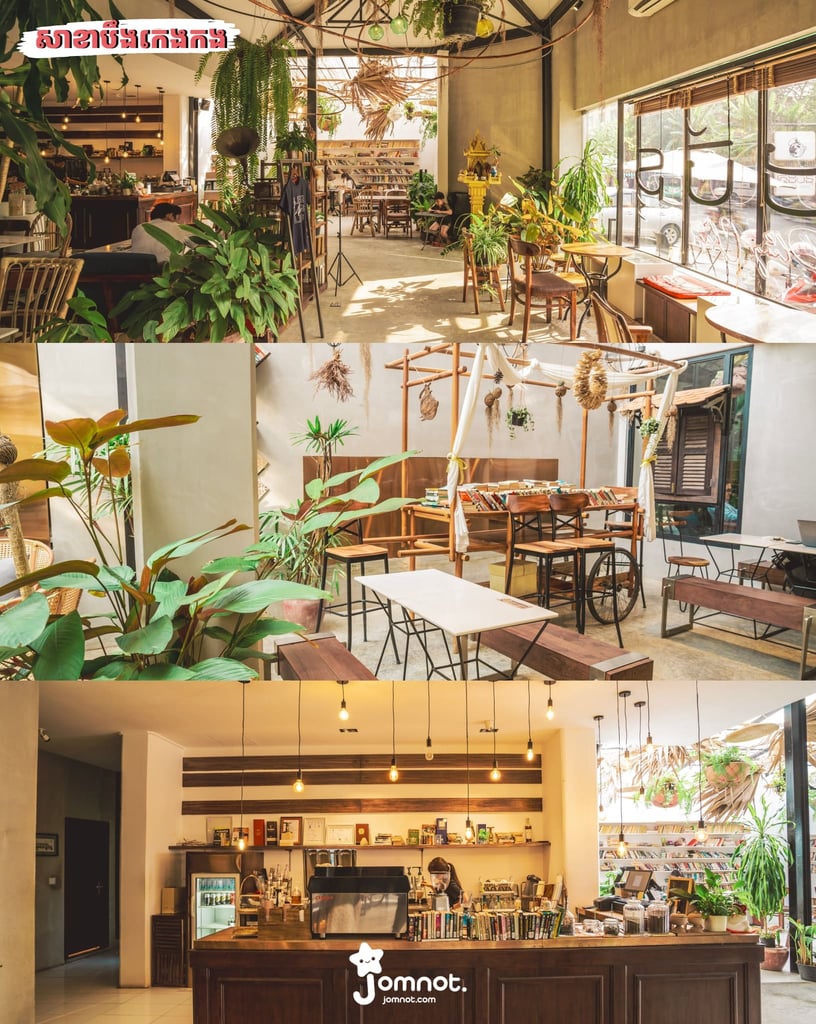 Pleng Chan ( Boeung Keng Korng Branch)
# 232, Street 63, Sangkat Boeung Keng Kang I, Khan Boeung Keng Kang, Phnom Penh (North of Boeung Keng Korng High School)
- Google Map: bit.ly/2oQrK0a
- Tel: 093 70 25 25
Pleng Chan ( Norodom Branch)
Street 370, Sangkat Boeung Keng Kang I, Khan Boeung Keng Kang, Phnom Penh (South of Noro Mall)
- Google Map: bit.ly/3542E0m
- Tel: 093 80 25 25
Pleng Chan ( Toul Tompung Branch)
St. 135, Corner 460, Sangkat Toul Tum Poung I, Khan Chamkarmon, Phnom Penh
- Google Map: bit.ly/3Av9t8e
- Tel: 093 97 25 25 | 081 8000 62