Downtown Phnom Penh is where many coffee shops gather almost everywhere. Although multiple coffee shops are services, it is not easy to find one unique location as it is getting fewer. Today, "Jomnot" would like to introduce 12 coffee shops that are absolutely amazing in Phnom Penh.
1. Antique Café: For those who love to work out or just watch & relax or visit the prayer center at Wat Phnom Resort, there is a place that is full of fresh air, underneath the branches of tall trees nearby that conceal the sunlight and creates a cool breeze. Antique Café is the only Café that provides tree shades for customers to enjoy the atmosphere and is popular with many people, especially foreigners who visited Wat Phnom Resort.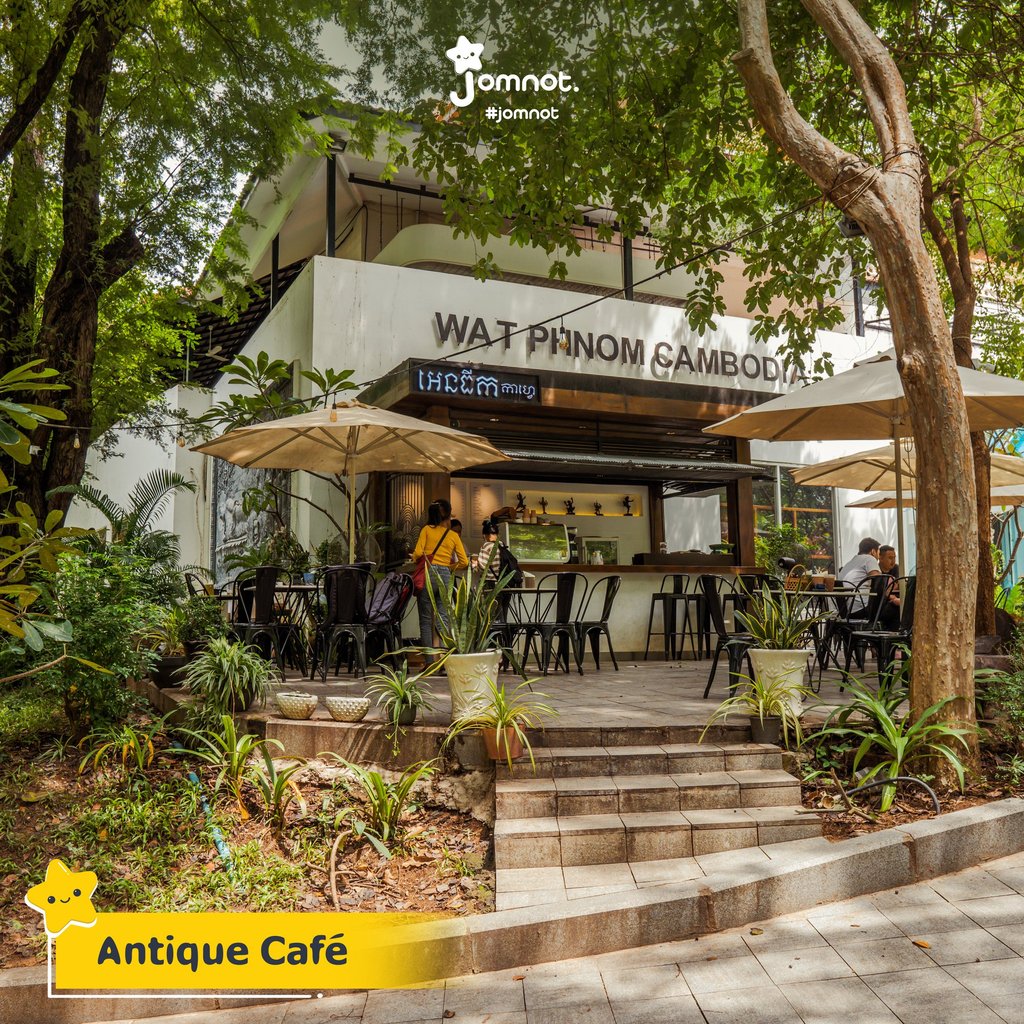 Facebook page: Antique Café
Contact Number: 011 919 151
Map: https://goo.gl/maps/kDH56FVFigHjEfSk7
2. Arun Café: Located all the way to Toul Kork area, a Café is underrated and needs more appreciation for its quiet and peacefulness. This shop is not exactly big, however, the designs of the store could definitely attract the interest of customers as if they are enjoying their coffee in a big garden. For people who live in​ Toul Kork area and are looking for a Café where they can enjoy its quietness and beauty of nature, this Café is definitely not to be left out.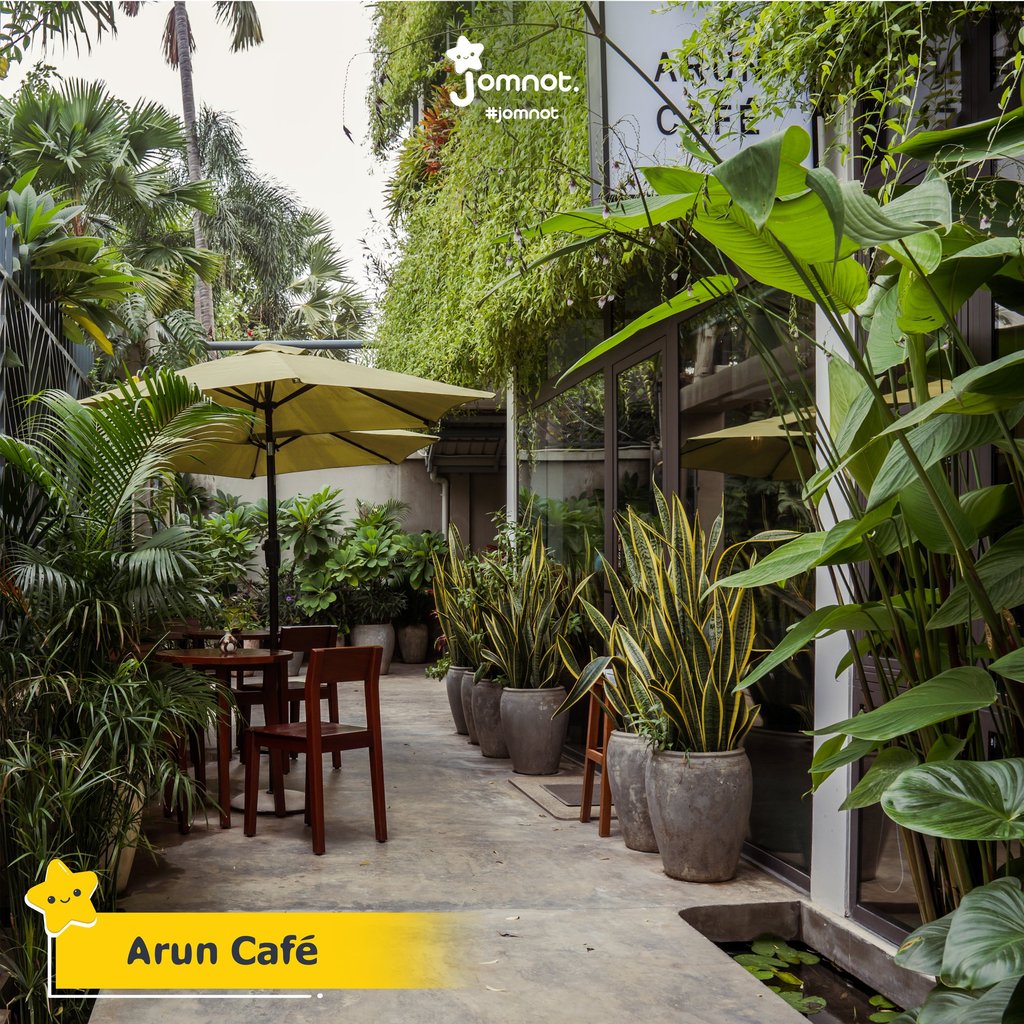 Facebook page: Arun Café
Contact Number: 016 889 001
Map: https://g.page/arun592?share
3. Amarak Farm: If looking for a place that is spacious with a refreshing environment and cool breeze, this Café in Phnom Penh is the best choice to visit and enjoy. Due to the shop's location, which is located at the outskirts of Phnom Penh, Amarak Farm almost doesn't have polluted air and noises from vehicles. Nearby the store there are pond water, a zoo, and many natural farmsteads that could put a smile on everyone's face.
Facebook page: Amarak Farm
Contact Number: 097 979 7767
Map: https://goo.gl/maps/aKVF25ZRZyzNzg6E8
4. Farm to Table: Tall buildings and construction sites full of cement stones are the first things people noticed when visiting Downtown Phnom Penh, however, no one knows that in between those tall buildings there is one Café that has amazingly large trees and has hidden its beauty from all the people. Farm to Table welcomes those who live in the modern city and want to savor the natural beauty.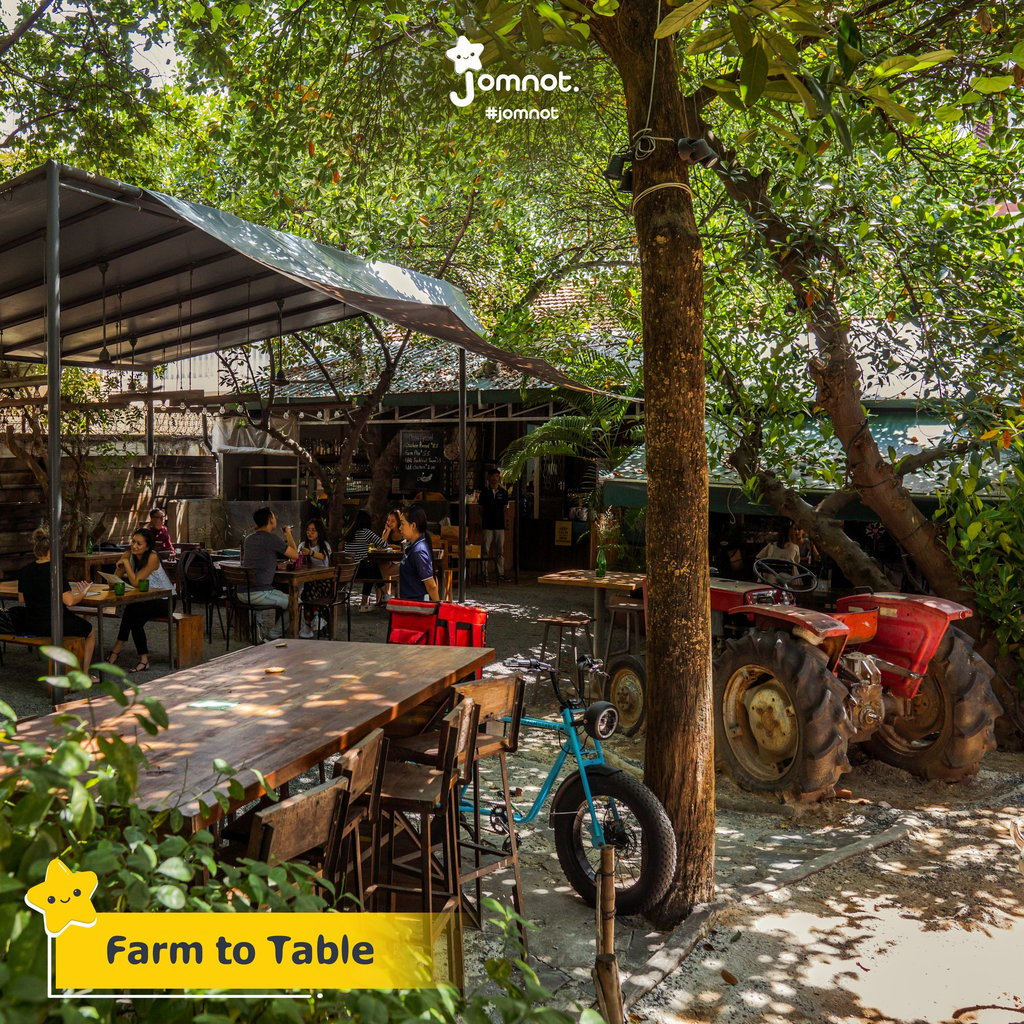 Facebook page: Farm to Table
Contact Number: 078 899 722
Map: https://goo.gl/maps/rKgNRz183Rb4n8tj8
5. K3Ney: Normally, about 99% of coffee shops are built on land, but strangely there is one coffee shop that is located on the second floor of an old building. Although the shop is on the second floor with a small entrance, "K3Ney" is a popular place among teenagers and is a well-known hangout spot for teens who want to enjoy coffee with friends. The most interesting thing about the coffee shop is the classic décor, which is very unique and rarely found in Phnom Penh.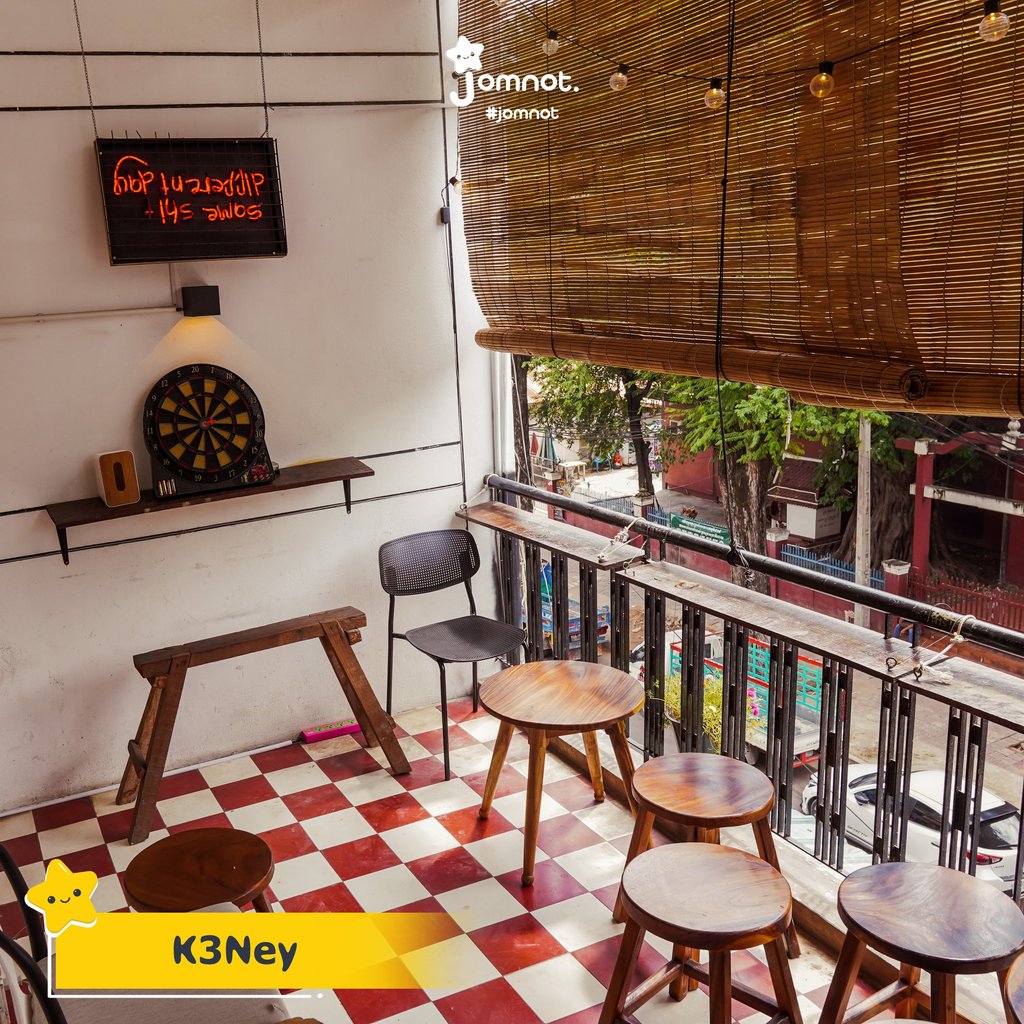 Facebook page: K3Ney
Contact Number: 098 774 545
Map: https://g.page/K3Ney?share
6. Kinin: Kinin​ is the name of a type of plant that has a tall height and big tree branches. It can be found in a garden located in the middle of Kromoun Sar Blvd near Central Market. Seatings underneath the shades of tree branches are also available for customers to relish the coolness blow of wind at the coffee shops in Toul Tom Poung area. The Café named "Kinin" is a place that has pretty patterns like a park full of nature with big trees, paved with pebbles, and ancient houses that deliver refreshing feels to customers. Kinin​ is not only a coffee shop it is also a liquor shop as well as a restaurant.
Facebook page: Kinin
Contact Number: 077 400 846
Map: https://goo.gl/maps/161ba5RKCzkPEYKD7
7. The Museum Café: The Museum Café is a place designed with a combination of nature that is being built inside the museum of Cambodia. It is a coffee shop with greenery surrounding the shop, customers can enjoy reading, do projects, or doing other businesses within the beauty of nature.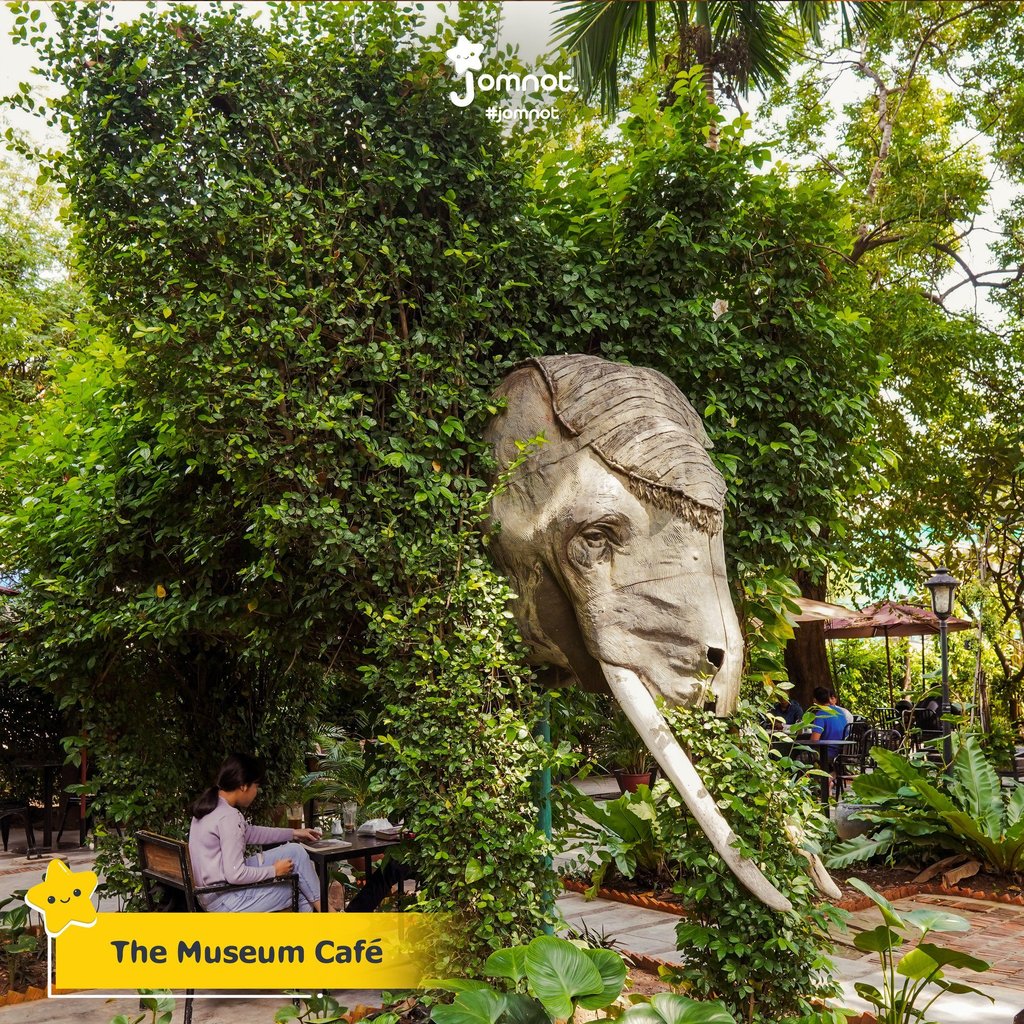 Facebook page: The Museum Café
Contact Number: 012 806 068
Map: https://goo.gl/maps/cDg6G5etAjWssfXi9
8. Odom Garden: Would anyone like to try this Café located inside the forest? Not any other forest; such as the Amazon, it is where super large and super tall trees are at. Odom Garden is the most spacious Café in Phnom Penh, there are trees filled the surrounding areas inside the café to the brim. There are also playgrounds available for kids to play with, definitely perfect for family trips.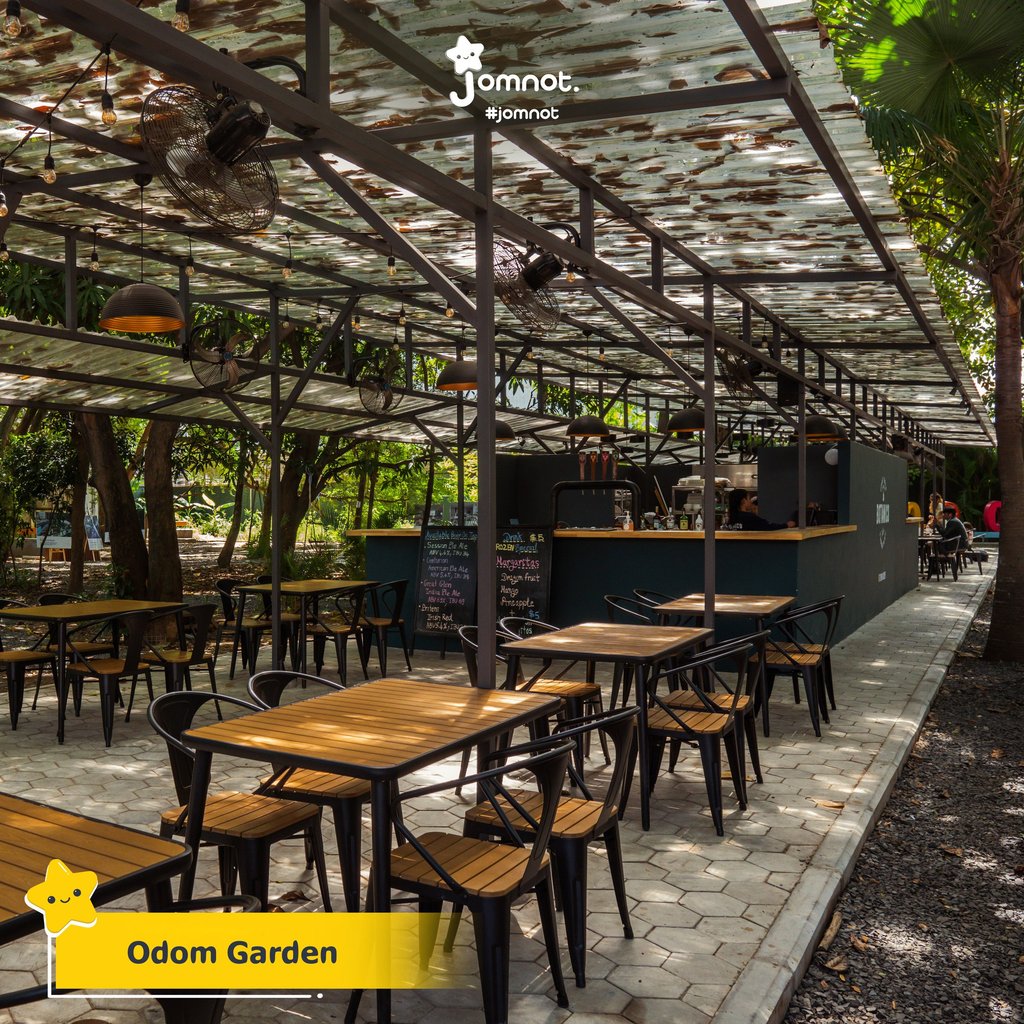 Facebook Page: Odom Garden
Contact Number: 012 411 661
Map: https://goo.gl/maps/17C12ybCm8M3yAtz5
9. Photo Café: For parents who are occupied with work, this café in the city's outskirts is the best choice. Photo Café is not only designed with greenery, it is also a place where children can have fun swimming in the pool. With the pool inside the café, the staffs give special care for kids who swims there. Doing work while having Photo Café takes care of the kids is definitely time-saving for parents.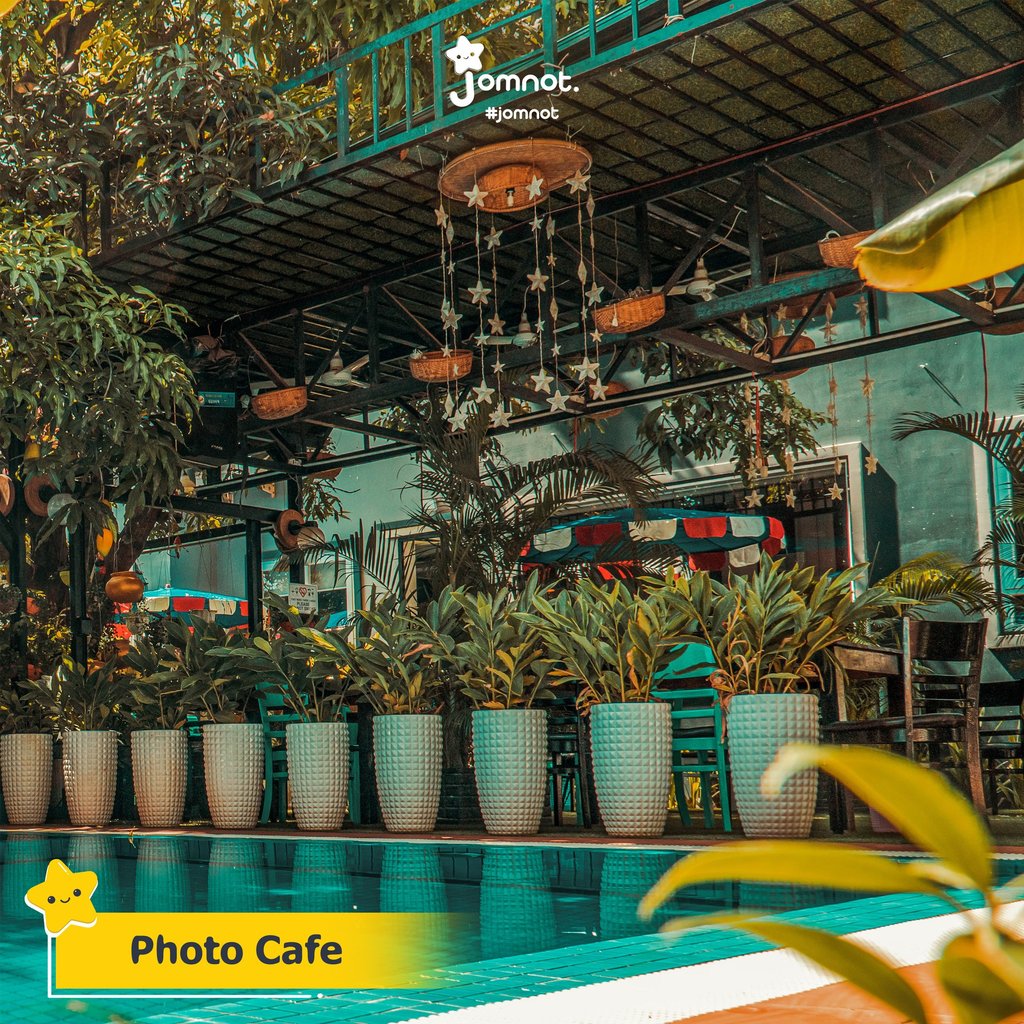 Facebook page: Photo Cafe
Contact Number: 098 638 501
Map: https://g.page/photo-cafe-phnom-penh?share
10. Swarng Café: Drinking good coffee while reading books will make customers feel relaxed from all the stressful life. This type of vibe can be found in "Swarng Café", a coffee shop dedicated to books lovers. There are countless novels stored inside the café available for customers' usage.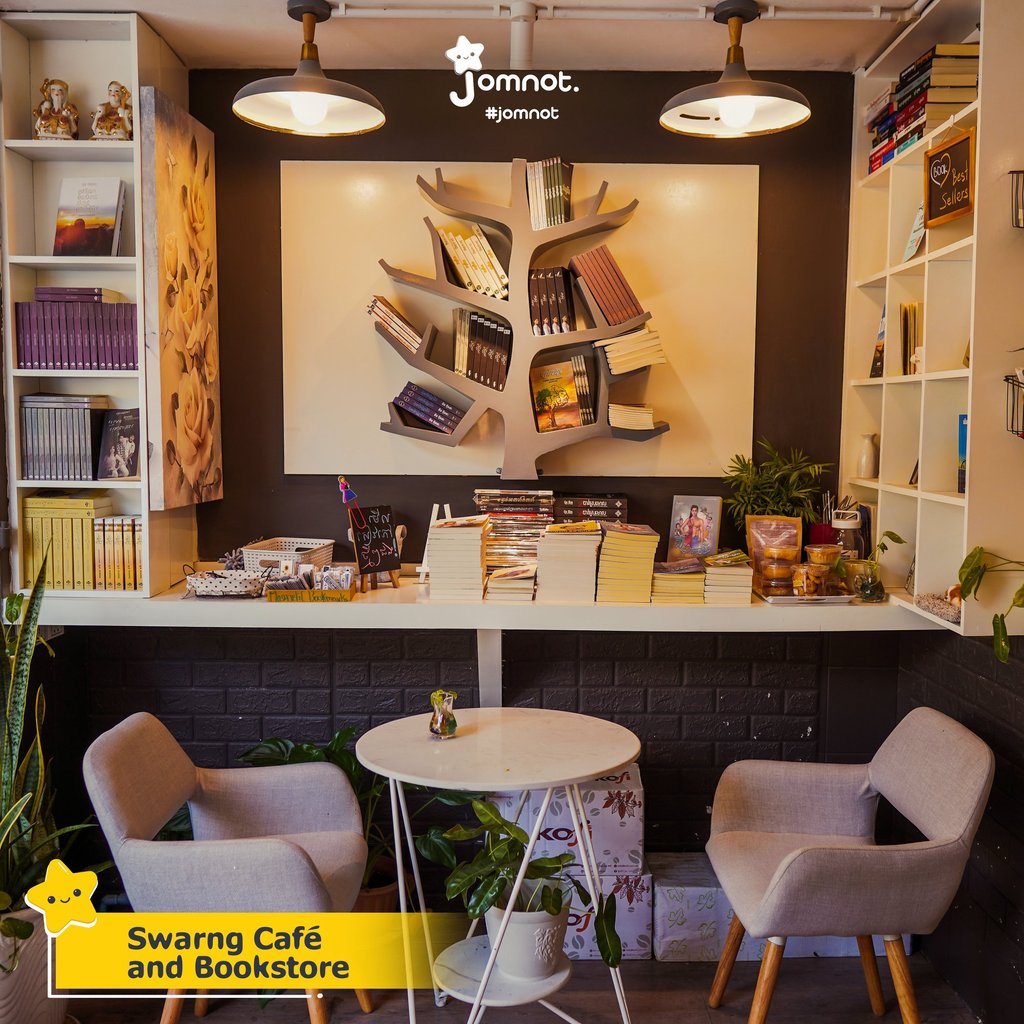 Facebook page: Swarng Café and Bookstore
Contact Number: 087 679 168
Map: https://goo.gl/maps/69d1kGLH4A57dQYj6
11. Coffee Mouy: Coffee Mouy is designed as a place for people to do assessments & work while enjoying coffee. The café is a great place to laidback and relax while drinking the most delicious aroma of coffee from the famous owner, who once won the 2018 Cambodian Barista Champion, which made Coffee Mouy well known and respected among coffee lovers.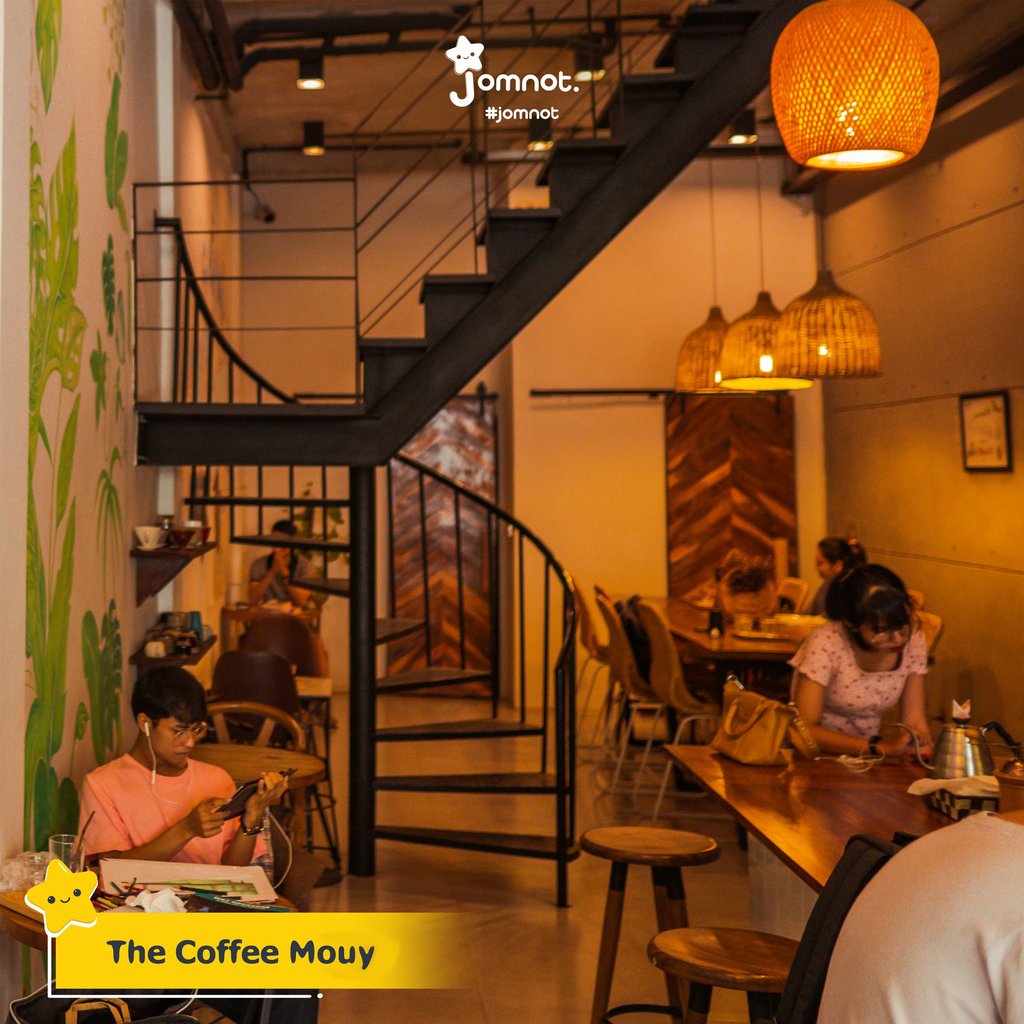 Facebook page: The Coffee Mouy
Contact Number: 078 631 989
Map: https://goo.gl/maps/P8Uqxtup1VWSw1j68
12. Vespa Café: This café is even more interesting where seating near stream water is provided for customers. The cool atmosphere near the stream water can be found in Vespa Café located in Takhmao, Kandal Province. The decorations of the entire store and the overall environment give customers a unique experience for nature lovers. It is thought to be the best Instagramable place for its beautiful scenery that made even more people attracted to the café.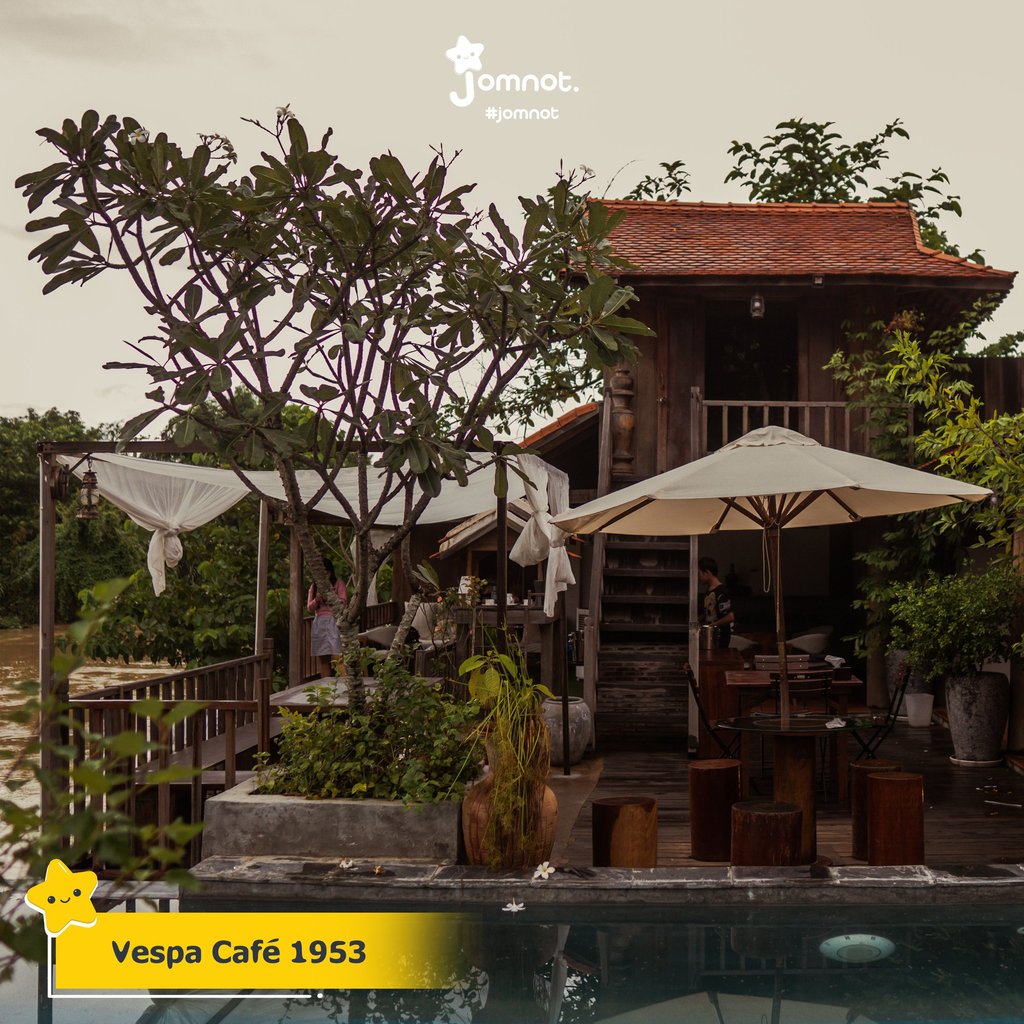 Facebook page: Vespa Café 1953
Contact Number: 092 523 111
Map: https://goo.gl/maps/y4aRTqy2mJj5ippG6