Visit Sarngkran at Siem Reap, do not forget to check out all these beautiful coffee shop.
Visit Sarngkran at Siem Reap this year. Do not forget to visit and taste all this beautiful coffee in Siem Reap. Ensure that the taste is really good and the decoration from one store to another is really unique.
1. ​MoKo​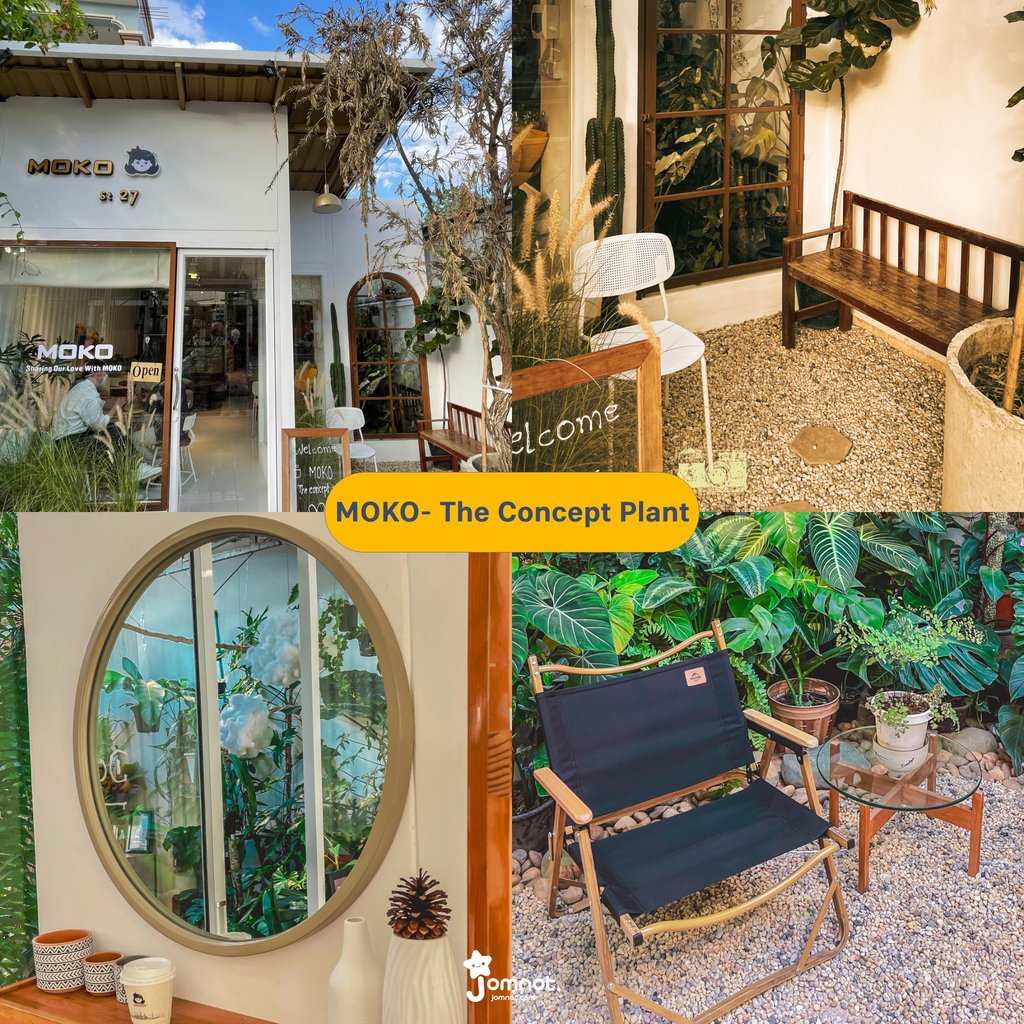 If we look from the outside, this shop is simple, but is nice to go inside. It's feel that every corner is a place with beautiful photos, beautiful plants. There are clouds flying all over the shop, like going camping on mountain. When it comes to drinks, there are many flavors with attractive colors.
Location: https://goo.gl/maps/Nw1QEGvuRtk5NHh68
Telephone number: 010 299 511
Facebook Pack: MOKO
2. Tok Tok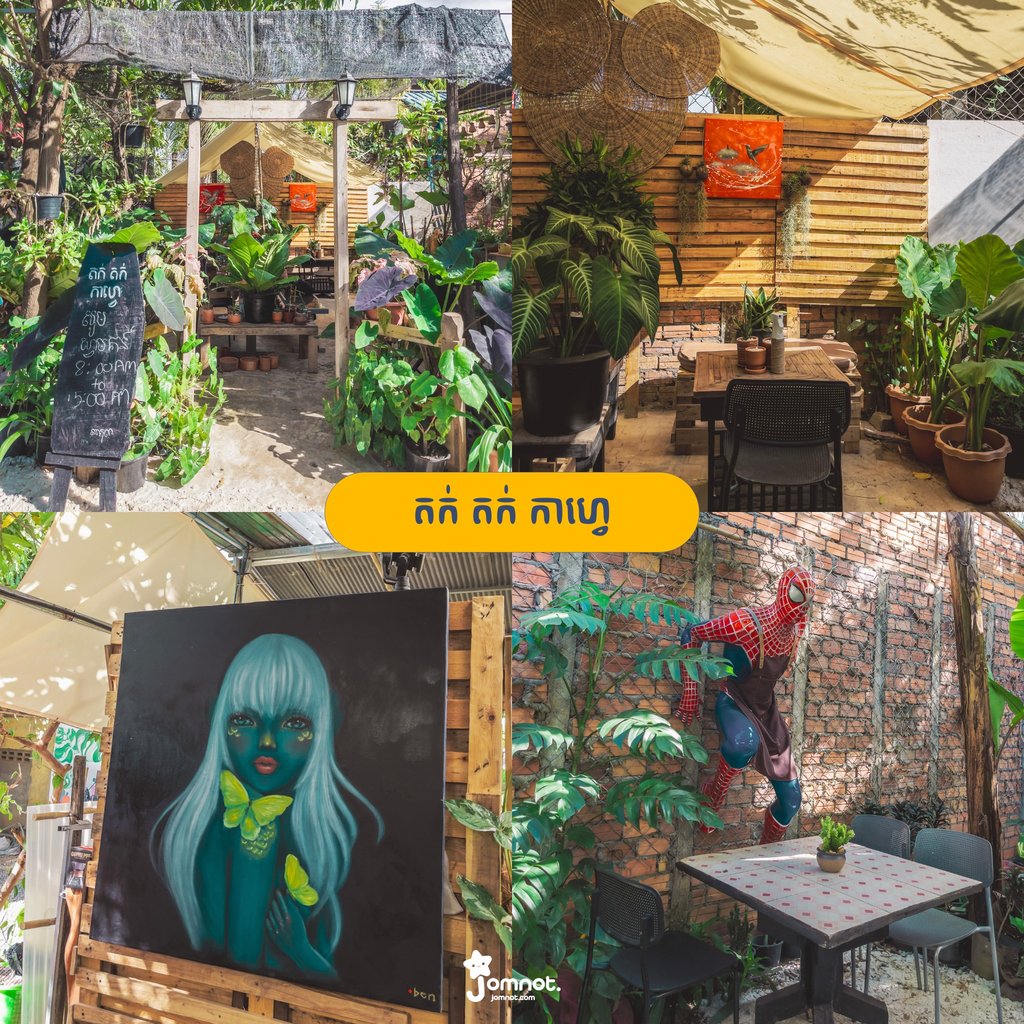 Tok Tok is a coffee shop with a strange name. And there are not many outside guests, so there is a drop in income​ so here name his coffee tok tok. this coffee shop is hidden in the garden of mixed plants, both balsam, and attractive flowers of 100 kinds. Inside, there is outdoor seating with enough light to add another level of fresh atmosphere and coffee.
Location: https://goo.gl/maps/8uKYUgWjskv9JzbG8
Telephone number: 095 444 056
Opening hours: 6:00 AM - 8:00 PM
Facebook: The Cactus village
3. ​Footprint​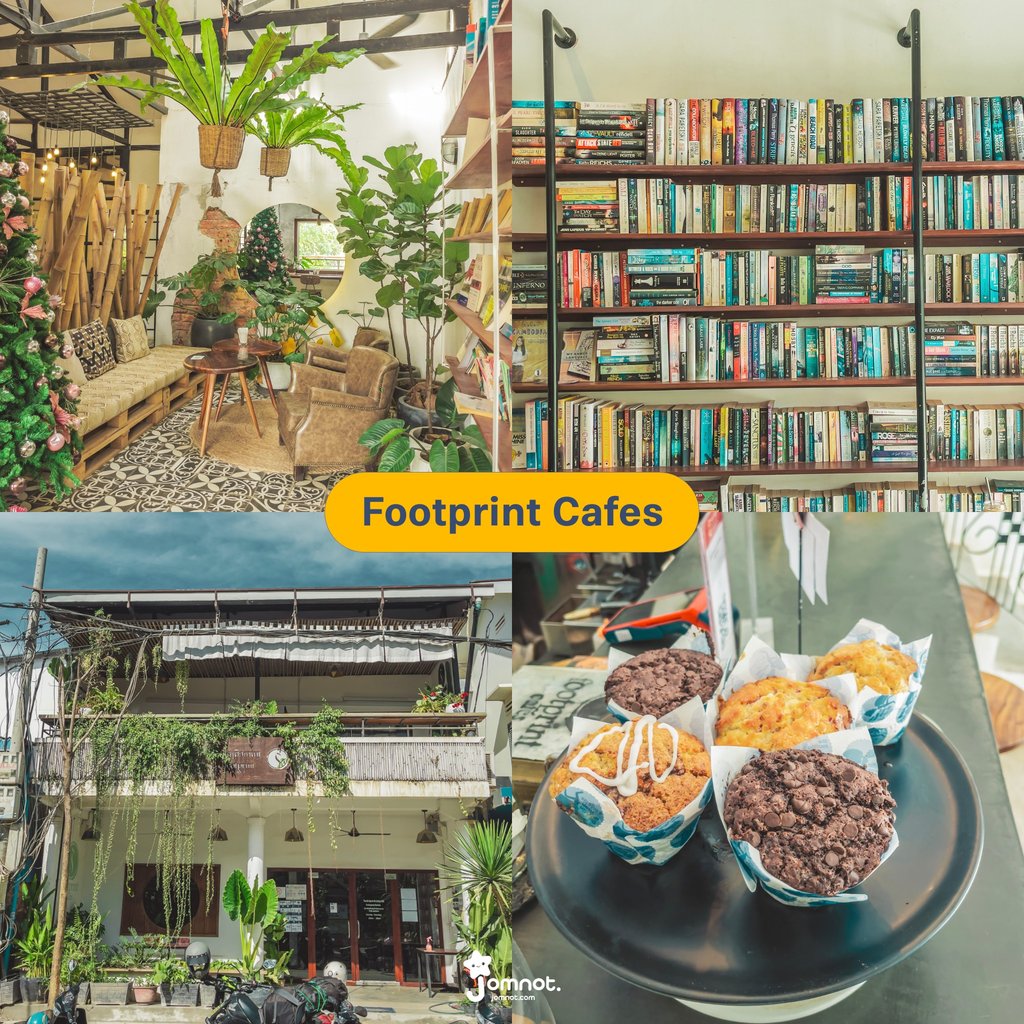 Seeing only bookcases, you also know how much the bookstore concept suits book lovers with beautiful souvenirs on display. Many on the walls will be accompanied by greenery, which is planted throughout the store, especially the arrangement Adequate sunlight, such an atmosphere is perfect for sitting and reading a book for coffee and drinks. Both have Delicious cookies await the reader.
Location: https://goo.gl/maps/QMDFphN1AGPzYfed8
Phone number: 092800308
Opening hours: 7:00 AM - 7:00 PM
4. Cafista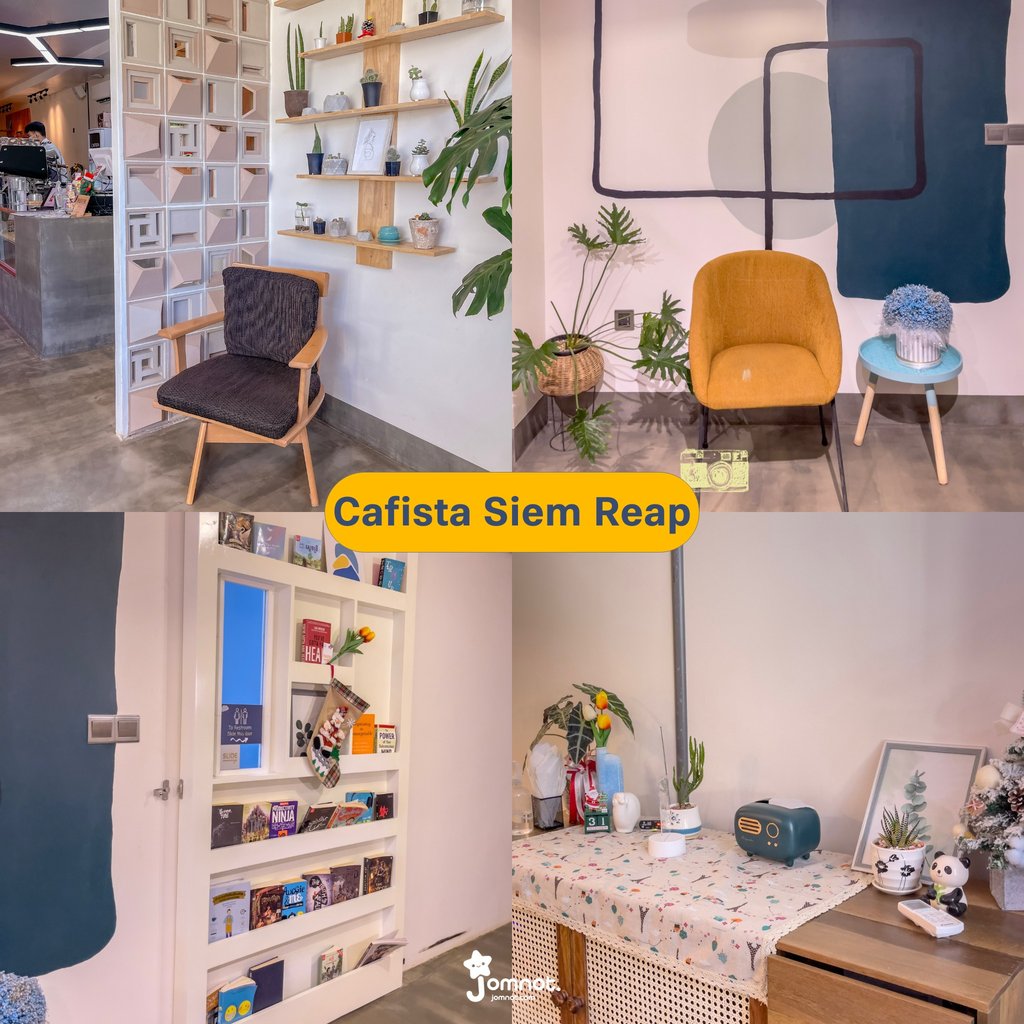 Cafista Korean style cafe with a warm & cozy atmosphere, suitable for a date with friends or Honey Cafista has a beautiful decoration. All over the store, which looks attractive, come and take photos, because every corner is Instagrammable like in real Korea coffee shop, especially with drinks. Likely cakes are delicious.
Location: https://goo.gl/maps/Gy7nYv5dmQHEU2mK6
Phone number: 0968121194
Opening hours: 7:00 AM - 10:00 PM
Facebook Pack: Cafista Siem Reap
5. Pteas Kru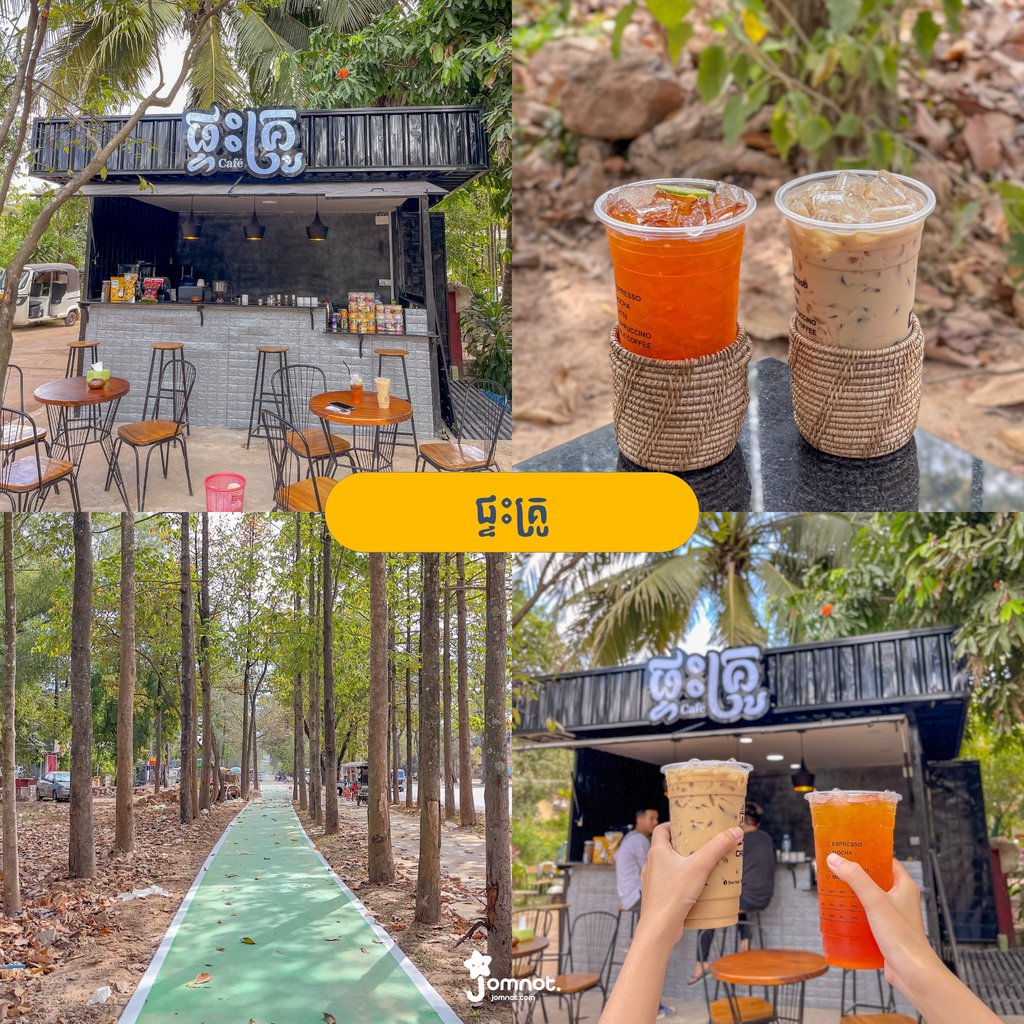 When visiting Siem Reap, it is very popular to ride a bicycle to visit the temple, and if there is a parking lot in the middle of the road, there will be delicious coffee, there is a place to sit and relax in the shade of the trees, it's so nice if you all ride to the main road Angkor Wat, you will see the cafe call ptes kru on the right-hand side and step into a cold glass and continue travel.
Location: https://goo.gl/maps/KDnz6de4YypgkmUc8
Phone number: 016 345 566
Opening hours: 7:00 AM - 7:00 PM
Facebook: Café Teacher House
6. About Blue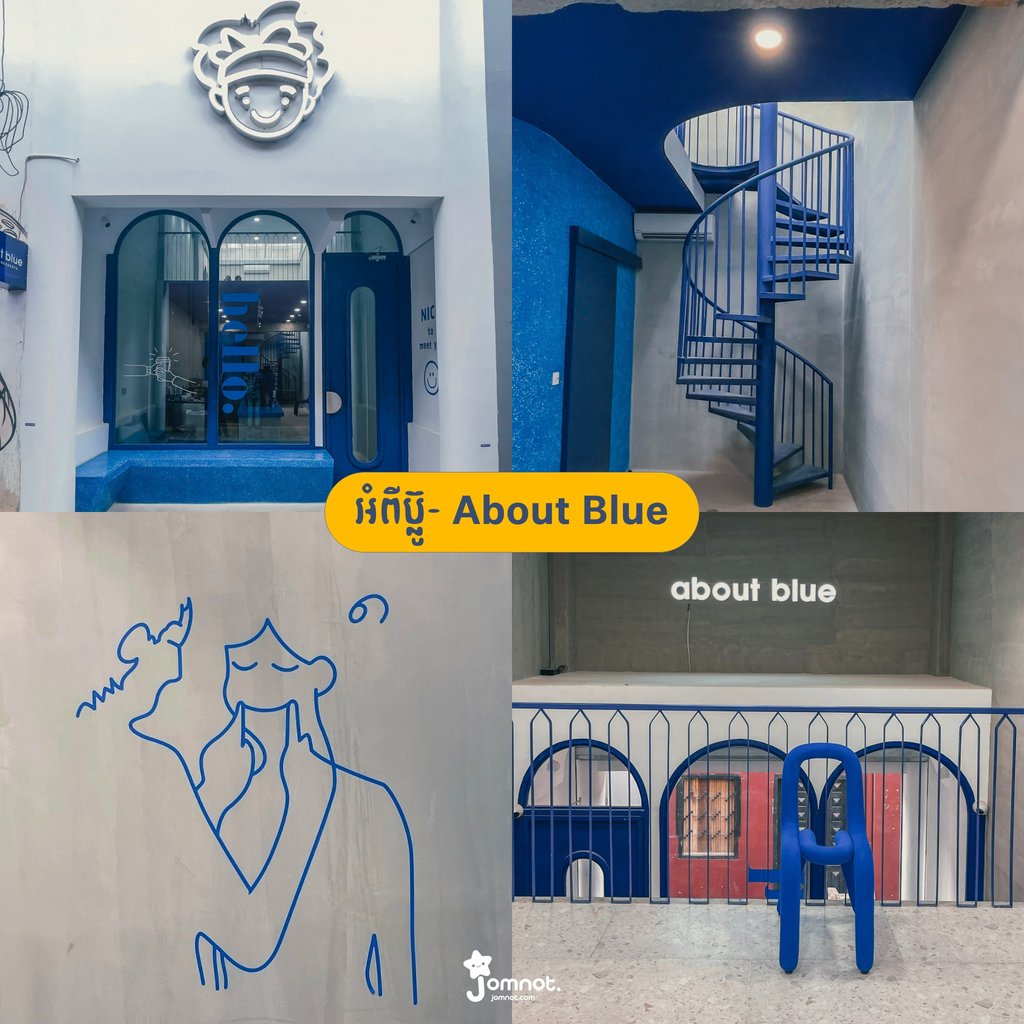 Just seeing the color of the shop makes you want to go in. Really loves this cafe because it is full of favorite colors Just walk into the store and feel like wanna taking a photo. You will see the stairs up to the floor of the dwarf loft, It's really unique. And for tables, cabinets, chairs are also different because I have never seen a chair like this before. In general, just seeing the decoration also wants to come and try their drinks. The populoar drinks in the shop are 4 types that can be served with coffee and also be served with milk tea, with coffee flavor, coffee banana, coffee taro and coffee avocado.
Location: https://goo.gl/maps/RGt4xximQoz1pWxy5
Phone number: 070 663 536
Opening hours: 7:00 AM - 8:00 PM
Facebook Page: ABOUT BLUE
7. Chocolate Garden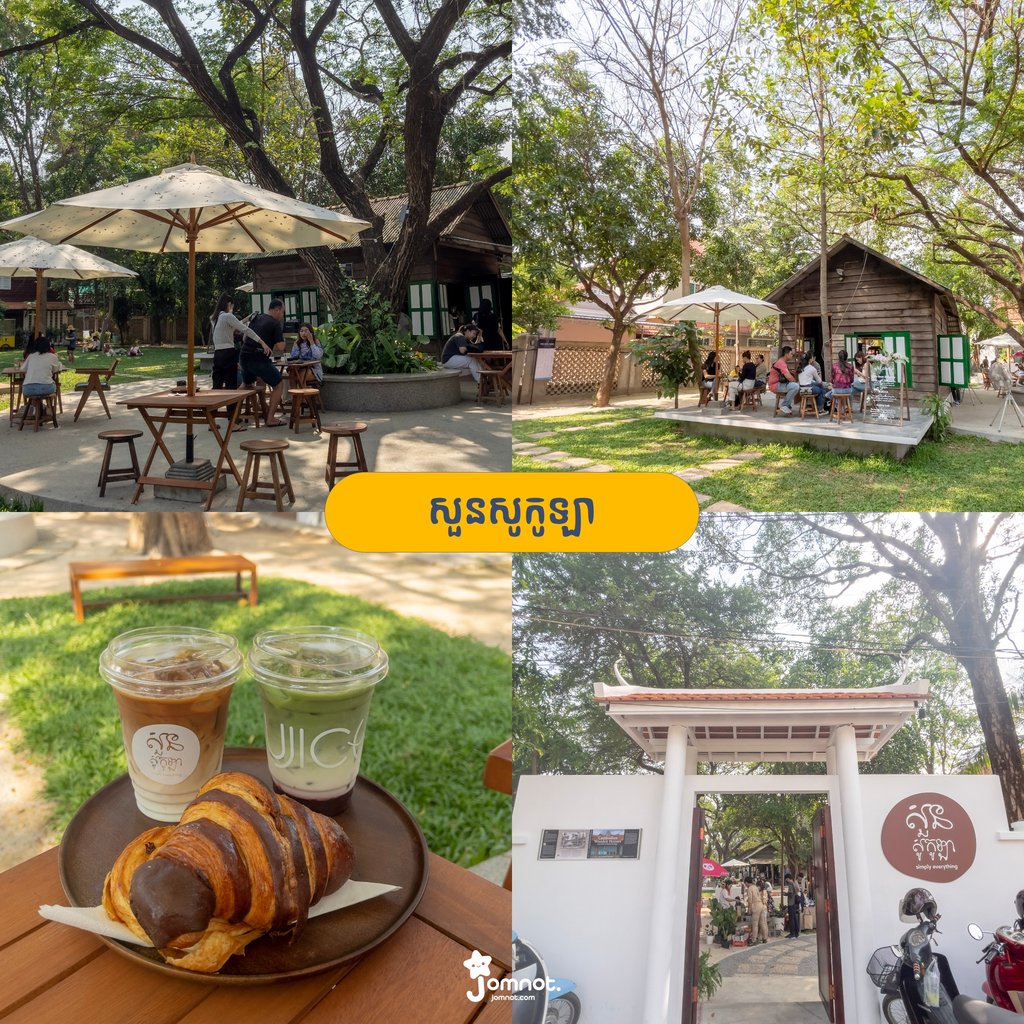 Chocolate Garden is a new outdoor cafe in Siem Reap. With an open space full of grass you can bring small children and pets to run around and play there. Chocolate Garden is also a great place to picnic with friends or family.
8. Kong Sai Coffee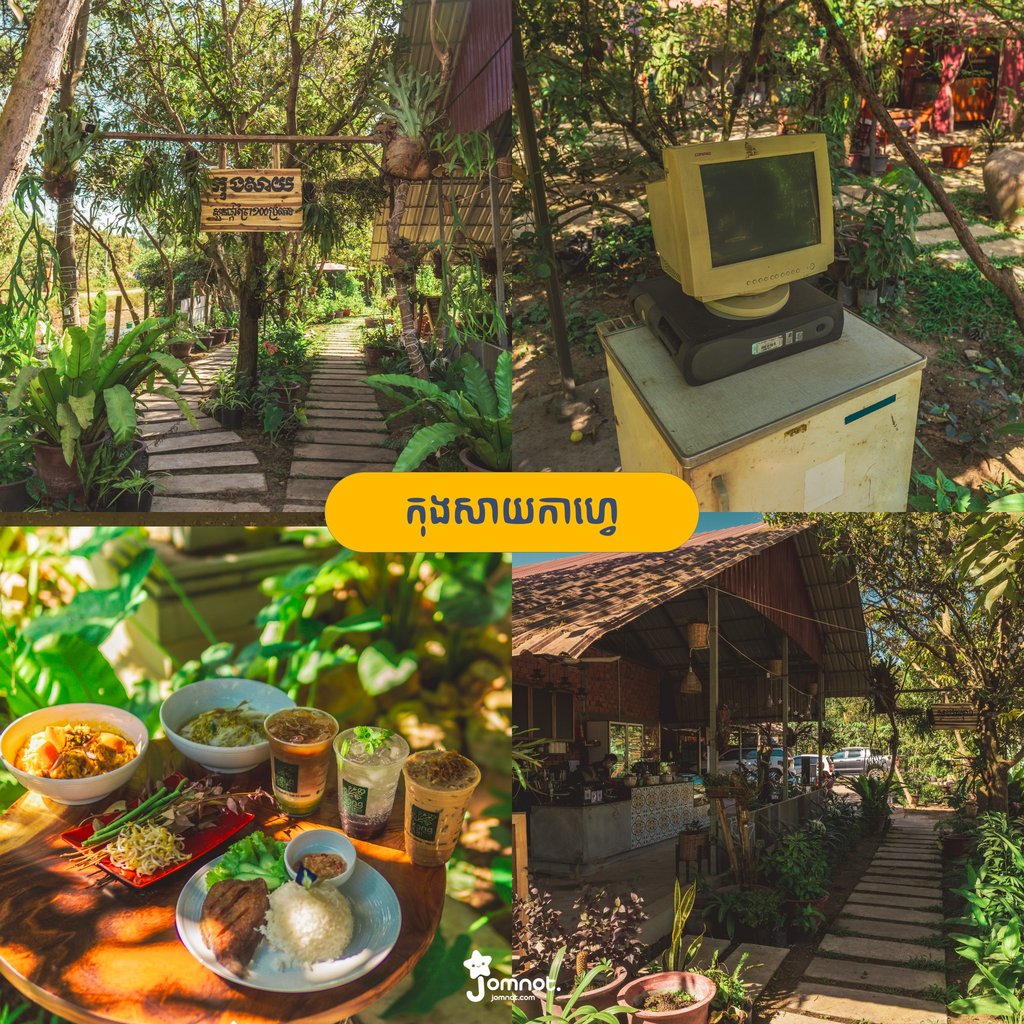 Kong Sai is a restaurant as well as a coffee shop. There is a fresh and lovely environment, with 100 different kinds of wild flowers and other unique items hanging on the wall for decoration. Coffee, drinks, and Khmer food such as rice and noodles are all wonderful here.
Facebook Page: Kong Sai Cafe & Resto
Location: https://goo.gl/maps/3ypXaHCmsudAhHYC8
Opening hours: 7:00 AM - 7:00 PM
Telephone number: 088 228 8886
9. Tripple Tree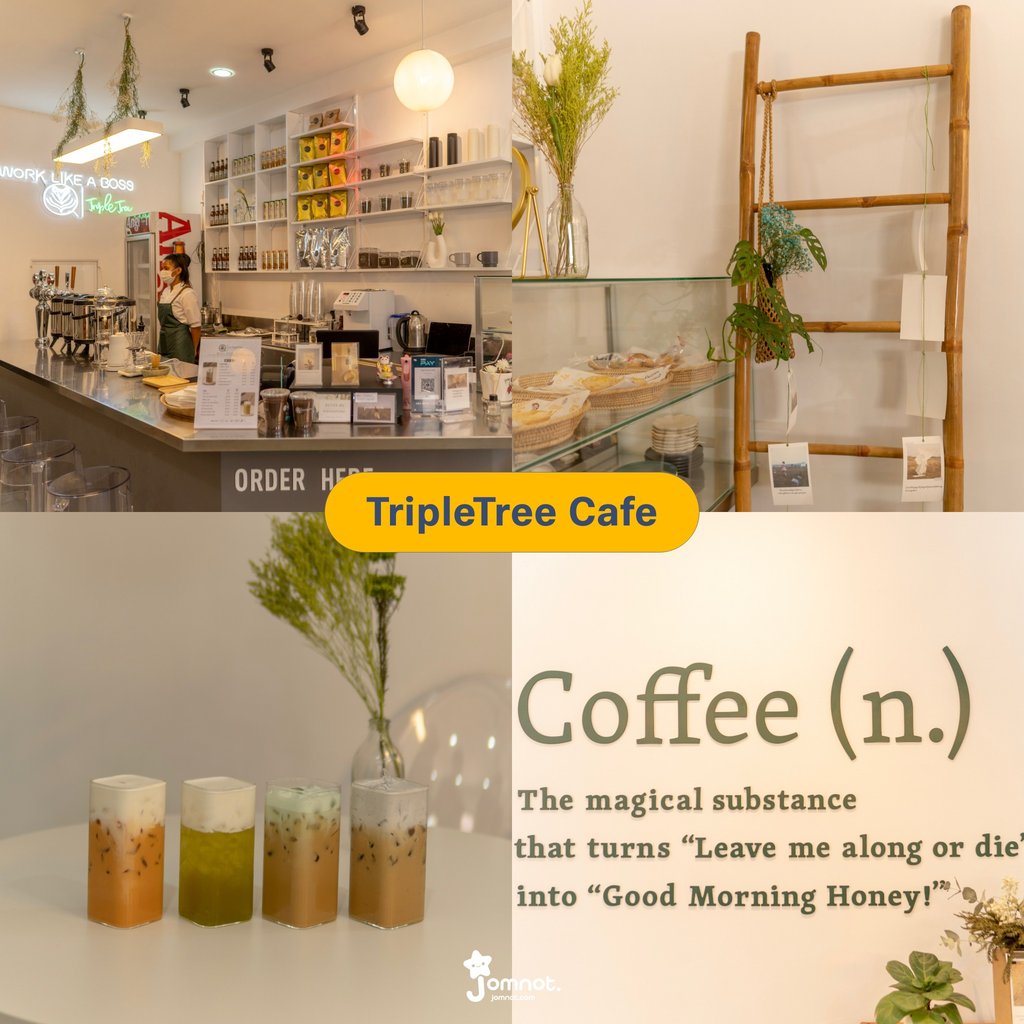 Triple Tree is a small cafe in Siem Reap. The outside atmosphere is accompanied by small plants in front of the entrance to the shop. You can sit outdoors, drink coffee while taking pictures. The interior is very clean like minimalist style, and also has a display of very cute images. The drinks are delicious and unique.
Facebook Pack: TripleTree
Location: https://goo.gl/maps/EUqSp2XvmZsFn1gp7
Opening hours: 6:00 AM - 8:00 PM
10. Xyst Coffee & Co
This coffee shop has two floors, so you won't have to worry about finding a seat. When you first walked into this coffee shop, you were immediately struck by its beauty and wanted to take million pictures with your phone. About the drink is very pretty, especially when poured into glasses, because the colors are attractive and eye-catching. This coffee shop sells cake as well.
Facebook Pack: Xyst Coffee & Co.
Telephone number: 017 305 768
Location: https://goo.gl/maps/xwYDEhzcaw9gGyYUA
Opening hours: 7:30 AM- 10:00 PM
11. Dialogue Café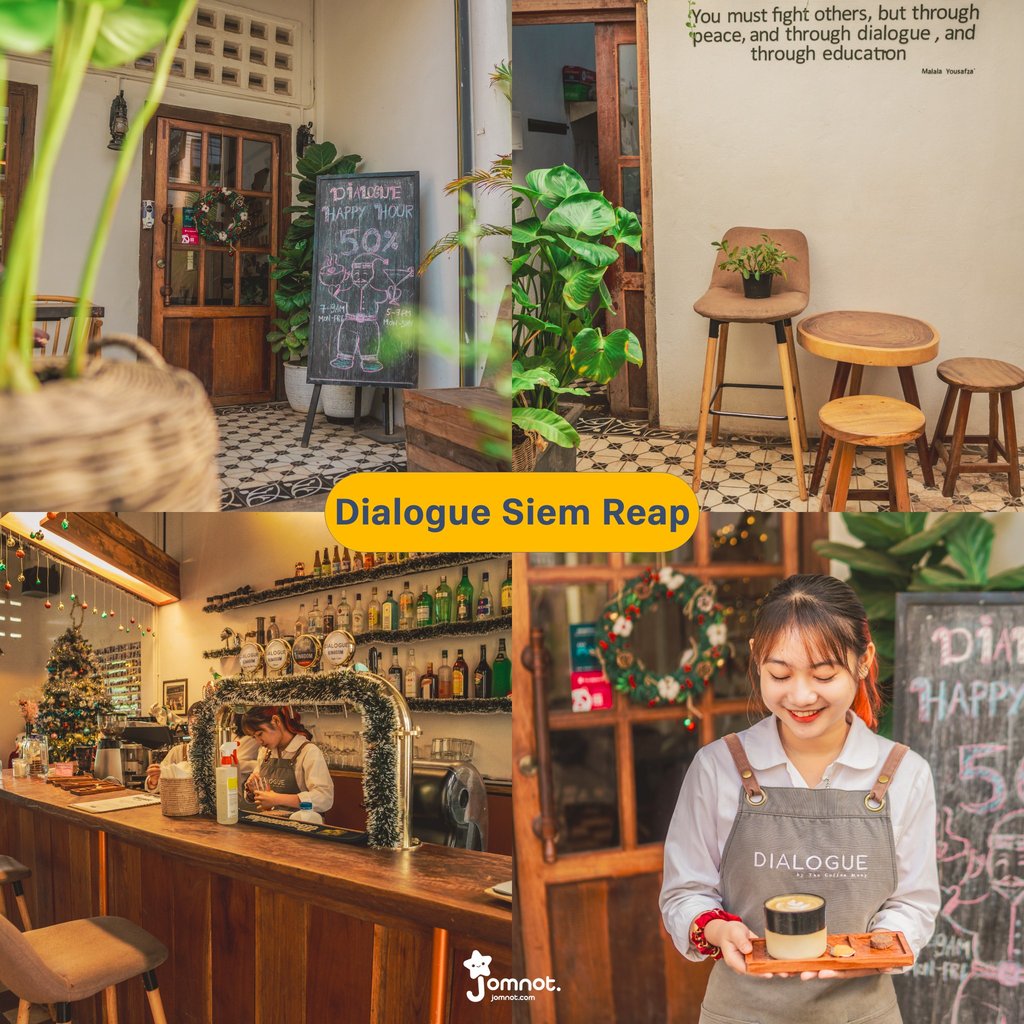 Dialogue Café is located in Siem Reap with a very cozy atmosphere, while the drinks and coffee are also delicious. There are many coffee options to choose from.
Facebook Pack: Dialogue Siem Reap
Location: https://maps.app.goo.gl/53N8et4TVHzrLiZV7
Telephone number: 070 903 107
12. Cafe Prei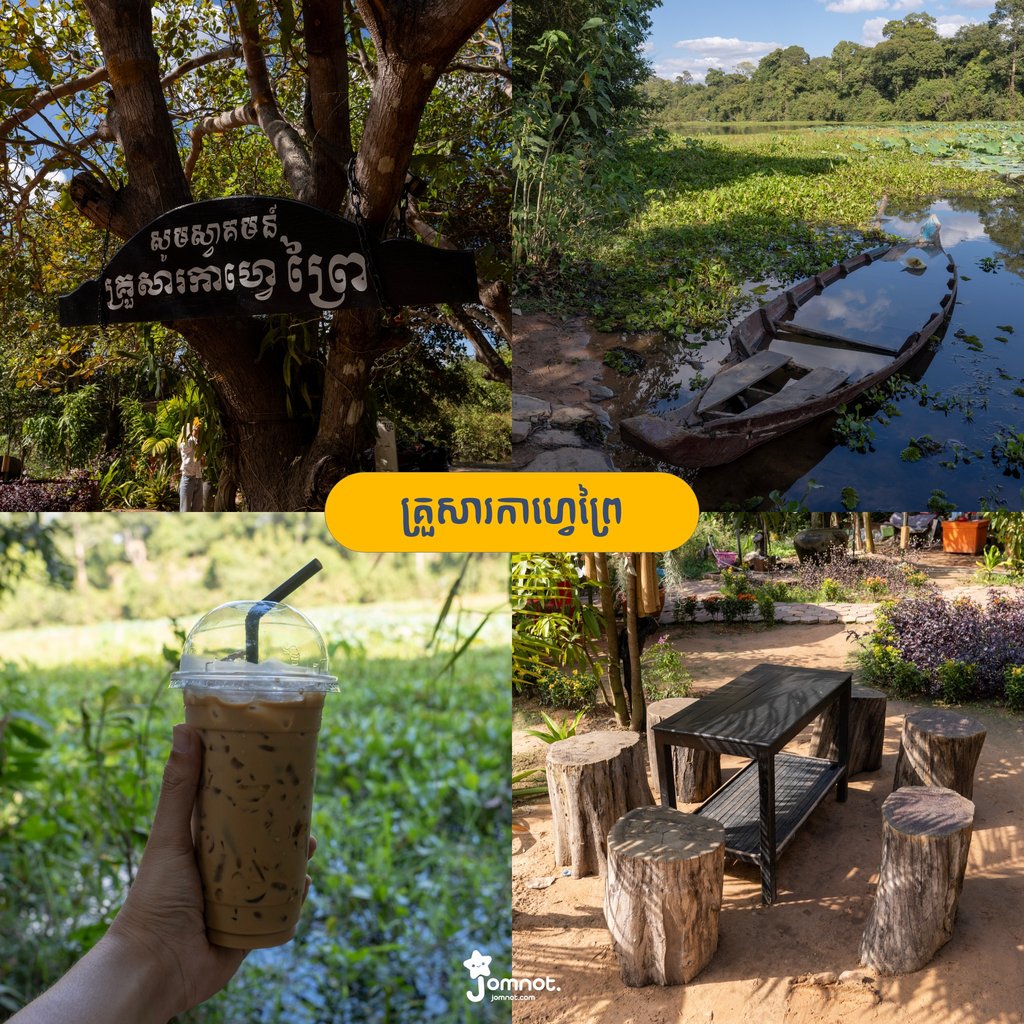 Riding a bike​ or motorbike in the forest and suddenly you want to drink coffee, No need to worry. Coffee Prei is located in the forest but the taste is really good like coffee in the city.
Facebook: គ្រួសារ​ កាហ្វេព្រៃ
13. The Bean Embassy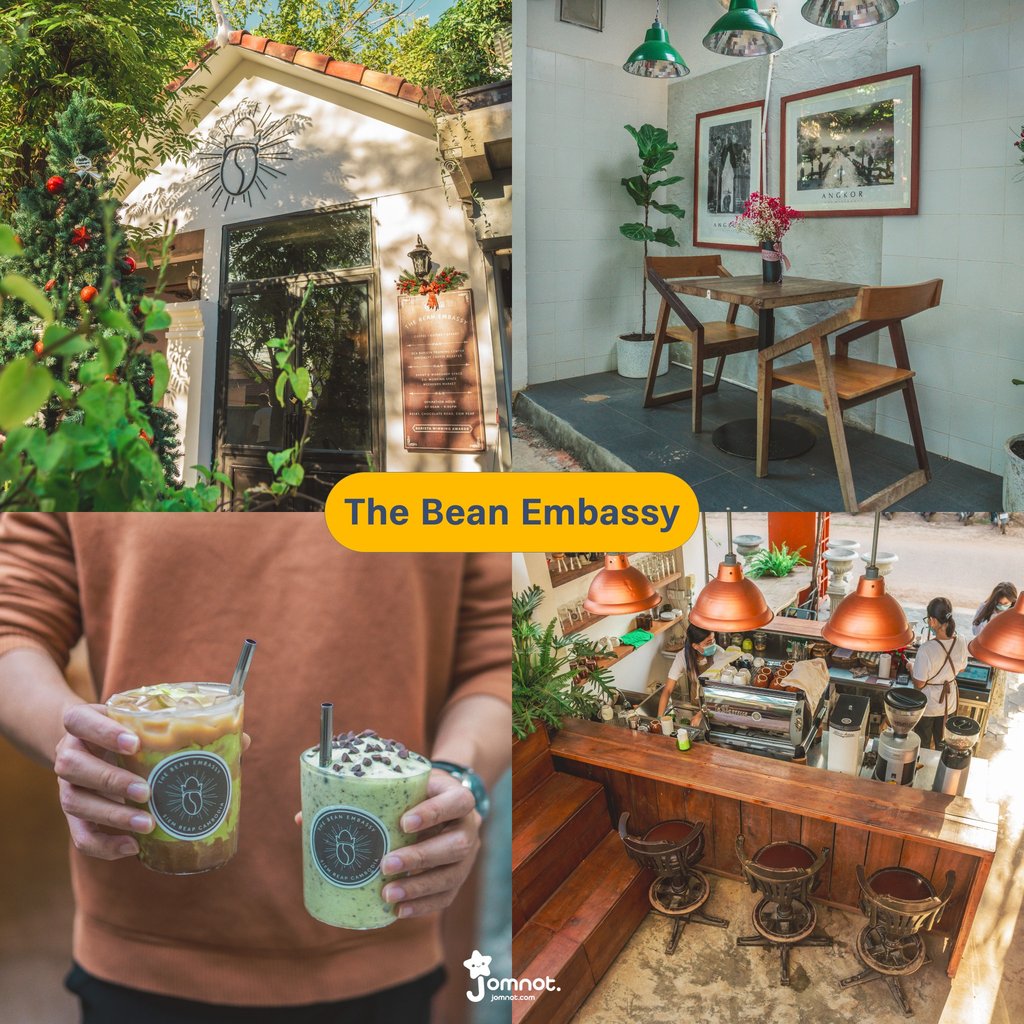 This cafe's design appears to be one of a kind in Siem Reap. Because of its fresh and calm environment, this cafe is perfect for both study and work. Not only does the Bean Embassy provide coffee, but it also serves food.
Facebook Page: The Bean Embassy
Location: https://maps.app.goo.gl/UHfzfAAhtfTFngwGA
14. The Little Red Fox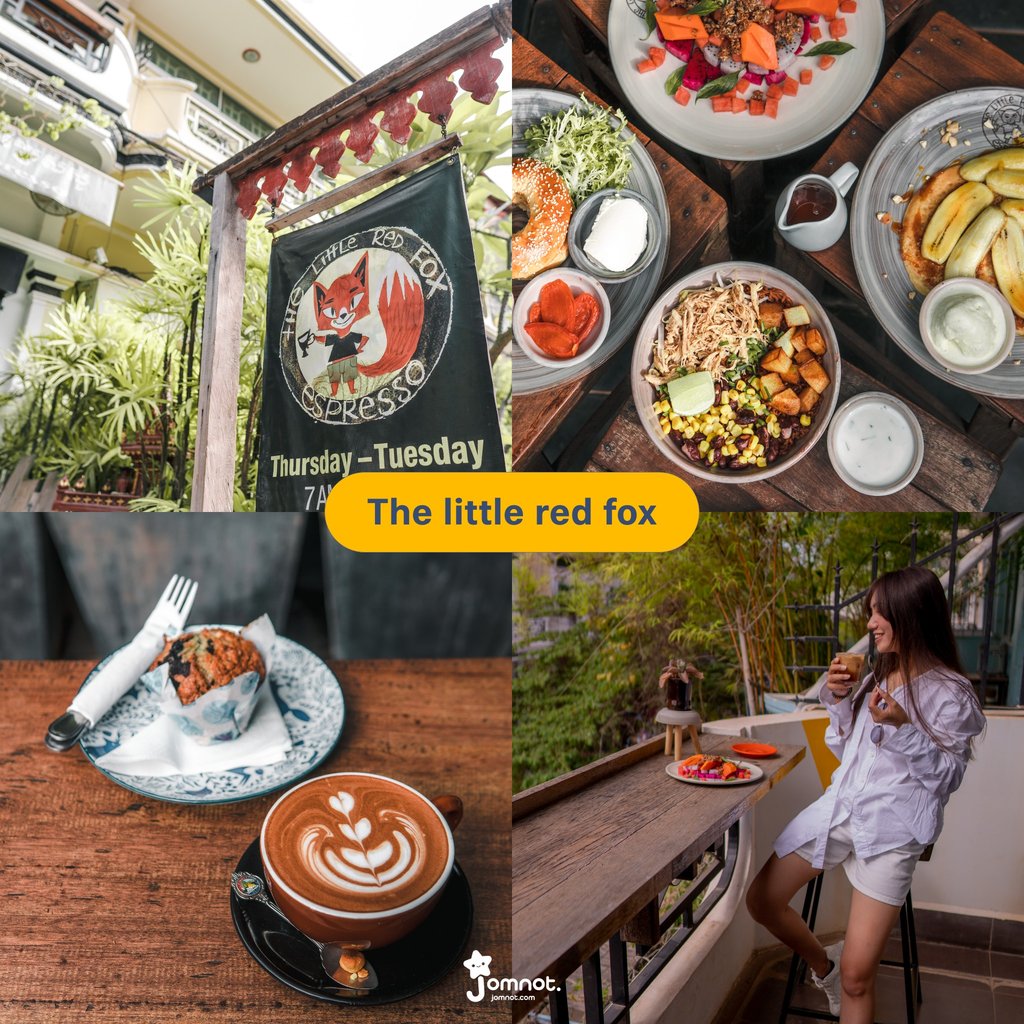 This coffee shop in Siem Reap has many different types of coffee that everyone should try.
Facebook: The Little Red Fox Espresso
Location: https://g.page/thefoxespresso?share
Telephone number: 016669724
15. Temple Coffee n Bakery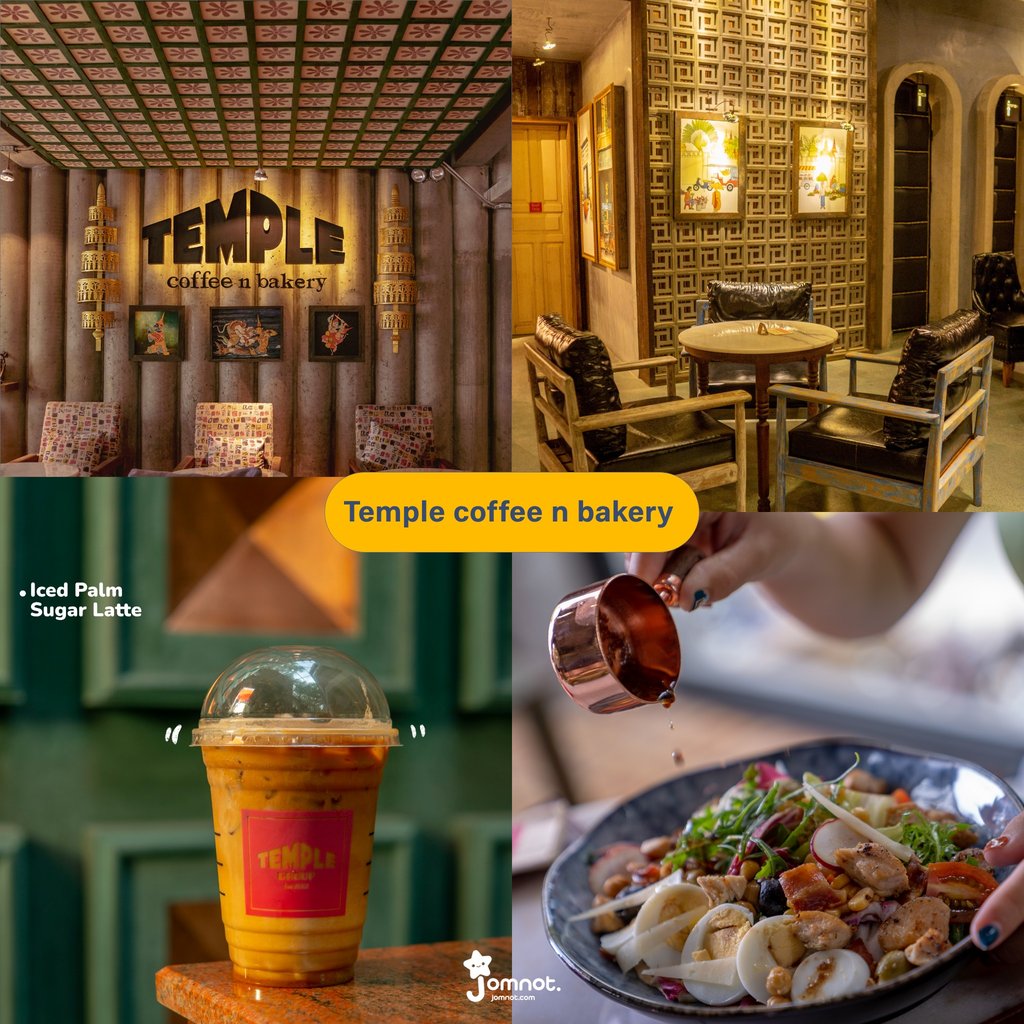 Temple in Siem Reap is more unique than in the city, both the atmosphere and the taste of coffee.
Phone Number: 015 999922
Location: Located on Pub Street, Siem Reap
Location: https://g.page/TempleClubPubStreet?