Siem Reap is the land of Angkor, with many different places to visit, many new cafes, most importantly, plenty of great Khmer food. For those who want to visit Siem Reap soon and want to eat delicious Khmer food but don't know where to go, gather your pens, notebooks, and make a list of all the restaurants that Jomnot would like to introduce you guy today with excellent Khmer food and many Angkor tastes meals.
1. Lum Orng Garden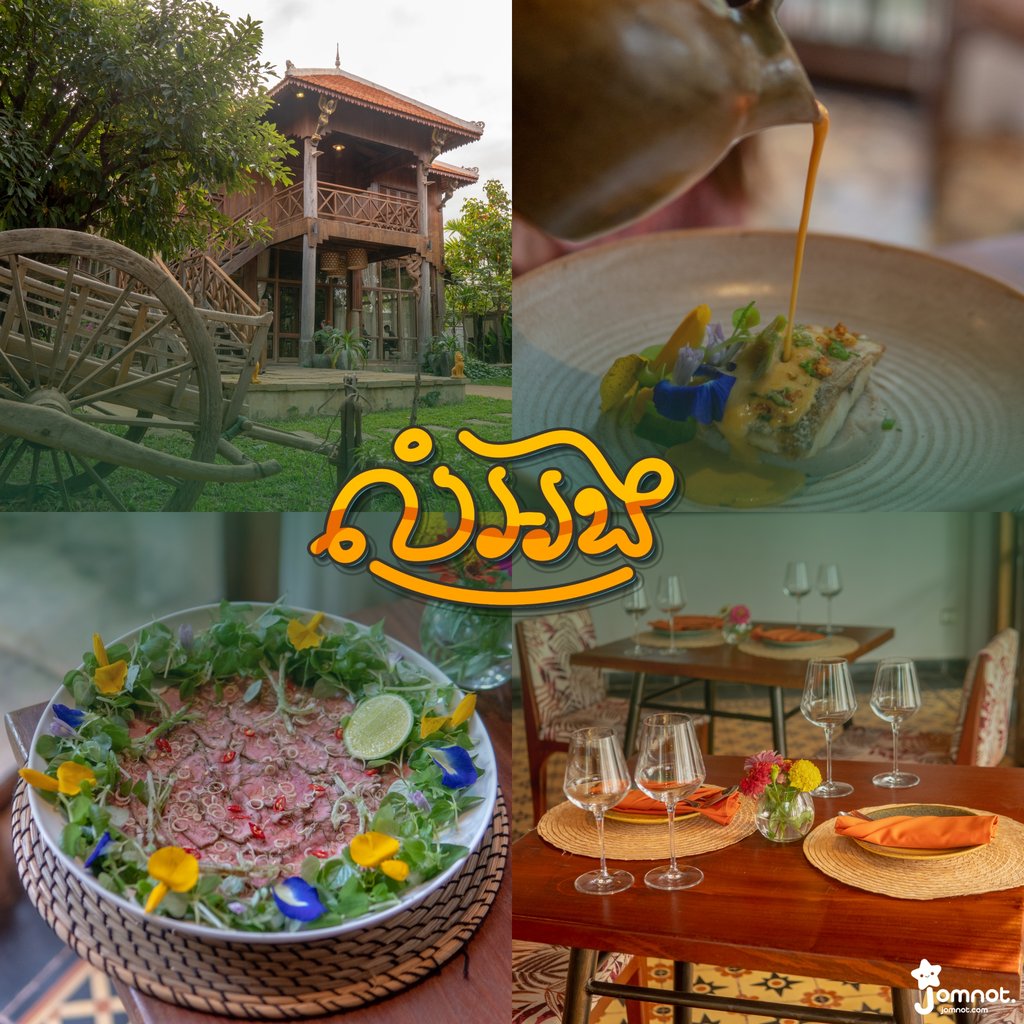 Lum Orng Garden is a traditional khmer restaurant located in Siem Reap. Here, both indoor and outdoor, many plants, trees and food are equally good. The atmosphere of the shop here is decorated in Khmer style as well as European style. If you come here don't forget try Khmer food because Khmer food here has a unique delicious taste. There are also two seating areas to choose from: an outdoor seating area with a natural view and an indoor room with air conditioning.
Facebook: ​សួនលំអង​, LUM ORNG Garden
Contact: 061926562/010926562
Open from 10:30 a.m. to 9:00 p.m.
Location: https://goo.gl/maps/MQoy9MHHJfEgHZRf6
2. Kruosa Nomkouchhay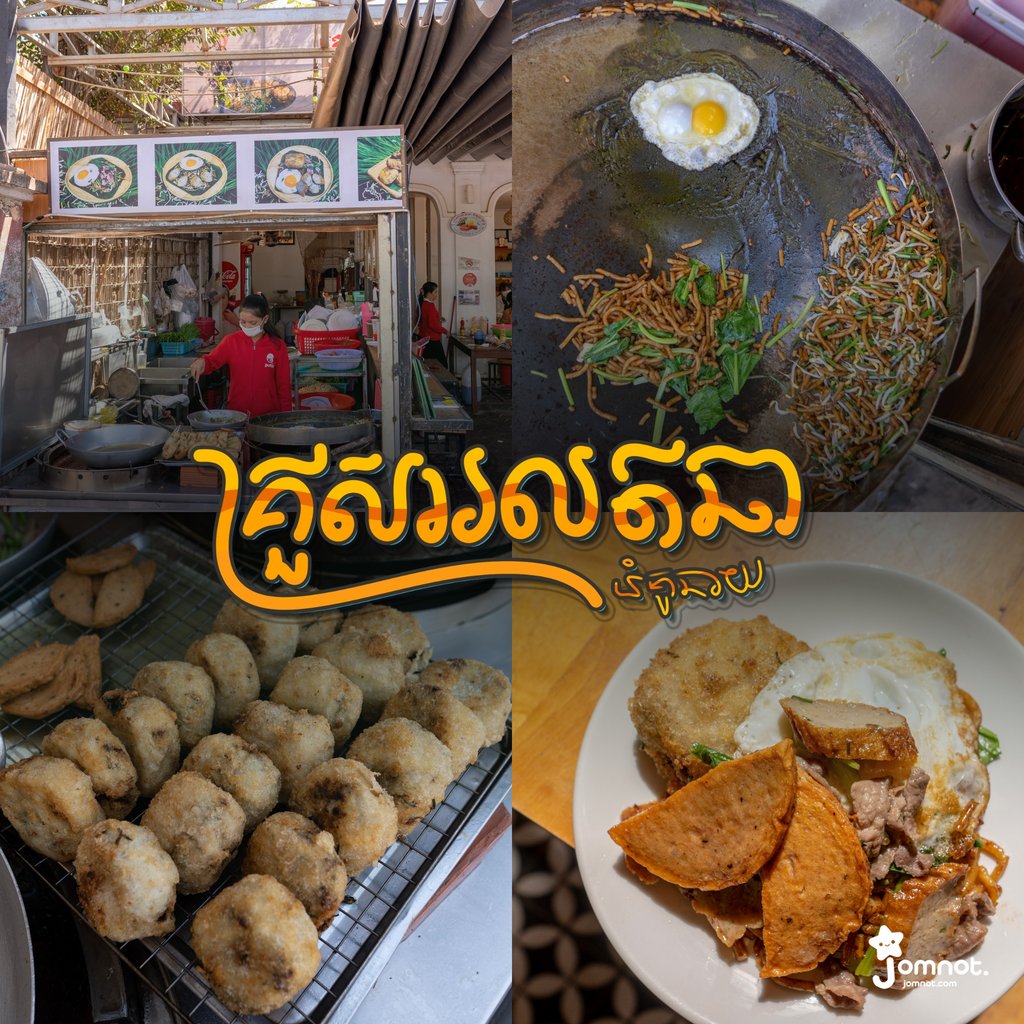 Kruosa Nomkouchhay in Siem Reap has been selling for over 35 years, and the quality and flavor are still outstanding. Not only does she sell Nomkouchhay, but she also sells lot cha. If you visit Siem Reap, be sure to pay her a visitand try Nomkouchhay.
Family Rice Noodle & Chives Cake 1987
Wat Bo Street, Siem Reap branch
Phone: 012 535 216 Location: https://goo.gl/maps/dc9iayJVqJu2cKBu9
Sivatha Street Branch Behind Canadia Siem Reap
Phone: 012 535 720 Location: https://goo.gl/maps/jeyukEenehYQPiQb9
Branch in front of Phsar Leu Thom Thmey, Siem Reap, next to the motorcycle parking lot west of the market
Phone: 012 53 50 69 Location: https://goo.gl/maps/E4eKjTUerokj3Rxi8
Phnom Penh Branch New World Borey Chhouk Meas Market Street A # 84
Phone: 077 528 882 Location: https://goo.gl/maps/7bG7ow8WgETinzqXA
3. Boeng Chhouk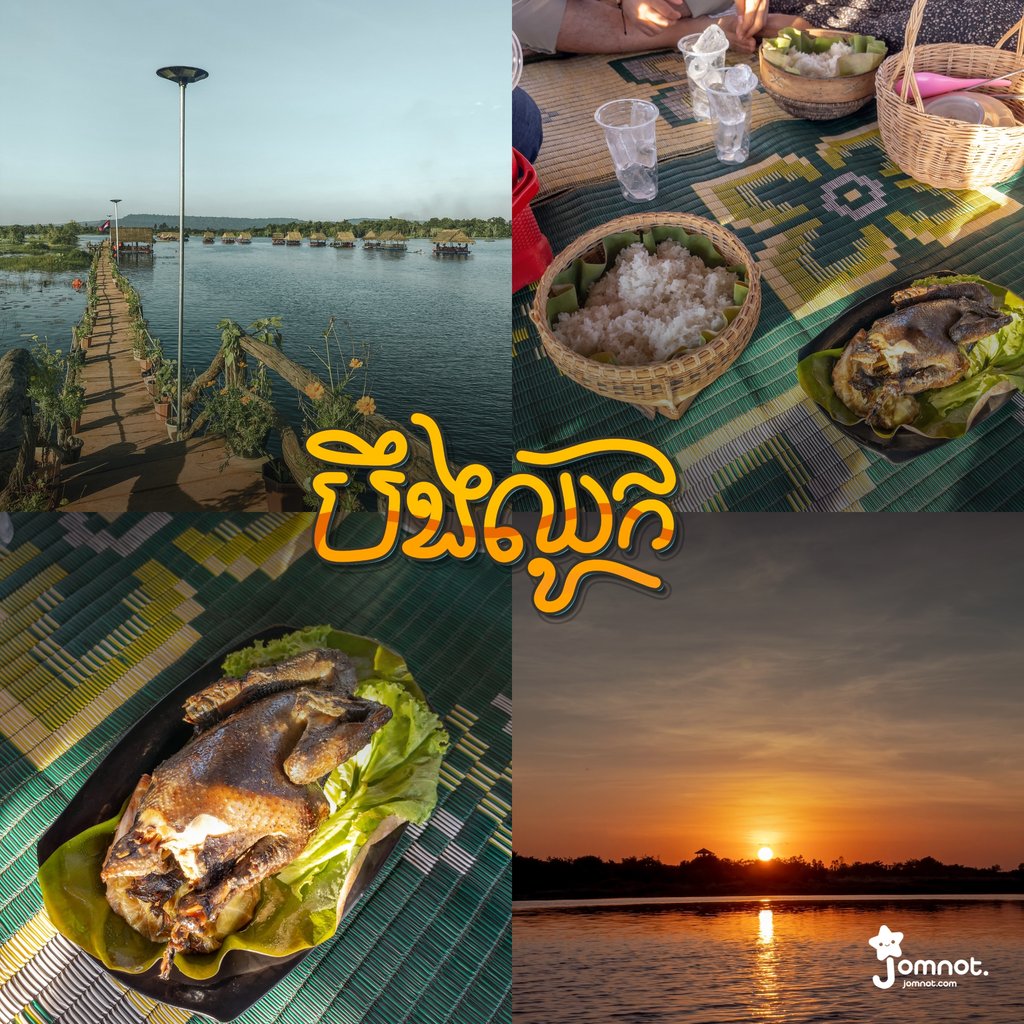 Banteay Srey is the cleanest district in Cambodia, located in the province of Siem reap. People come to Banteay Srey for the wonderful temple every time. But now that Banteay Srey has been upgraded to the next level, you may come to relax and have lunch while sitting by the water. Introduce you to Beoung Chhuk, a popular tourist destination with a variety of unique things to try. Beoung chhouk is a lake floating restaurant that has become quite popular in Banteay Srey due to the fresh ambiance that transports visitors from the land to the floating house. The food is wonderful and the price is reasonable. When you visit Siem reap, don't forget to try out this new experience.
Facebook: សហគមន៍បឹងឈូកបន្ទាយស្រី - Boeng Chouk Banteay Srei Community
Open 7am to 4pm
Booking number 099507785 (Boeung Chhouk)
4. Nump'juk Terk Prohok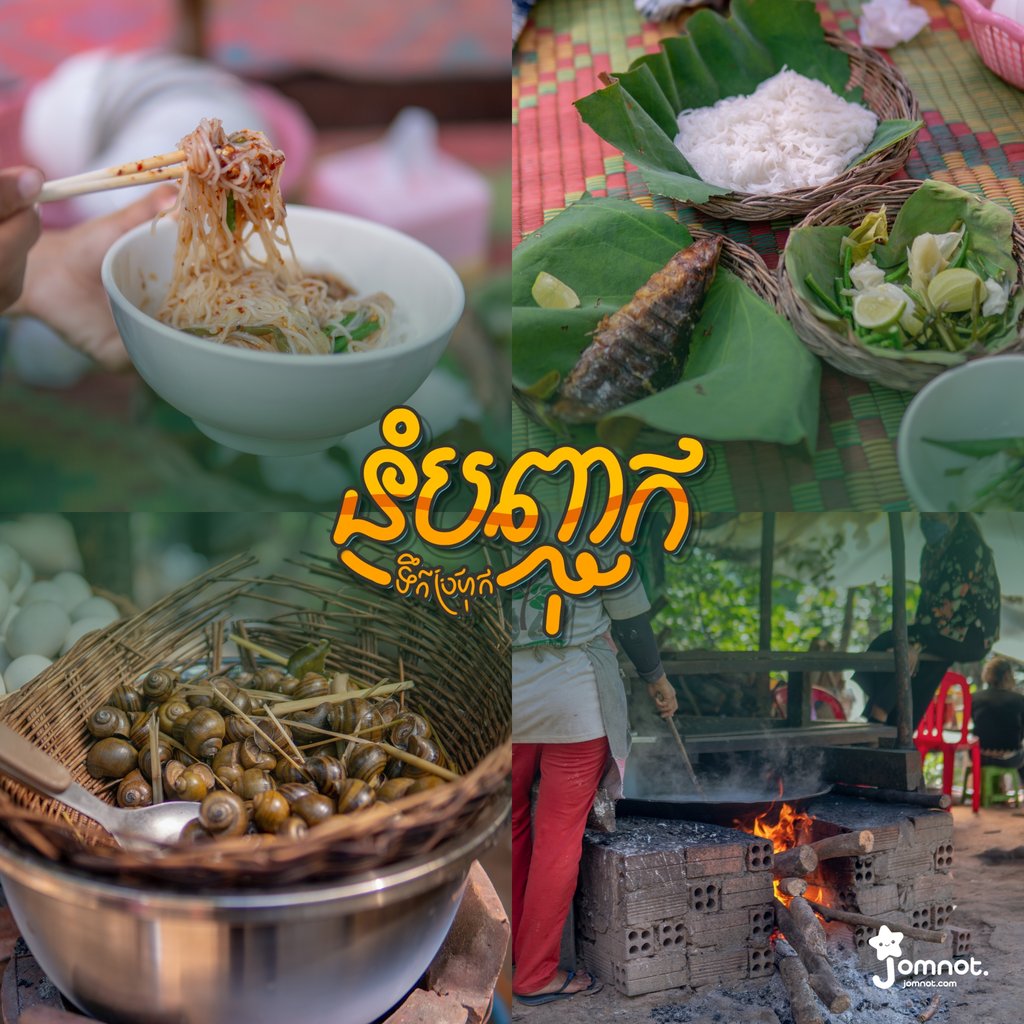 If you have not tried this creative dish, you should try this Nump'juk Terk Prohok. This Nump'juk is served with prahok sauce, which comes in two flavors: normal and spicy. On the other hand, ontung fish is served with vegetables, cabbage, beans, and a delicious grilled soft fish meat that can be enjoyed with this Nump'juk. As for the price, it is really cheap, a plate costs only 3,000 Riel and a set with grilled fish costs from 10,000 ~ 12,000 riel.
Location: On the road in front of Angkor Touch temple, north of the road to Bak Kheng
5. Kong Sai Cafe & Resto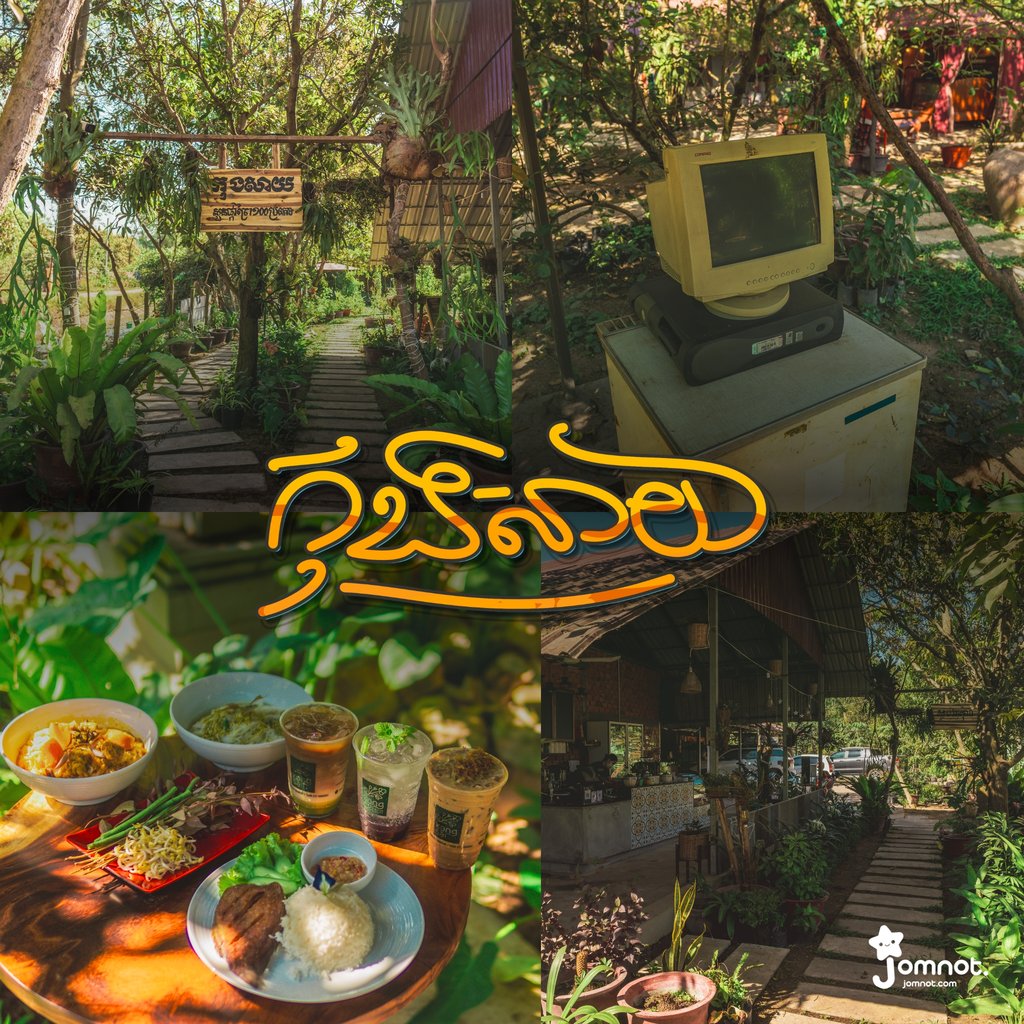 Kong Sai is a restaurant as well as a coffee shop. There is a fresh and lovely environment, with 100 different kinds of wild flowers and other unique items hanging on the wall for decoration. Coffee, drinks, and Khmer food such as rice and noodles are all wonderful here.
Facebook Page: Kong Sai Cafe & Resto
Location: https://goo.gl/maps/3ypXaHCmsudAhHYC8
Opening hours: 7:00 AM - 7:00 PM
Telephone number: 088 228 8886
6. The Hut Phum Steng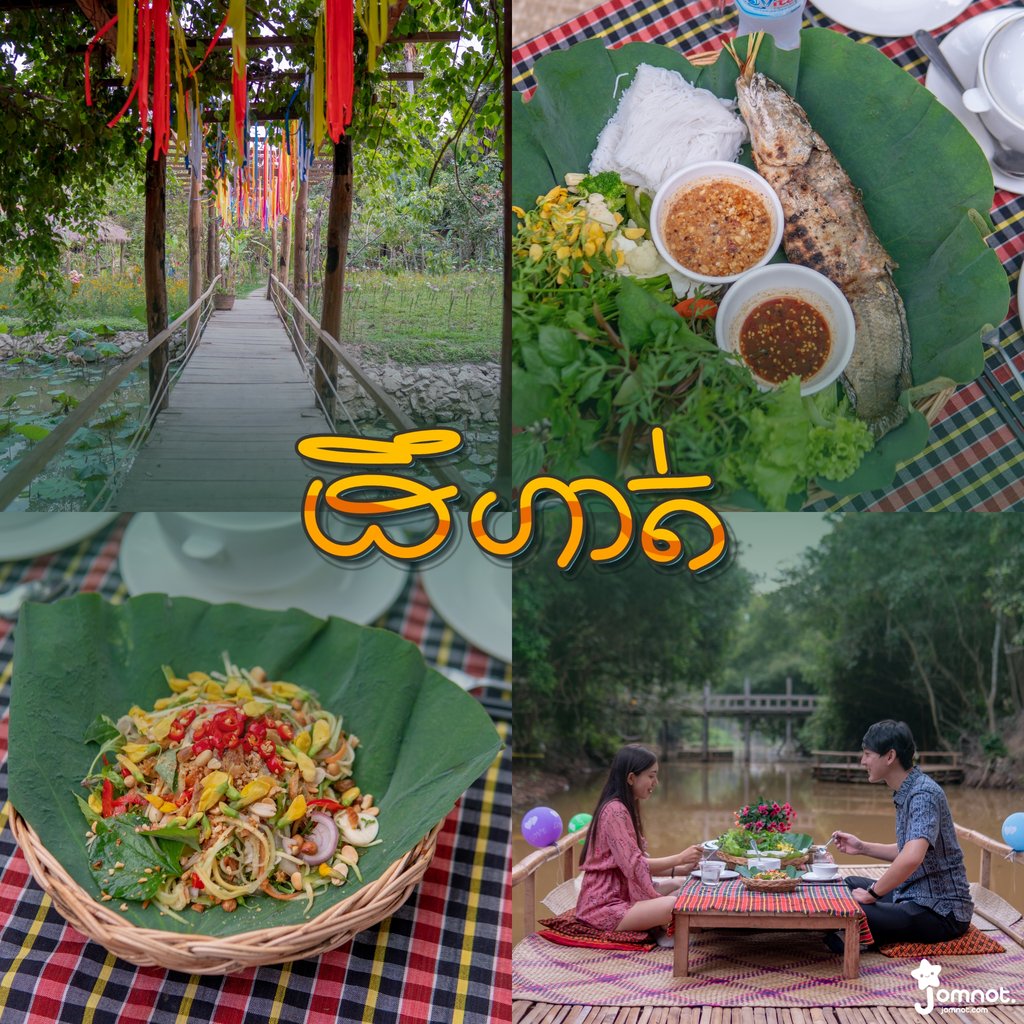 Come here if you want to have meals surrounded by natural environment and river sceneries.
Facebook Page: ដឹ ហាត់ ភូមិស្ទឹង The Hut Phum Steng
Location: https://maps.app.goo.gl/MDzZACZvjjDGw9qB9
7. Leas Hal on the way to Angkor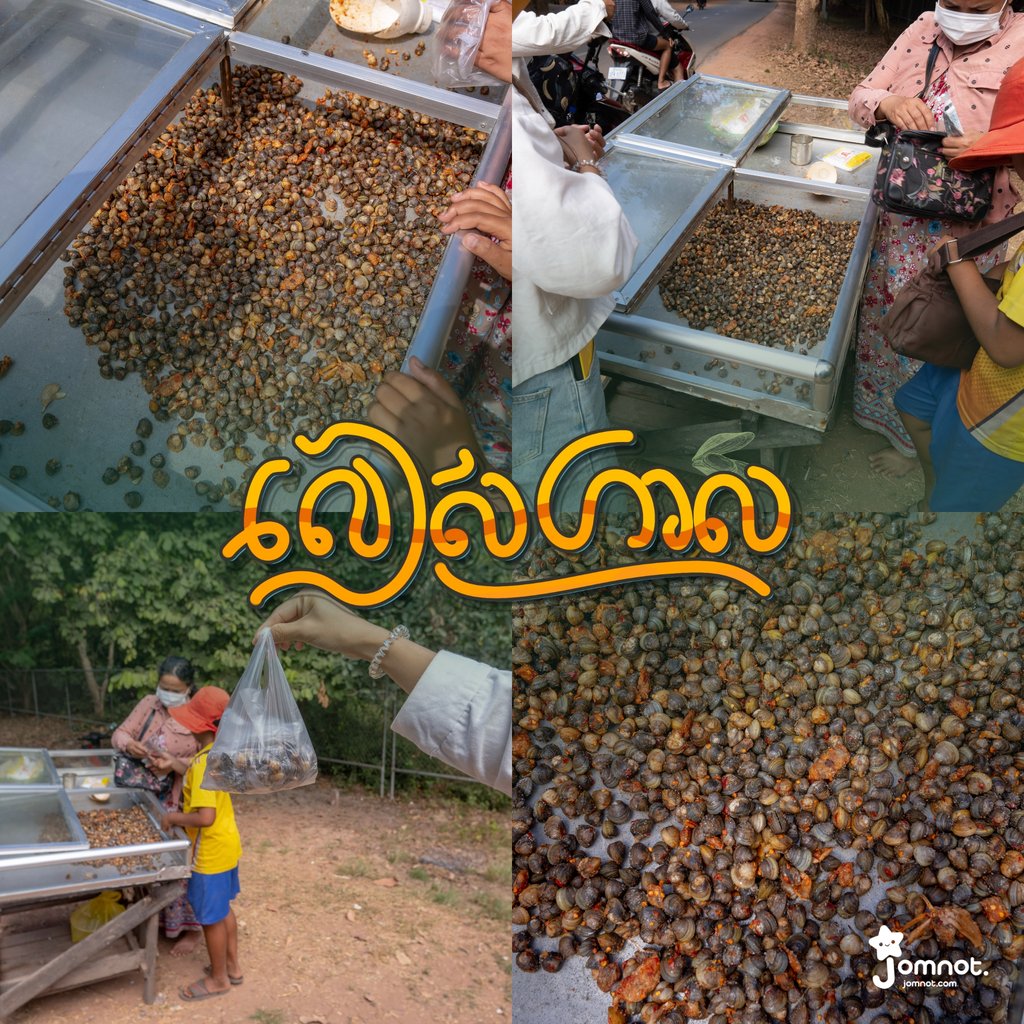 Rice will come to mind whenever you see Leas Hal. Look for Leas Hal in this Angkor area. The meat has a wonderful sweetness to it. If you go to Angkor, be sure to try Leas Hal.
8. Pu Mab Bread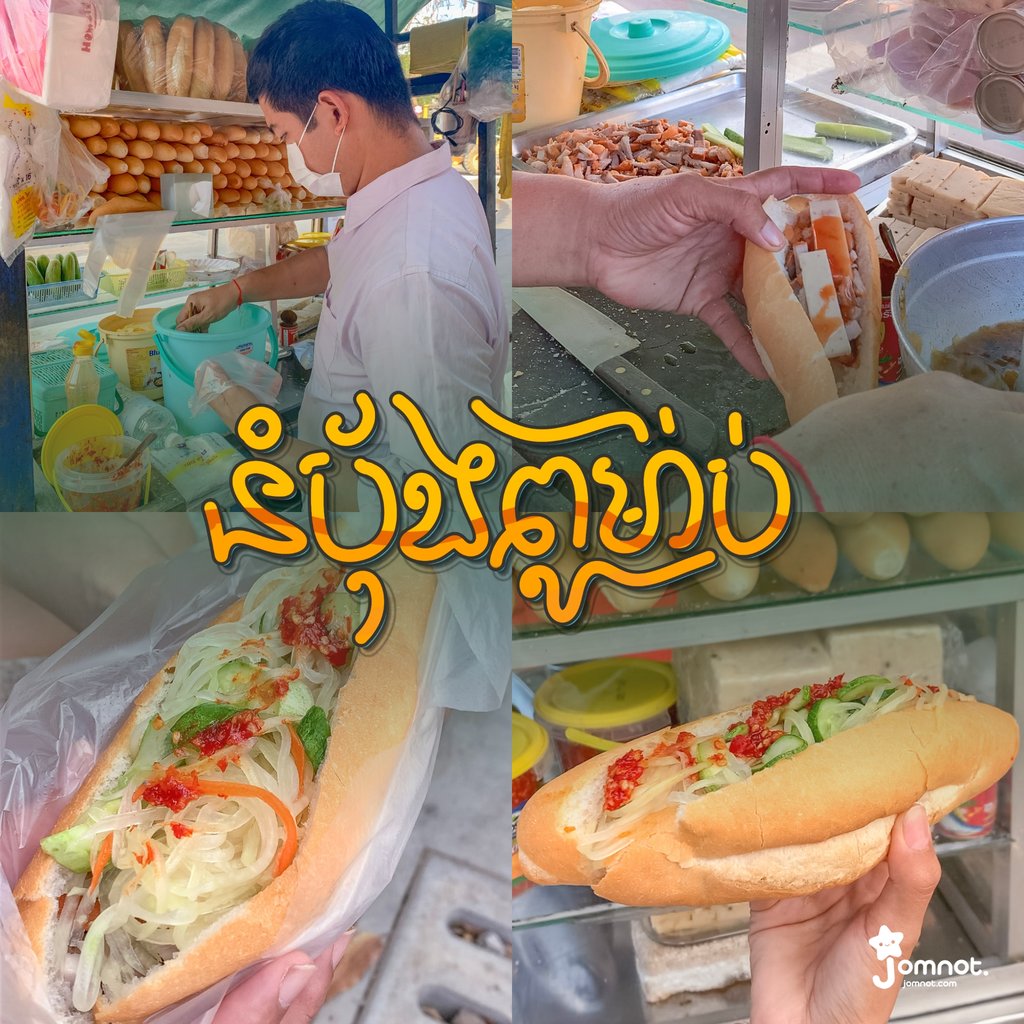 Pu Mab Bread in front of Angkor Trade Center! He has been selling bread carts for more than 10 years, and he sells 200-300 bread a day, because it is delicious to eat and has a lot of meat. The full price is 2,000 riels and 2,500 riels for trey khor.
Location: In front of Angkor Trade Center
9. The One by T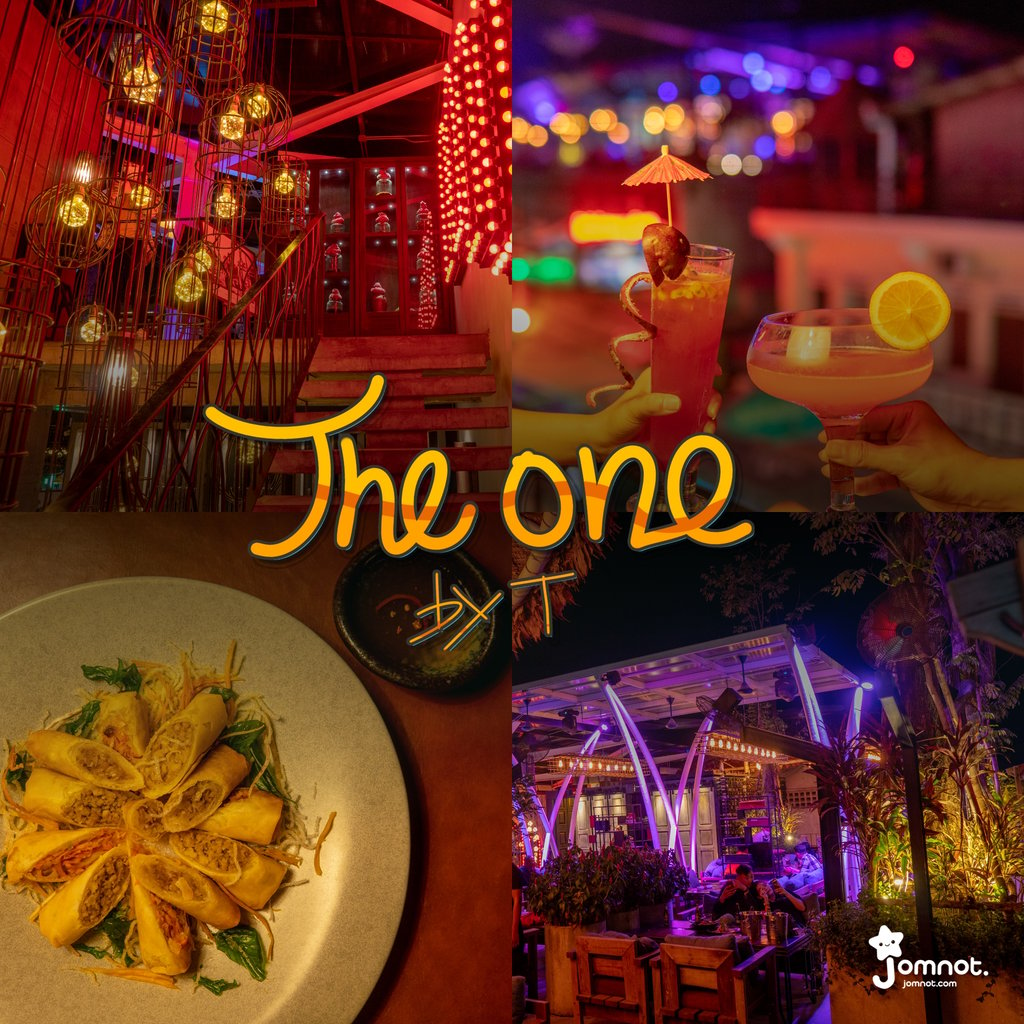 The One by T is a pub located on Pub Street Siem Reap, and what is unique is that The One by T is a 24h pub. Come sit and drink wine with the brokenhearted while listening to music in a relaxing environment.
Telephone number: 096 899 0099
Location: https://goo.gl/maps/hSpLfuDZHXKJgdRq5
10. Temple
Temple has a variety of foods. You can not help but feel hungry for no reason. There are many type of different types of Khmer-European food, if you come to Siem Reap, do not forget to come and try their food.
Phone number: 015 999922
Location: Located on Pub Street, Siem Reap
Location: https://g.page/TempleClubPubStreet?share
11. Black Sea- Seafood Bar & Cocktails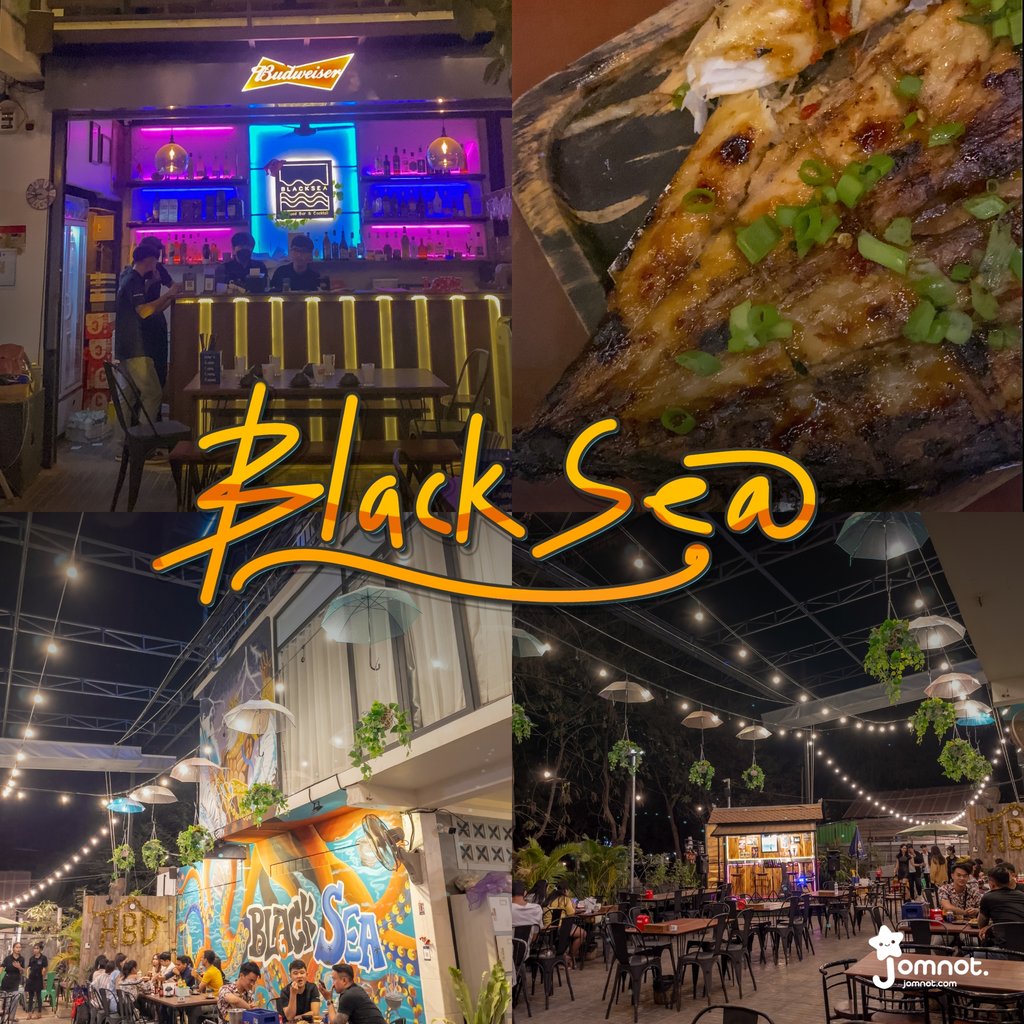 If you want to eat fresh seafood with beer or something in Siem Reap, do not forget to come to the Black Sea.There is also livre band every day.
Phone number: 077 900 768/087 900 768
Facebook: Black Sea-Seafood Bar & Cocktail
Location: https://goo.gl/maps/yZ3kfVANUCNo1zQt6
12. Street Food Pub Street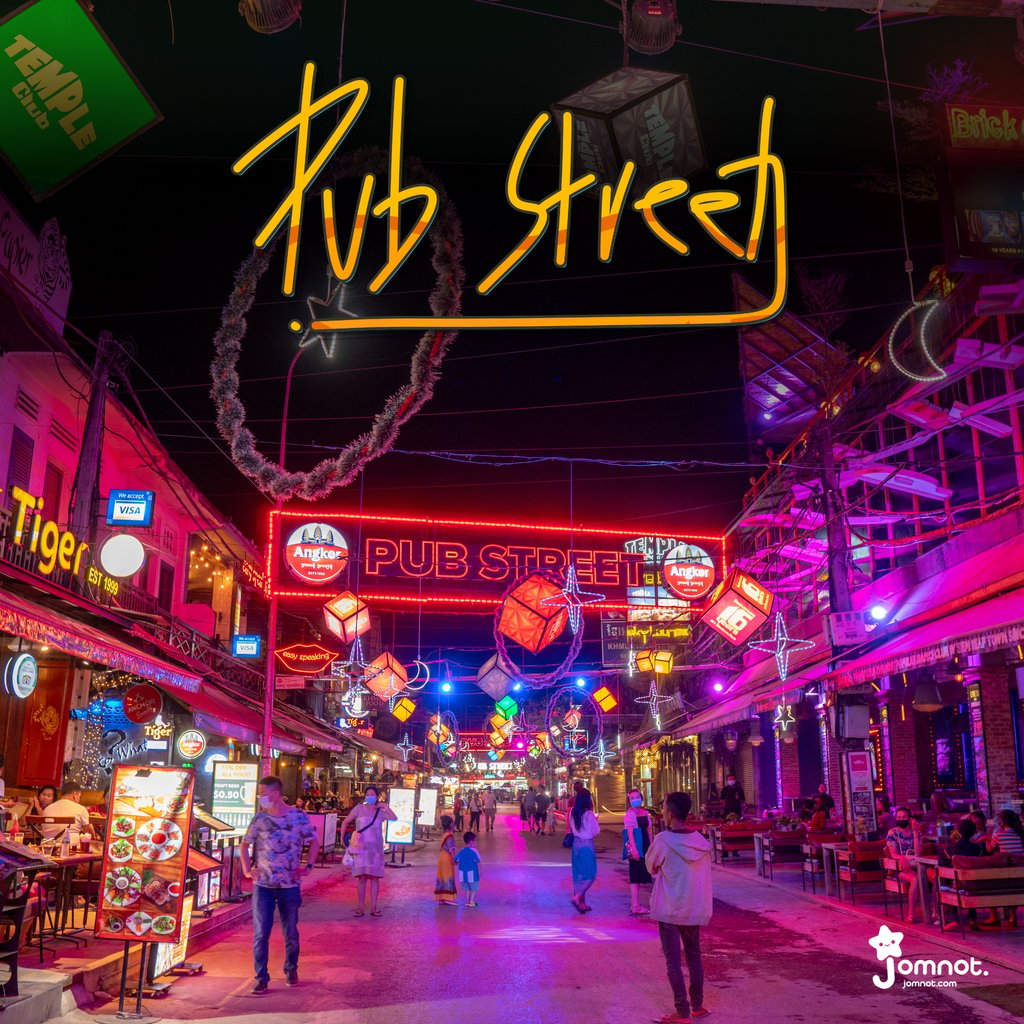 Pub Street sells all kinds of Street Food, everything tastes delicious and the price is reasonable.
Location: https://goo.gl/maps/tAju65JxdyfdvdUcA
13. Wild Creative Bar & Eatery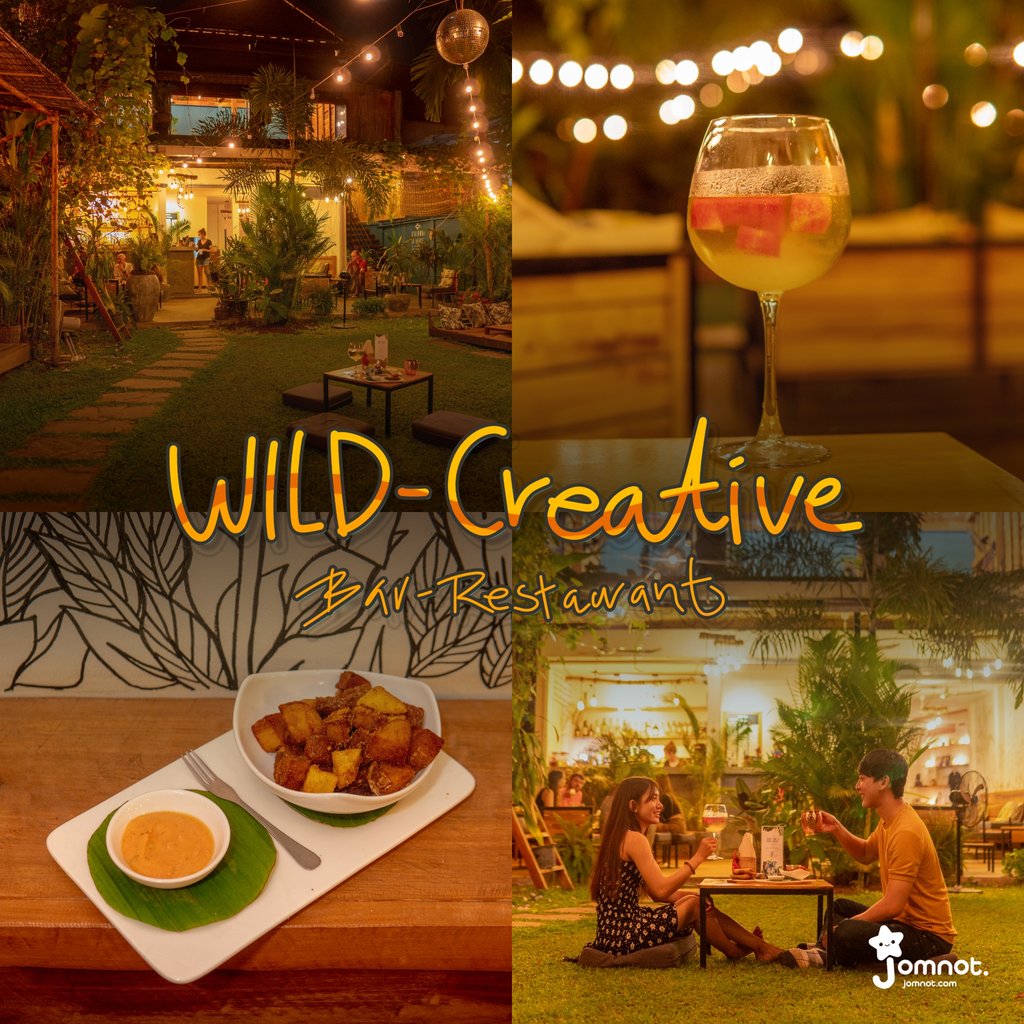 Those who enjoy a relaxing or quiet environment should come here right away because there is a romantic quiet mood here that you will enjoy. There is a wide selection of delicious food, as well as drinks and cocktails at reasonable prices.
Facebook: Wild Creative Bar & Eatery
Location: https://goo.gl/maps/DxodiED3dPnFeQH57
14. Khmer Waffle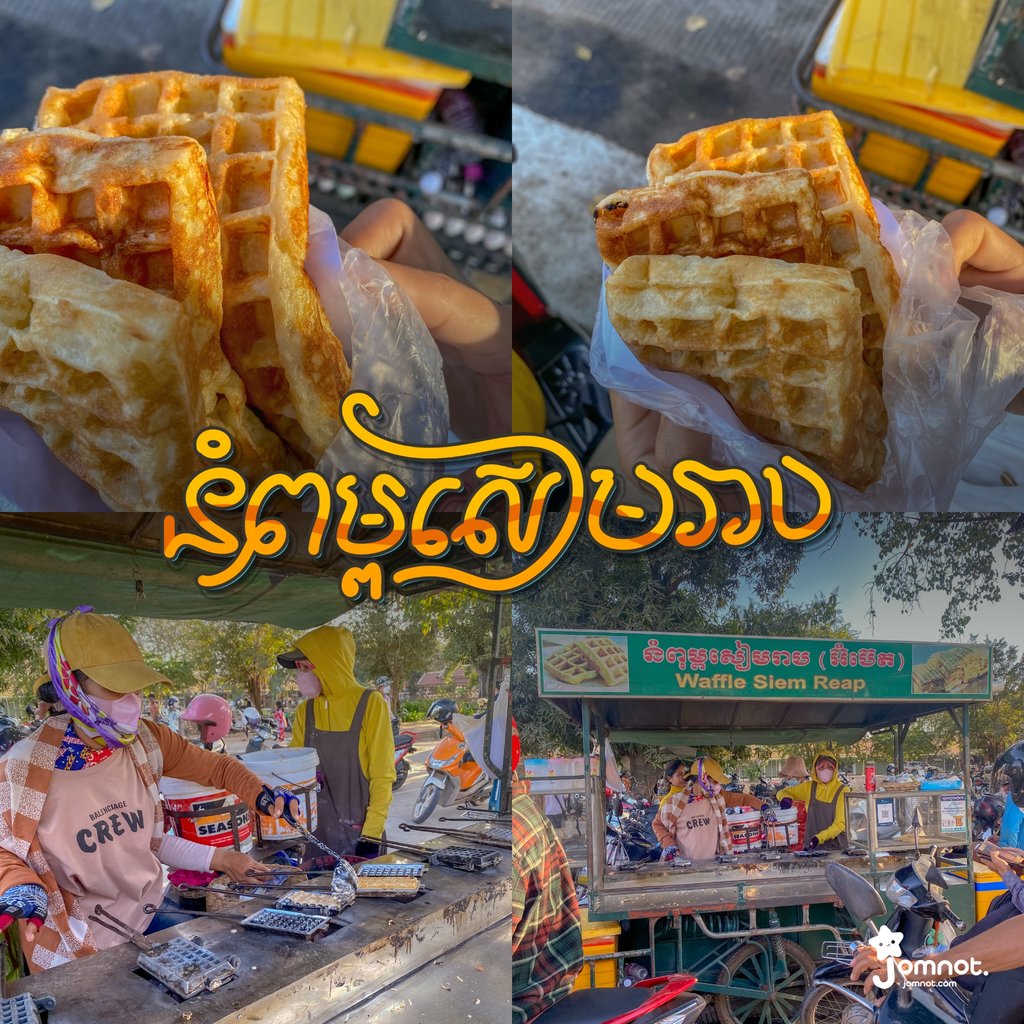 This place sells 500 to 600 khmer waffles a day, which proves that his place is really delicious and also popular. Their khmer waffles are soft and filled with coconut meat instead of just flour.
Opening hours: 7 am to 6 pm
Phone: 098 616 516
Location: In front of amazon, near Old Market, Siem Reap
Map: https://goo.gl/maps/xqr6x9gnLKN1ndqSA
15. Kouyteav touk​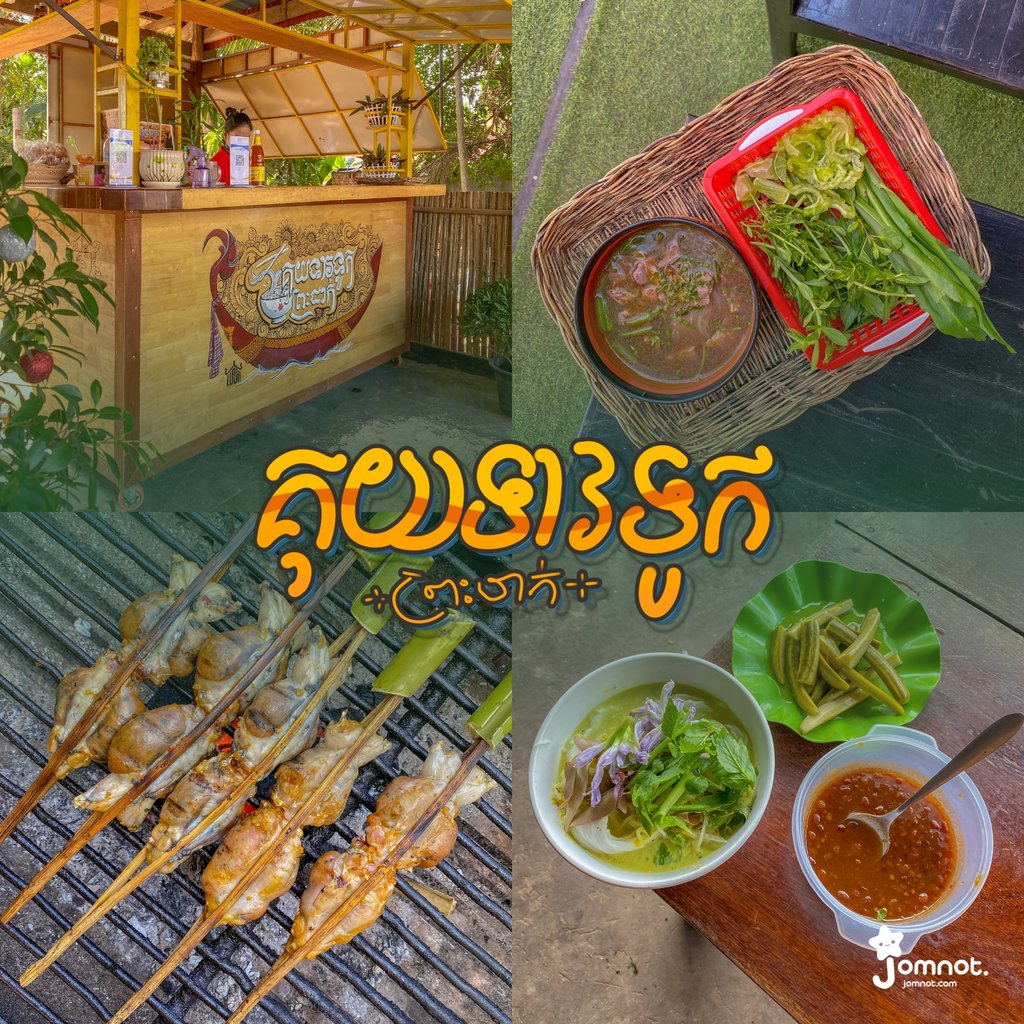 Around Preah Dak village, there is a lot of Khmer food sold everywhere, and the taste is really unique and also different from what we used to eat in Phnom Penh
Location: On the way to Banteay Srei
16. Fried bananas
If you want to eat fried bananas don't miss this place because they have a fresh fried bananas and its really tasty. This is place is not only selling fried bananas, but also selling many kinds of fried snacks as well.
Location: Road to Angkor
17. Pipub Mailo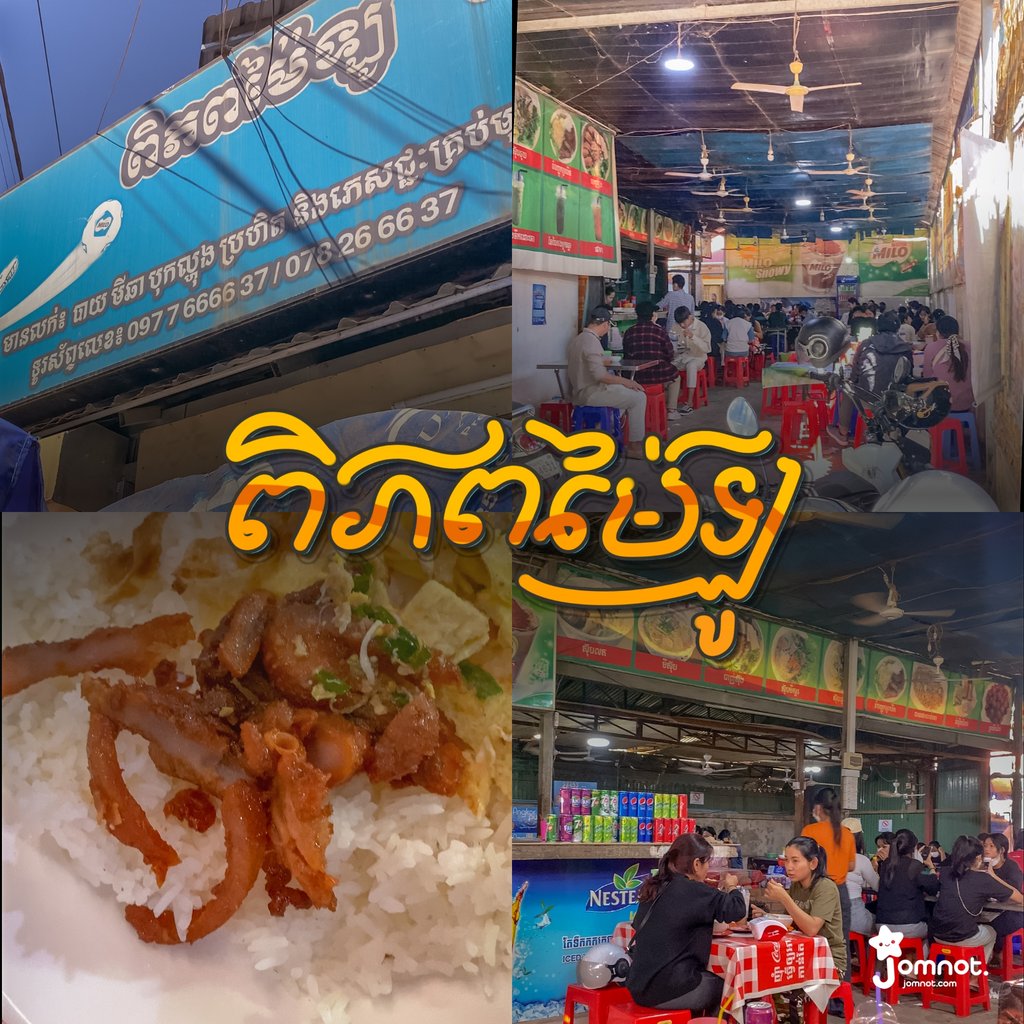 Angkor High School students will know this place.
For those who want to save money for breakfast, we are highly recommend this place becauseits sale rice with cheap price.
Location: In front of Angkor High School
18. Fried ice cream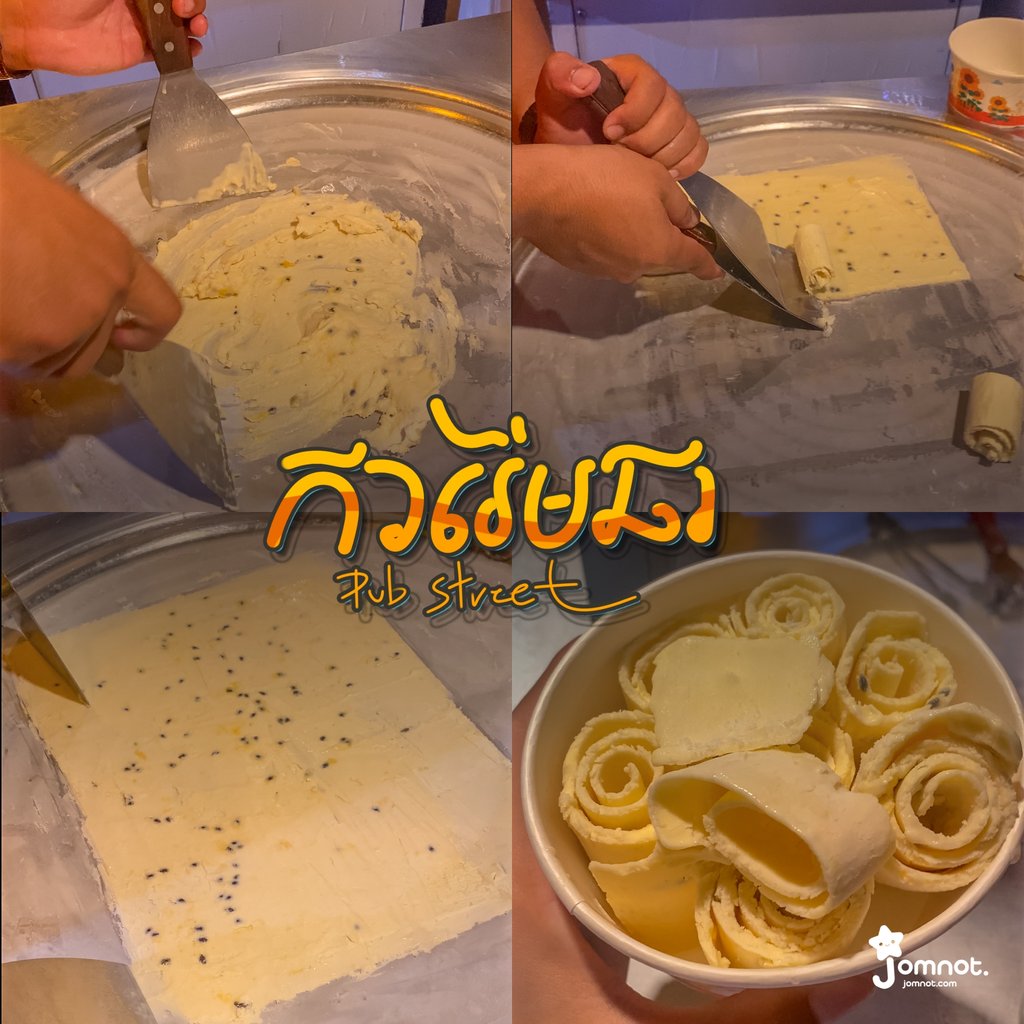 The fried ice cream on Pub Street is delicious and very unique.
19. AKA BBQ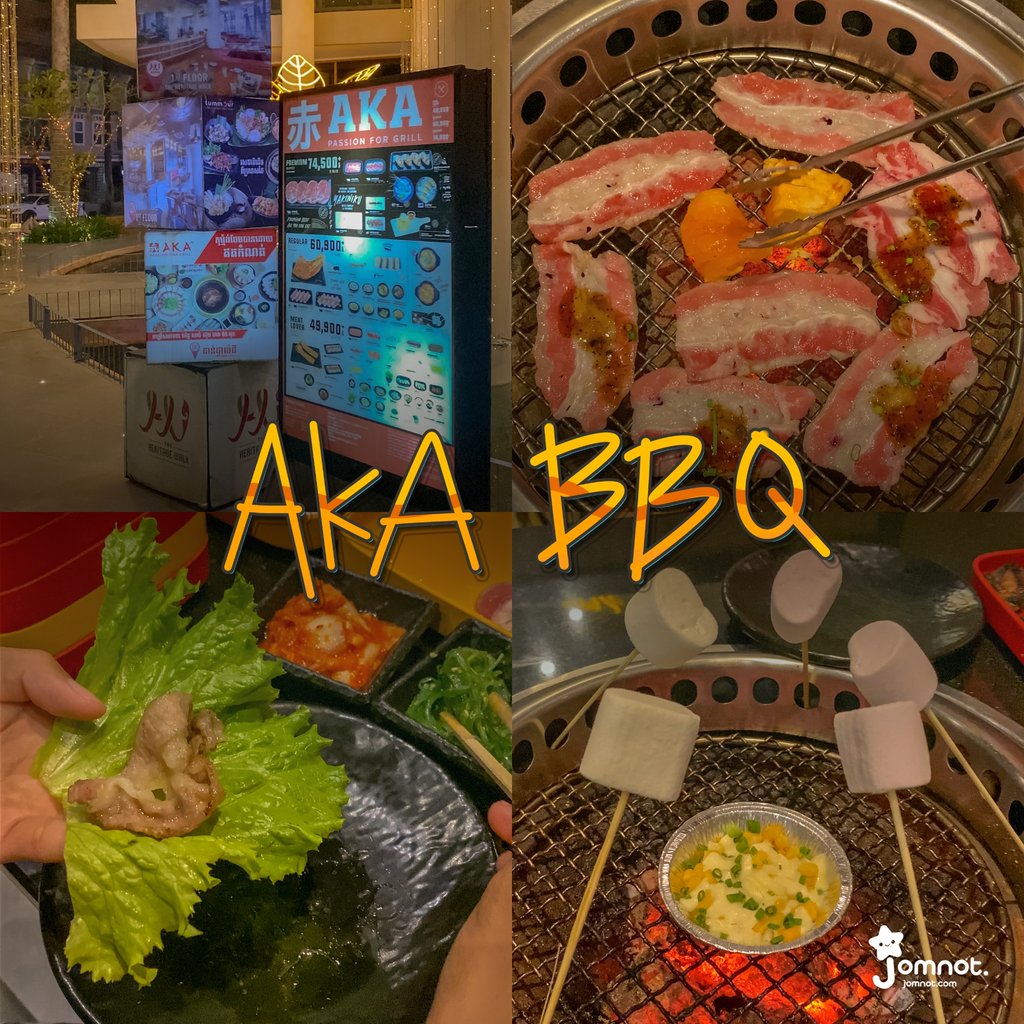 If you enjoy BBQ and are visiting Siem Reap, don't miss this location, which is known for its wonderful barbeque and lower prices. The decor is similar to that of Japan.
Facebook: AKA Cambodia
More information 081 553 007
Location: The Heritage Walk