Kep is home to many tourist attraction sites such as beautiful sandy white beaches and tropical Rabbit Island. Other than that, the crab market is also one of the places that tourists couldn't miss out on their visit to Kep.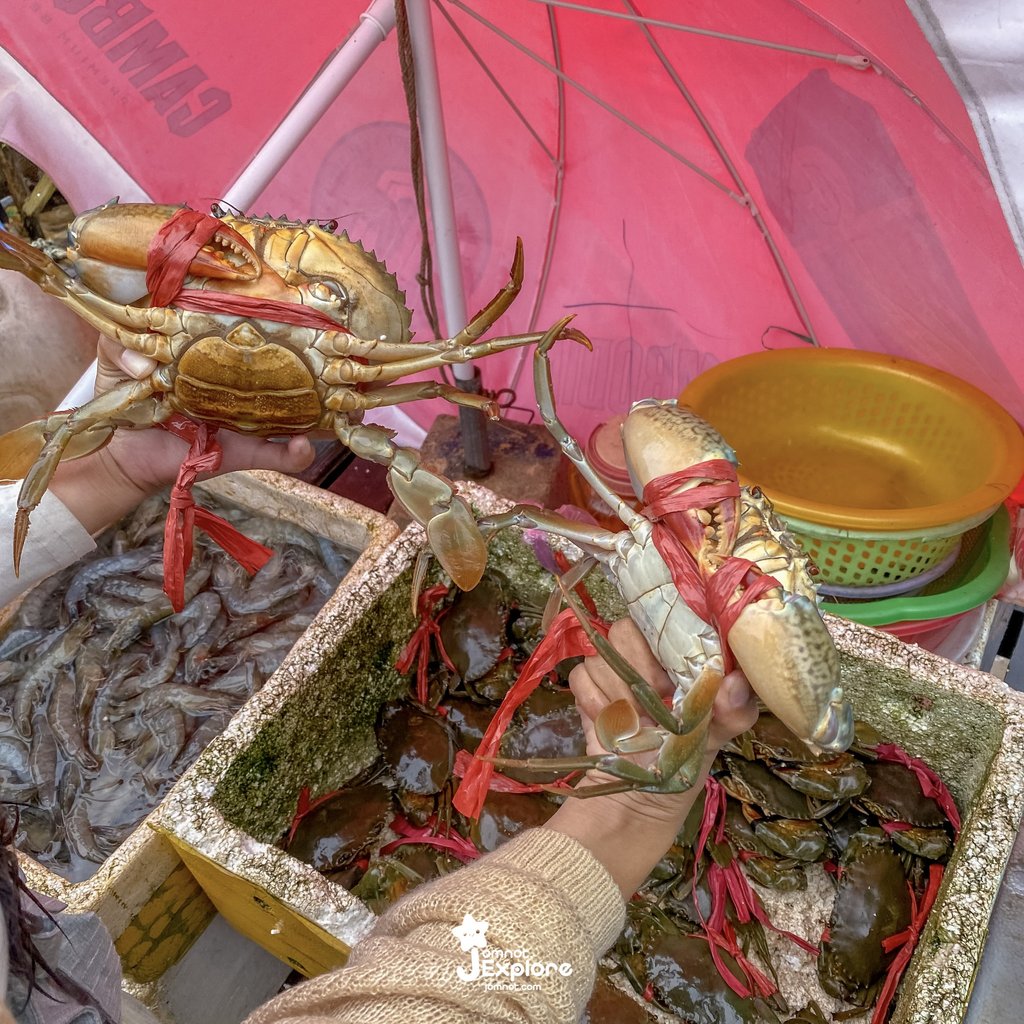 Despite being relatively small, it's definitely worth a visit. What makes Crab Market so special? Unlike ordinary markets, Crab Market is filled with fresh stacks of crab and seafood.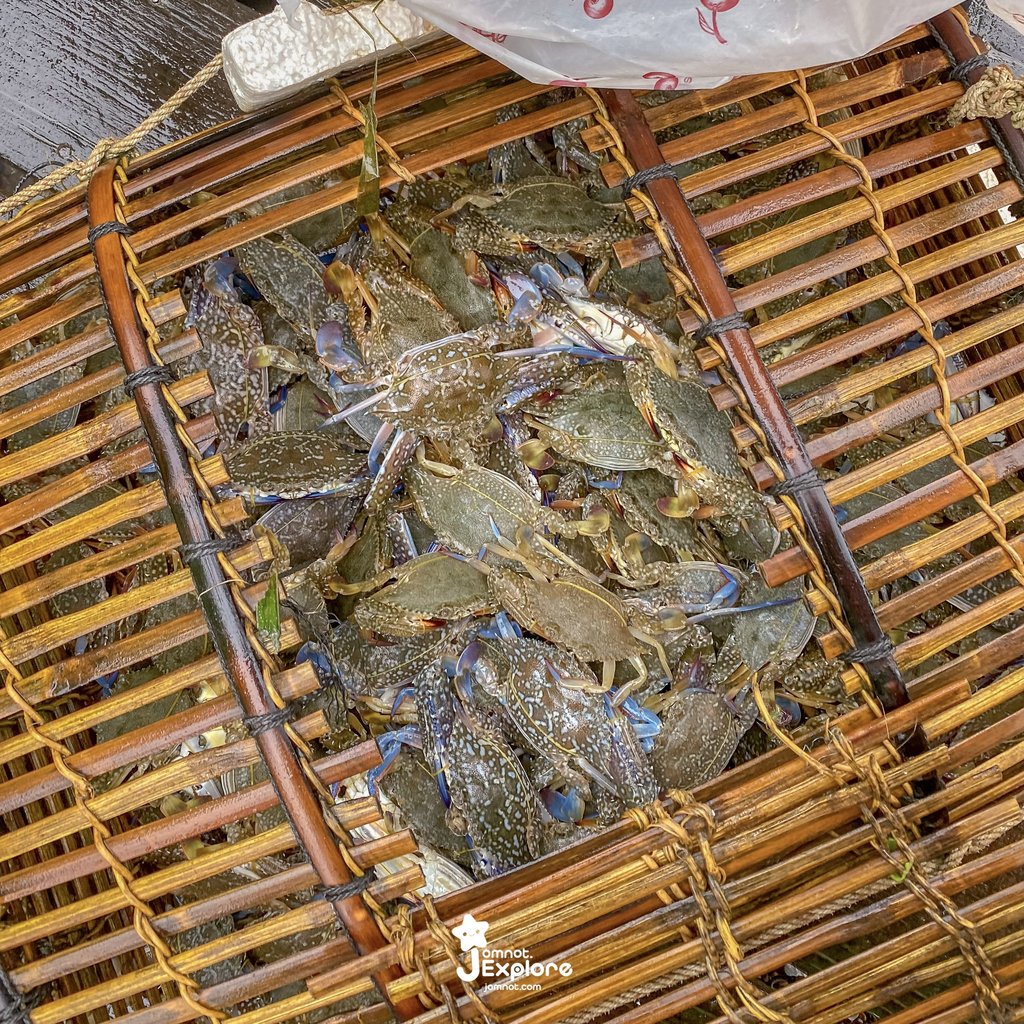 Believe it or not, you can watch the fishermen hustling to catch the creatures with their fishing equipment non-stop. The goods are then thrown into the basket and passed along to the vendors. You can pick your desired choice of seafood such as crabs, prawns, squids, and then negotiate the price. Usually, the sellers are very easy-going and will provide you with the best price possible.

Apart from freshly caught seafood, the visitors can get to enjoy ready-to-eat snacks like barbequed squid on skewers or grilled shrimps which are the most scrumptious things.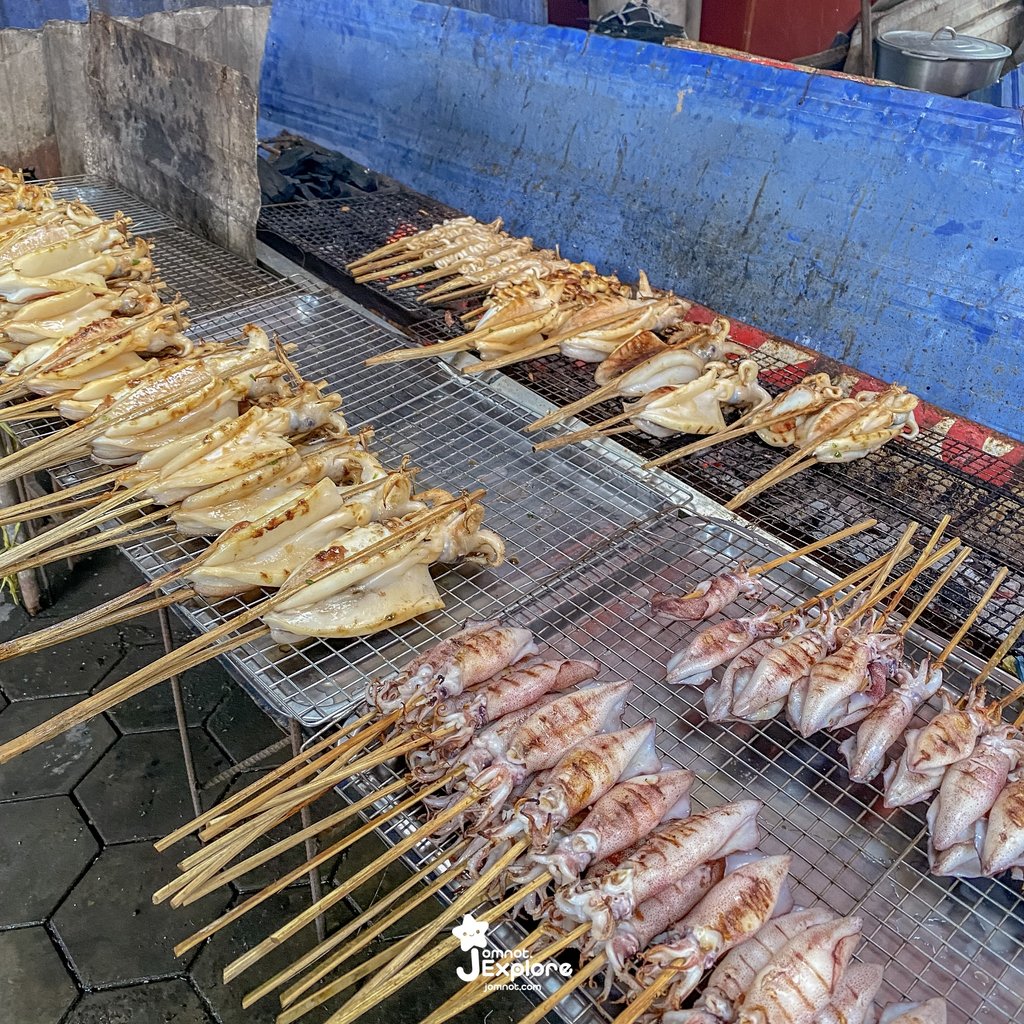 Moreover, you can also request the vendors to cook the food depending on your preference. After that, you can take your delicious meals to Kep Beach to enjoy the spectacular sea views or cook the raw seafood with your family and friends.