Num Banh Chok or Khmer noodle is a famous breakfast or afternoon snack for fellow Cambodian people to enjoy with family. Num Banh Chok is varied from one region to another and has different re-creations such as Curry Num Banh Chok and Num Banh Chok Namya. Kampot-style Num Banh Chok or Num Banh Chok Terk M'hech has clear broth with fresh chunks of fish and fragrant herbs. Surprisingly, Siem Reap also has its version of Num Banh Chok and it is one of the best!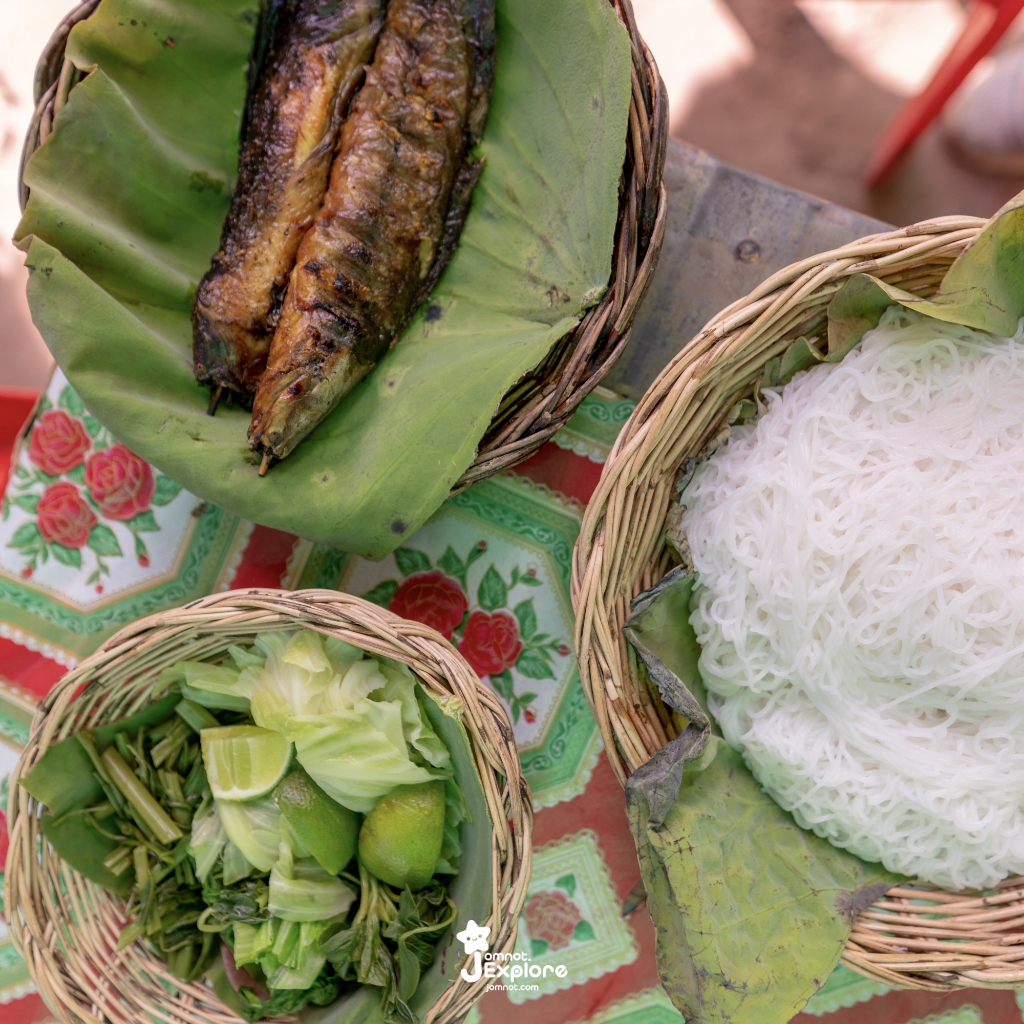 In Siem Reap, the locals enjoy their Num Banh Chok with fermented fish sauce! It's an interesting take on the normal Num Banh Chok with its funky salty flavor. Siem Reap-style noodle is served with freshly grilled fish along with crisp raw vegetables such as water lily stems, cabbage, yard long bean and cucumber poured over with prahok sauce and Bok K'tuy Hes.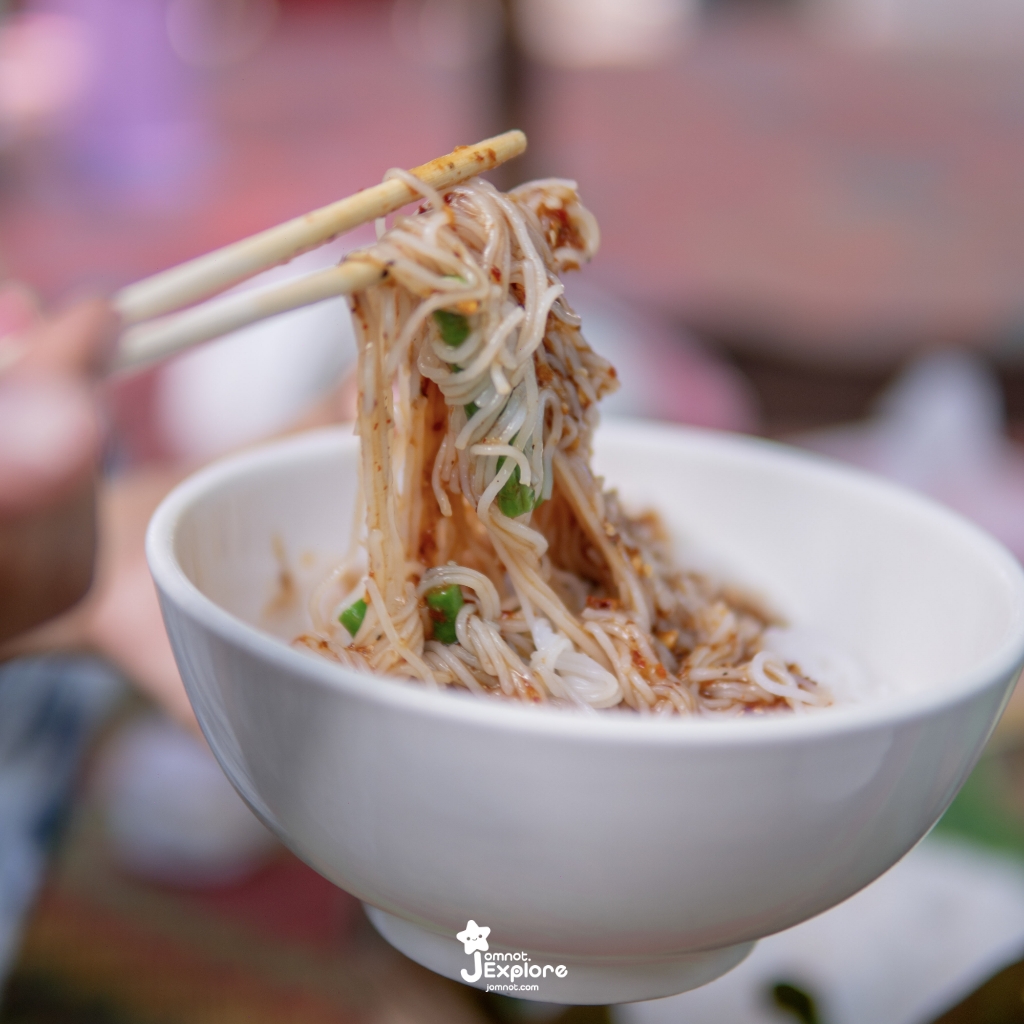 Needless to say about the flavor, it is simply one of the best, hands down! You can find the dish almost anywhere in Siem Reap, especially in front of Angkor Wat.